When you are planning your relocation it's immensely important to choose the moving company carefully. If you pick one at random you risk having an unpleasant moving experience. Moving companies don't just drop off boxes at your doorstep, they also provide valuable services. A trusted company with trained professionals will simplify the experience for you. Hiring a company is a smart move if you want to ensure that everything goes smoothly. When you're looking for moving companies DC area to move from Virginia to Washington, we got you covered. Now let's see how to compare moving companies when moving from Virginia to Washington!
Methods to use when comparing moving companies when moving from Virginia to Washington
To make your life easier, you can use a couple of techniques when comparing moving companies:
Do research online, the Internet holds a lot of valuable information. You can find reviews about moving companies that can help you to make a decision.
Ask neighbors, members of the family, friends, colleagues if they had any experience with a specific moving company. Their insight can help you to hire a reliable moving company.
You can book a free estimate with a few companies that you found to find out more about what they offer. This way you can find out how much the moving will cost and if it fits your budget.
Make sure to compare additional moving services as well. Companies have additional services they can provide you with. Some of them are packing and unpacking, handling fragile and bulky items, short and long-term storage, and many others.
And finally, check and request the license information of the movers you choose. If everything is in order, you can hire them.
Do research online
In recent times, the internet became the main source of information. With just a few clicks, you can find everything that you need about a certain subject. Of course, it's important to mention the risks that this way of looking up information carries. You might come across a site that looks suspicious and poorly done. This could be a scam, so better avoid that type of website. Don't let them scare you away, because they are rare and easy to recognize. There is a much higher number of valid and reliable sites you can visit. Use them for research and find out which moving company is the best for you. Good reviews and positive comments from other people can also help you compare moving companies when moving from Virginia to Washington. Moving services VA is one of the trusted companies with good reviews.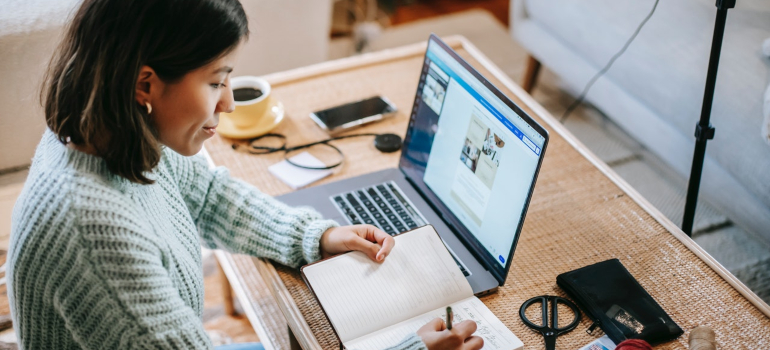 Asking around will help you compare moving companies when moving from Virginia to Washington
Another fantastic form of gathering information is to ask the people you trust. Some of them have probably gone through this process once or twice in their lifetime. If so, they are gonna have experience with this already and they will give you a piece of good advice. Every opinion is valuable in helping you make the correct decision when comparing moving companies. The more people you know and ask, the higher probability it is to find a perfect moving company for yourself.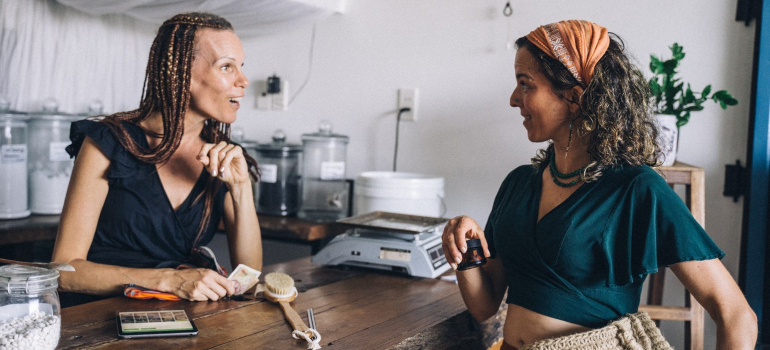 Booking a free estimate
Some companies will allow you to book a free estimate with them. Check which company from the list you made has this option. This will enable you to fully get to know the company, its price, the services they offer, and everything else. Don't hesitate to ask everything that comes to your mind related to the moving process. When you gather all the vital information that you need, all that is left is to choose the best option that is represented to you. A good company is one that is willing to assist you and explain the whole procedure. And finally, if all this fits your budget, you're ready for the move. Movers Virginia is a company that ticks all those boxes.
Additional moving services
Apart from the usual basic services, some companies offer a lot of additional ones. They often cost more but are incredibly useful, because they save you a lot of time and effort. For example, you can let the moving company take care of packing and unpacking. You can give them a brief overview of what you want and they can do it more effectively and faster. One more thing that is safer to allow them to do is to handle and pack fragile and bulky items. We all know how complicated this can be if you're doing it by yourself. They've done this a million times and there's less risk of something getting damaged. And last but not least, companies offer short and long-term storage. If you're someone that has a large number of items, this is a great option to store all of your stuff for later use. Apartment movers VA are no slouches when it comes to helping you to move.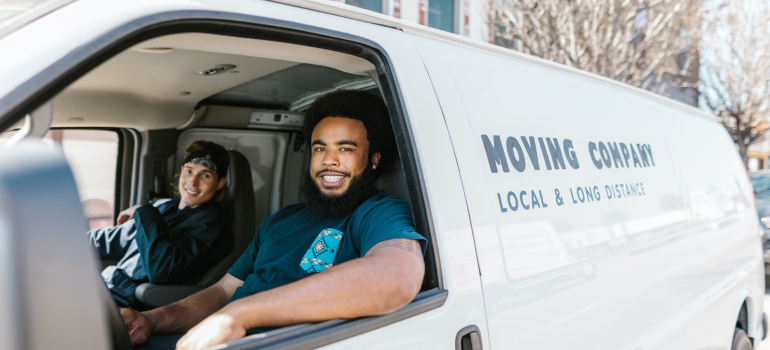 Check license information
When you've gone over the previous steps, there's just one more thing to do. Upon deciding to hire a certain moving company, you need to check their license information. This will prove their validity and ensure that you're not gonna be a victim of a scam. It's the last thing you want to happen, so be careful. Only hire a company when you are a hundred percent sure that it's legit.
Final thoughts
It's never easy to find a perfect solution for anything in life. The same goes for hiring a moving company. There are a lot of big and small things to take into consideration. Now you've acquired the knowledge to tackle this problem much easier. The time you invest in finding a perfect company will pay dividends later on. Follow the steps we mention and you have nothing to worry about. Moving from Virginia to Washington is just one of many instances where this guide can help you.