When you are moving from Frederick MD to Washington DC, you will need a good moving plan. It will help you to organize your move well. Also, by having a good moving plan, you will complete all necessary tasks. Driving from Frederick MD to Washington DC takes about an hour. Still, forgetting to complete some tasks may cause a lot of problems. Say, forgetting to pay a utility bill can end up with paying penalties. Or not booking help of A2B Moving and Storage timely, can result in postponed relocation. So, to avoid such unwanted events, draft a good plan. It will be your guide for safe and relaxed moving.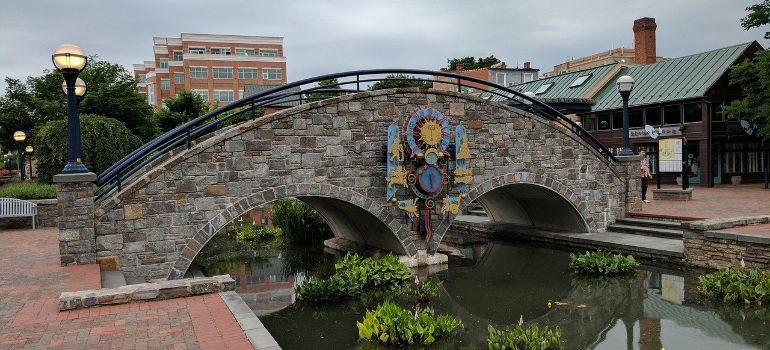 Here are a few interesting facts about Frederick MD
Frederick, with a population of about 71,000 residents, is a mid-size city. Located in western Maryland, it offers a relaxed lifestyle. The median home price is $401,556. The median home income is $81,102, which is higher than the US average. In Frederic MD the unemployment rate is 5.5%, which is higher than the national average. Although salaries are rather high, many people are moving to areas with stronger job markets. Also, many are moving due to other reasons like joining families or securing better schooling for kids. Usually, they are using reliable and affordable services of moving companies Frederick MD.
Here are the main industries in Frederick MD:
Health Care & Social Assistance
Agriculture
The professional, Scientific, & Technical Services
Retail Trade
Management of Companies & Enterprises
Public Administration
Mining & Quarrying
Oil & Gas Extraction
When moving from Frederick MD to Washington DC, be ready for differences
Once you move to Washington DC, you will have to face a different lifestyle. About 700,000 people are calling Washington DC home. Besides, many people from the surrounding areas are commuting daily to Washington. And this is making it appear even more populous. Washington, DC, the US capital is still a nice and interesting place. It also has many nice areas where you can relax after a working day. Or on weekends. Some of them are:
Roosevelt Island
Hains Point
Mitchell Park
Dumbarton Oaks
Rock Creek Park
National Mall
US National Arboretum
Great Falls Park
Washington DC is also home to three iconic buildings and monuments – the Capitol, White House, and Supreme Court.
Affordability of living in Washington DC
Before the residential movers Washington DC brings you to your new home, here are a few facts about the US capital livability. The median home price is $692,376, and the median home income is $92,266. The metro unemployment rate is 4.1%. The schooling system is good, and there are three renowned universities: The University of the District of Columbia, Duke University in DC, and George Washington University. So, if you are moving to DC with kids, they will have good schooling opportunities.
The main industries in Washington DC
There are a lot of employment possibilities in Washington DC. The industries that are employing most of the workforce are:
Federal Government
Military
Professional Services
Hospitality and Tourism
Health Care & Life Sciences
Higher Education
Real Estate and Construction
Retail
Technology
Well-organized moving from Frederick MD to Washington DC is half of the job
You may hear opinions that making a moving plan is unnecessary spending of time. During the preparation period, you already have a lot to do. However, this is a wrong perception. A good moving plan will speed up your preparation process. And you will soon see that every minute you used to make it was worthwhile. Also, you will be prepared for the arrival of the moving companies Washington DC on time.
Before you start with moving preparations, you have to choose a Washington DC neighborhood. The things you have to consider are the neighborhood safety rate, vicinity of the school for kids. You should also consider your commuting possibilities. Also, the important factor is the home prices, as they are not the same in all neighborhoods. Once you sort out this part, you can start with moving preparations.
Before you start with packing, declutter
Living in Frederick MD for a longer time, for sure you have accumulated a lot of things. So, moving is an excellent possibility to get rid of surplus things. When decluttering, you will decide what to bring along. The surplus things you can give to charity. Or you can gift them to relatives and friends. The torn and damaged items you should throw away.
Also, decluttering will help you to define your moving budget. Most of the moving costs go to transporting things. So, the fewer things you are moving, the cheaper will be your moving costs.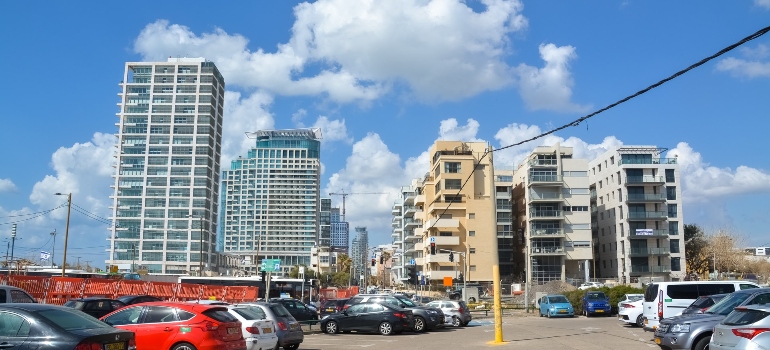 To pack your possessions safely, get the best packing materials
Packing materials are more important than people think. Good moving supplies will protect your belongings from breaking up or getting damaged. Of course, your belongings have also to be packed properly. Also, do your best to be ready on time. In moving business the punctuality is very important. And military movers respect it. They also know that delaying relocation comes up with many consequences.
What else should you complete before moving from Frederick MD to Washington DC?
There are some things you have to complete, even if you are moving around the corner. You have to inform your bank and government institutions about the address change. Thus, they can do updates in their systems. Also, you have to make sure all utility bills are sorted out. And you have to be sure that all utilities will be operational in DC on a moving day. Also, in case you are moving to an apartment, make arrangements with the apartment management. Check with them to get the closest parking lot where the apartment movers Washington DC can park the moving truck. Also, check which elevator they can use. And, make sure to reserve the elevator for as long as possible. That will make moving in much easier.
Pros and cons of living in Washington DC
Living in every city has its pros and cons, and Washington DC is not an exemption. Once you complete moving from Frederick MD to Washington, you will be able to see it for yourself. You may agree with some of the given assessments. However, maybe you will find even more pros and cons. But you have made your move, and we are sure you will soon feel in Washington DC like at home. Regardless of possible difficulties, this amazing place has a lot to offer.