Once people acquire a storage space, they don't think too much about how they'll store their belongings. They just fill the place up and lock it. While it is the quickest way, it's not the most efficient. That's why people often have to rent two or three storage units for a number of items that can fit in one unit. So, let us help you maximize your storage space with a few tips and tricks. That way, you'll avoid paying more than you have to.
Declutter beforehand to maximize your storage space
While people tend to declutter before a relocation, strangely they don't do it before moving their stuff to storage. So, before you rent storage services DC area has to offer, you should make two piles. One pile should be for all the items you're planning to keep. The other one should be for all the stuff you don't need. You can donate it, sell it, or throw it away if there is no other option. According to some studies, decluttering reduces the number of items you'll be storing by as much as 20% in some cases.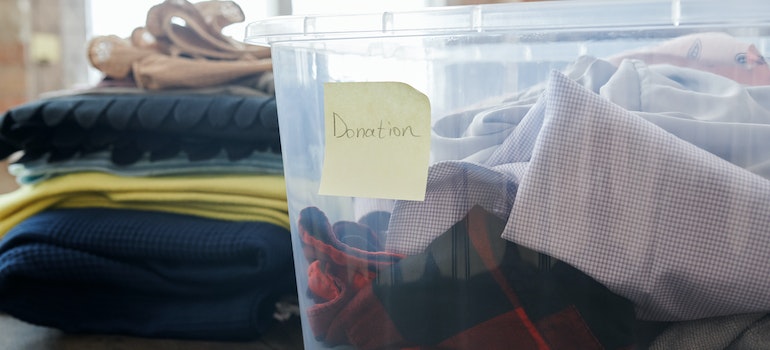 Find better storage solutions
The most common way for people to store their belongings is to just put them all in a paper box and leave it in storage Alexandria VA. That's not how you maximize your storage space. That's why you'll need to change some of your habits. The best thing to do is to buy plastic boxes. They are much more sturdy than cardboard boxes and you can stack them on top of each other. Yes, they do cost a bit more, but they can last for decades and you'll never need to buy new ones. So, go ahead and make a good investment.
Go vertically
One thing that most moving companies DC area will advise you is to use the fact that you can go vertically. If you've bought plastic boxes that are sturdy, you will have no problem stacking them on top of each other. Remember to use bigger and heavier ones for the bottom and keep the light ones on top. That way a lot of the boxes and items that would end up on the floor won't take up any extra space.
Use the space you have in your home to maximize your storage space
So, even before you rent a storage unit, you should look around your home for storage space. If you have a free cellar or any space in your garage, use it. You can build a tool shed and use it. It is a convenient way to store your items. These are all ways to maximize your storage space. Don't hesitate to use parts of your home as storage.
Label the boxes properly for easy access
Whether you decide to hire moving services DC or do it by yourself, make sure the boxes are properly labeled. That way you will save a lot of time. You won't have to open each box to find out what's in it. Properly labeled boxes are a great way to maximize your storage space.