Insurance is one of those things we rarely think of. However, when some accident or unplanned event happens, no one has thought to themselves that insurance is a bad choice. No one likes to plan for such events. However, insurance gives you peace of mind. And you can't put a price on that. Storage insurance in DC area is very important. Before we get into the reasons why you should get it, let's go over some basic types of insurance when getting storage services Washington DC. Knowing the whats and whys will help you decide on your storage insurance, so let's get right into it.
DC Storage market
Currently, the number of available storage units is rising in Washington, DC. With fairly high demand, the total number of storage units in October 2022 was around 2110. Compared to last year, there was an increase of 7.3%. As with almost any market, the rise in supply makes for a more competitive market. That means that in DC, you can find affordable storage units, like the ones in A2B Moving and Storage DC. That also means that you may have difficulty finding the right one. Storage units do not differ only in size but also in amenities. Depending on what you plan on putting in storage, you can find storage that offers climate control, 24h surveillance, or even services that include pick up and drop off.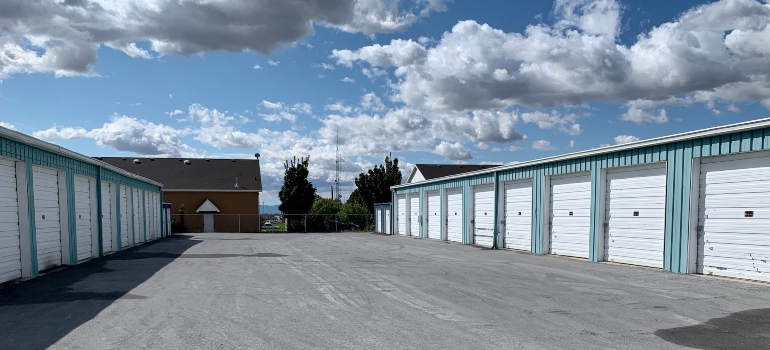 With an increasing variety of storage services DC area, more people use storage insurance. People use storage insurance in DC area not only to protect their belongings from fluctuating weather and temperature but from pests, mold, and even natural disasters like fires, which are becoming much more frequent.
What is storage insurance in DC area – what does it cover?
Storage insurance is much like homeowners' insurance. A lot of people have the misconception that homeowners' insurance will protect their belongings in storage also. However, this is not true because HO insurance only covers your belongings that are in your house. That is why storage insurance is necessary to get in addition to homeowners' insurance. So, what does storage insurance in the DC area typically cover? It covers any sort of damage that occurred during the:
Fires and smoke damages
Theft or vandalism
Strong gusts of wind
Cold weather and snow
Lightning strikes
Damages made by falling objects
Reasons you should get storage insurance
There are many reasons you should get storage insurance in the DC area. The first is if you don't want your belongings to be permanently lost in a disaster or accident. Insurance can help safeguard your belongings so that you don't suffer significant financial loss. You can find many different policies by contacting either storage companies or simply insurance companies specializing in storage insurance. So, let's go over some reasons you may want to start looking for storage insurance immediately.
Smoke can damage your belonging just as much as fire
Fires happen. In a blink of an eye, all of your belongings can turn to ash if there is a fire. Protection from fire and smoke is the number one reason why you should get storage insurance in DC area. Also, this is the main reason people get home insurance too. Of course, you can protect some of your belongings by using fireproof closets or boxes. However, you can't protect all your belongings in storage. Storage insurance with smoke and fire protection is the best option in this case. because, as we may have mentioned, smoke can damage your valuables also.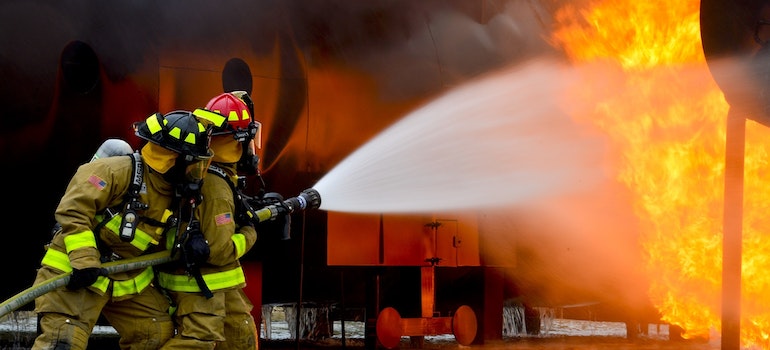 Storage insurance in DC area is affordable
Nowadays, there is a variety of insurance policies. You will most likely have something valuable in your storage, whether it's a memento or something expensive. All of your items deserve protection. The good side is that storage insurance in DC area is not expensive. Depending on the policy you want, you can pay as little as $8 per month and cover up to $10 000 in damages.
Protection from theft and burglary
Storage units are a frequent target of theft. While you can find storage Alexandria VA, that has surveillance and heightened security, that does not guarantee that your things won't get stolen or even returned. It may increase your safety significantly, but having insurance will matter if such cases happen. Secondly, a lot of people are forgetful. If you are one of those people, having insurance that will protect you in case you forget to lock your unit properly will give you a sense of calm.
Storage insurance can protect you from storms and bad weather in DC area
Natural disasters are not something anyone plans for. However, considering that freak weather occurrences are more likely because of global warming, you should get protection from it. This type of insurance will protect your belongings if any damage occurs during a storm, tornado, or earthquake. This is one of the reasons why it is necessary to get storage insurance in DC area. Natural disasters include flooding in the DC Area, which are common enough to warrant extra insurance when renting out a storage unit.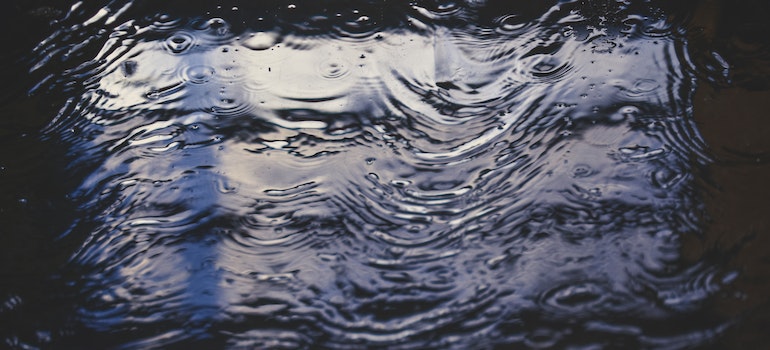 Safe from rodents and pest
While DC does not exactly have a problem with pests as much as other cities, they are a threat. . However, even though it is not advised, people take scented items or perishables into storage. That attracts pests and rodents. And they rarely stay in one storage unit. Instead, they roam around. Although pest and rodent infestations are not a common occurrence, storage insurance in DC area can help in those cases too. There's nothing more frustrating than to see unwanted rodents chomping away at your belongings. That is why you should protect yourself with insurance when getting storage services MD. It's simply a smart thing to do.
Lastly, we do advise to read all your storage insurance in DC area policies carefully. Make sure that you are getting what you need. As we said, natural disasters like flooding can happen in the DC area. Because of that and all of the reasons we mentioned, we strongly recommend getting insurance when renting out a storage unit.