Relocation is a process that will take a large portion of your time. Ideally, you want to spend months preparing for this move. However, sometimes we cannot choose how much time we have until the move. Therefore, today we will talk about how to move from Bethesda to Gaithersburg on short notice. Although not ideal, moving on short notice is still possible if you can organize and plan everything quickly. Using the right strategy is of great importance for this process. More importantly, hiring professional movers, like A2B Moving and Storage, can help you speed up the process and take the weight off your shoulders. So, cancel all of the activities you had regardless of the move, take a good nap, and mentally prepare yourself because you will need to spend a couple of days doing nothing but preparing for the move.
How to move from Bethesda to Gaithersburg when you have little time to prepare
Gaithersburg is a city in Montgomery County, Maryland. According to the 2020 population polls, there are around 70.000 residents living in the area. Being northwest of Washington D.C. the city has an urban-suburban feel to it. Furthermore, the majority of the population in the area consists of younger professionals and families. Around 51% of the population is owning their homes, while 49% of them are renting. The median home value in the area is $392.300, and the median rent is $1.740. Both of these values are higher than the national average.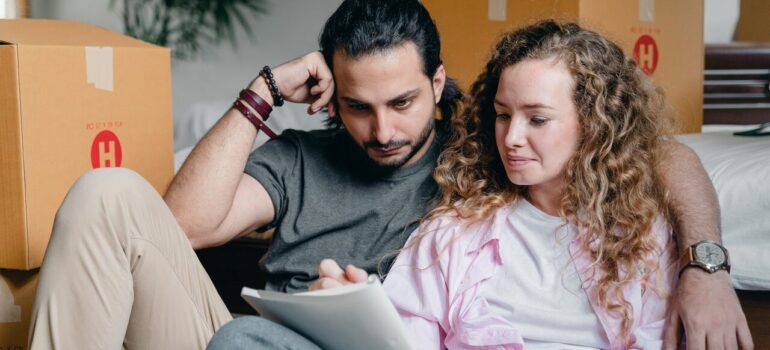 Moreover, the average household income in the city of Gaithersburg is around $90.000, which is higher than the national average. Due to the high educational system in the city, the majority of the population has a master's degree (27%) or a bachelor's degree (27%). Apart from that, the city is one of the most diverse places in Maryland.
Make a timeline of activities
You are short on time. Hence, you should do a quick recap of all the activities you need to do and create a timeline for them. That way, you will know exactly what you need to do and how much time you will need to do it. Later, you can go through each of the activities and keep track of the time you have left. Moreover, time is of the essence when you are moving. Whether you are moving in a week or a month, you want to capture each moment to prepare yourself for the journey. The better you do that, the easier it will be to finish everything without burning out or suffering high levels of stress. Furthermore, if you want to speed up the process even more without suffering stress, we advise getting in touch with some moving companies Maryland to help you move.
Contact a moving company
Hiring professional movers, like movers Bethesda, MD, can help you avoid being overwhelmed by the processes you have to do. Furthermore, assistance from professional movers can help you avoid stress and speed up the process. The experience and knowledge moving companies have in the field of relocation can help you tackle each process without any delays or issues.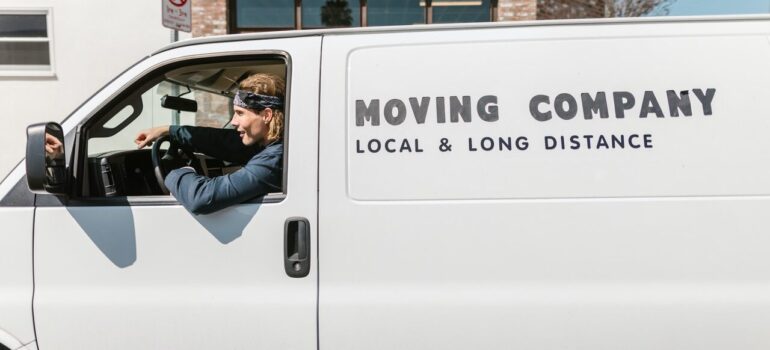 If you are looking to move from Bethesda to Gaithersburg in a short period of time, hiring movers is the best way to do it. The biggest advantage of hiring moving companies is that they will do more than just relocate your items. Of course, this will all depend on whether or not you want to hire additional services from those companies. Furthermore, some of the main services you can get from moving companies are:
Packing / Unpacking
Loading / Unloading
Transport
Acquiring packing supplies
Finding storage solutions, etc.
Move from Bethesda to Gaithersburg on short notice by staying on top of the game
Moving is an overwhelming process, regardless of the time you have to move. However, if you are moving on short notice, this becomes much harder. Furthermore, what makes it the hardest is the loss of the ability to think with a clear head. Because it is so overwhelming, and you have clutter in your home, thinking straight might not be as easy as you think. So, if you are in this kind of situation, make sure to take a deep breath and maintain a positive mindset. More importantly, as you hire movers Gaithersburg, MD, you can take a breather and relax for a while as they will help you do it properly. Relying on professional movers during these stressful times is a great way to clear your thoughts and stay focused. As long as you know what you want to do next, your process will go smoothly.
You do not need every piece of item from your household
Moving every single item from your household will not only be exhausting, but it will also be time-consuming. These are the two main things you do not want to feel when moving. So, in order to prevent this from happening, we advise you take time to declutter before you move from Bethesda to Gaithersburg. Of course, you should not spend a lot of time doing it, as you already have little time.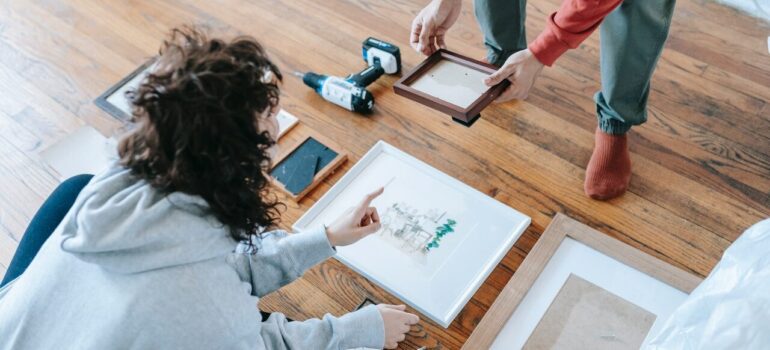 Instead, try to go through items in each room as you are packing them. Separate the ones you think you do not want and do not pack them. Later, as you finish packing, see what you want to do with those items. This way, you will reduce the amount of time you spend packing items and create more room for other items.