When it comes to packing small appliances for an interstate move, it can be tricky sometimes. That is why you will need help from A2B Moving and Storage. You will get professional help in order to successfully pack and relocate. It will usually take you a lot of time to sort, clean, and pack your small appliances. You will need to prepare and make a detailed plan for them. And also make sure to have a lot of packing supplies, so you can secure them during the transportation to your new home.
Tips for packing small appliances for an interstate move
There are some rules and steps that you should follow. First, you need to gather the right packing materials for the job. Afterward, interstate movers DC can help you with the transportation. And they will make sure that your items are undamaged during the trip. The following rules for packing apply to the appliances like toasters, ovens, blenders, food processors, immersion blenders, microwaves, coffee makers, etc.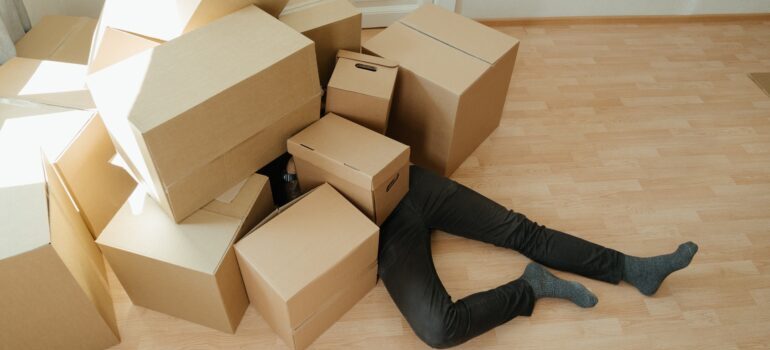 You should gather the following packing supplies:
Boxes, which are a must when packing small appliances for an interstate move
Packing paper
Tape
Rubber bands
Markers
Make sure to clean each appliance thoroughly and remove any loose parts such as a microwave tray or blender blades, because you need to handle them carefully. If there are any instruction manuals on how to disassemble it, use them and save them for later. If you are not skilled enough, moving services DC will help you with the packing. So you can have time for other things.
How to pack
You should follow some simple steps if you are packing small appliances for an interstate move. Check movers Arlington VA has to offer in order to help you with your relocation after you pack your items.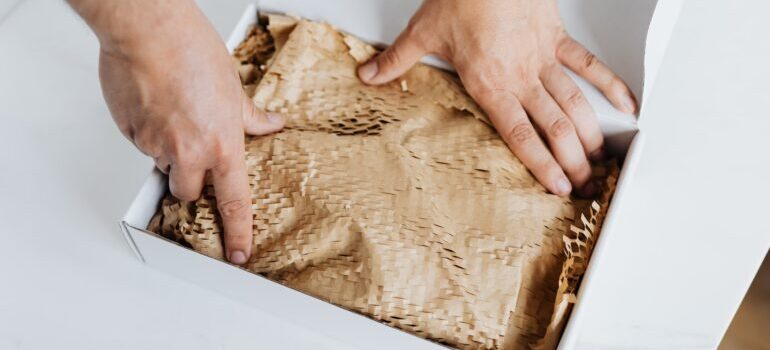 If you are doing the packing on your own, tape the bottom of all boxes with packing or sealing tape to be sure they are secure. Line the box with packing paper and lightly crumple those sheets of paper and add them to the bottom of the box. That way, you will create a structure and provide some shock absorption. Now that your box is ready it is time to wrap the appliance.  Use two to three sheets of paper to completely wrap the item, then use the packing tape to secure the paper. Place the appliance and the additional parts including electrical cords in the box. You should then fill the gaps with slightly crumpled paper or packing peanuts. Then repeat the whole process with each item. Interstate movers Virginia will help you with the rest. So you have time to check for important documents.
Packing small appliances for an interstate move can be interesting. You just have to follow some simple rules and get enough supplies. So you can secure them for the trip. Afterwards, you can hire reliable movers that will transport your belongings. And then you can enjoy your new home and explore your new city.