Moving office possessions can be tricky sometimes. But when your current office location is just not suitable anymore, moving your company is a step that you need to take. Now you are thinking about the most attractive location for your office and an office layout that better suits your business needs. If you are in luck to find a new office quickly, everything can be done in just a few weeks. The only thing that is left is to figure out ways to organize your commercial move while the business is running. Although this sounds like an impossible mission to business owners, our office movers DC can help you navigate this project. Today we will share with you simple advice on commercial moving while you are occupied with running your business. So, let's see how to plan out your business move smoothly!
Simple ways to organize your commercial move while the business is running
Moving the entire business is a huge undertaking regardless of its size. Luckily, you can take advice from our moving companies DC area and divide this complex project into several parts. That means you should move your business part by part. So, you will need to categorize the items from your workplace. This means you should separate your business inventory by how much you are using them. So, prepare to move all those items you will not need soon and move them first. This simple solution will help you properly organize your office move while the business is running.
Even when you sort out your office inventory it can be pretty tough to plan your commercial move and run the business at the same time. And if you are not sure about ways to pack your fragile equipment, moving can become a nightmare. But luckily you can get an ideal solution that you need and hire moves DC. This will help you avoid the risk of damaging or destroying your expensive office items. Movers who specialize in commercial moves will know how to handle your possessions.
Stay calm and take one step at a time
Although it is not easy to come up with the best plan for your office relocation, anxiety and rush will lead you nowhere. Instead of panicking about every single detail, stay calm and try to focus on your business tasks. Also, take a few hours a day and use this time to organize items that you can place in our storage units DC area. This will help you move all items you don't need to run your business until the big day comes. And when the big weekend comes you will need only to pack items that have been left in your firm.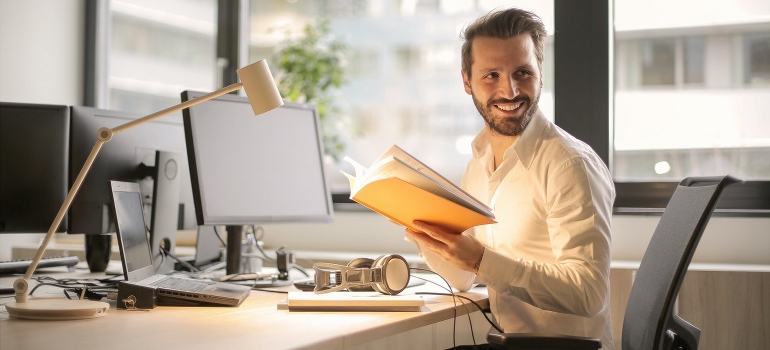 Even when you know you will need to get through the big office move, you also know it is worth it. Moving your business to Washington DC can be the ideal decision for your business. Hope this article helped you organize your commercial move while the business is running. We wish you a seamless commercial move. After you complete it, you could expect new customers and coworkers.