Nowadays every household has a TV. Flatscreen TV-s have become incredibly popular in the past decade. Compared to their ancestors, these devices are much more fragile due to their thin form. Moving is notorious for getting items damaged. But this doesn't have to be the case if you move with some moving companies DC area. If you have invested in the biggest TV that was available in the store, it was likely a big expenditure. At that moment, you probably didn't think about moving it one day. If you don't know how to do it, we will teach you how to pack a TV when relocating.
Tips on how to pack a TV when relocating
Using the right packing techniques might be the most important when packing fragile items. TV-s are both fragile and expensive, so packing them right is a must. If you don't want to risk it, it is best to hire movers DC to do it for you. Some of the best tips that professionals use are:
Remove all the cords
Pay special attention to the screen
Find the original packaging if possible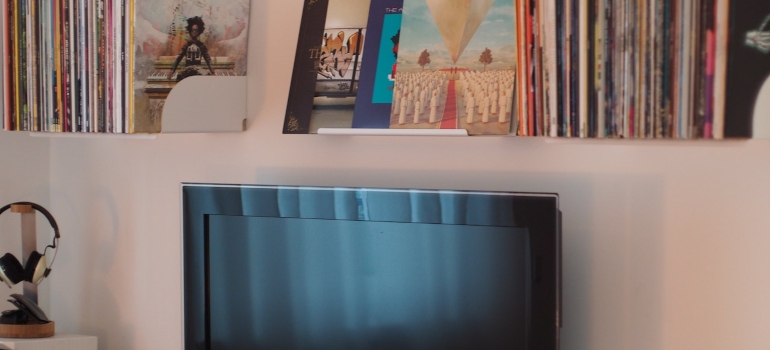 Remove the cords
The first step when you pack a TV when relocating should be to remove all the cords. A power cord is always a must, but you could have plenty of other cables. Clean the back side of the device first. Then unplug one cord at a time and label it. If you feel like you will still lose them, you can tape each labeled cord to the device it belongs to.
Pay special attention to the screen
The screen is the most important part of a TV. All of the DC apartment movers always move TV-s successfully because they protect the screen well. The most important thing to keep in mind is to never put it with the screen down. If you have blankets on hand, you can wrap them in a few blankets and secure them with a cord. You could also get a special moving blanket if you want to be 100% secure.
Find the original packaging
The best way to transport a TV is to do so using its original box. But if you lived in a small apartment, there is a high chance that you threw it away right after installing the TV. If that is your case, there are special moving boxes designed to pack items like this. These boxes cannot be found in your local grocery store, you will have to ask some residential movers DC if they sell that kind of boxes.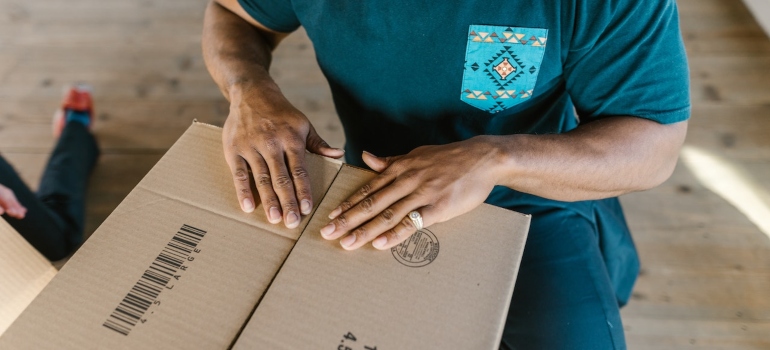 Conclusion on how to pack a TV when relocating
When you need to pack and move valuables, it is normal to be stressed. Because of that, it is always advised to start the moving day preparations on time. In most cases, if you pack in a hurry, you will skip some steps to save time, which can only result in a disaster. That's why we hope that you will pack a TV when relocating on time. We wish you good luck!