Moving cannot be conducted without packing all your possession. Packing regular items is not so hard, but it is time-consuming. However, when it comes to packing your large and heavy items, things become more difficult. Every household has large and bulky items that have to be packed for the move. Whether you are moving from a small town or a large city such as Washington, you will need to handle the packing process.  The question is what is the best way to pack large and bulky items for your Washington move. Luckily, our A2B Moving and Storage experts will help you overcome this issue. We are glad to advise you if you are preparing to conduct this task. Also, we will be glad to provide you with excellent moving, packing, and storage services and turn your relocation into a pleasant experience. Keep reading and prepare for packing!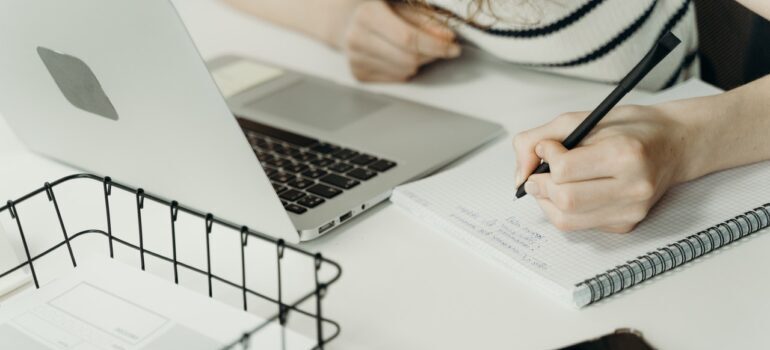 Plan how to pack large and bulky items for your Washington move
There are many factors that will impact your packing process. What you need to do before you start packing for your move is consider those factors. If you want to do this task without any struggles, you will need to create a strategy. Having the right strategy is crucial for the overall success of your packing. Whether you are planning to do packing only by yourself or you will enlist the help, make sure to know how many items you want to move out of your current home. So, before you call your friends to help you or hire our furniture movers Washington DC, make sure to prepare. Wondering where to start your moving and packing preparations? Here are some useful answers.
One of the first things you should do to make a good plan is to make an inventory list. This list should include the things you will move to your new home, things you will sell or donate, and things you will place in storage. Make sure to do decluttering and get rid of the items you don't use anymore. This way there will be fewer items to pack for the move. However, you will need to determine how much packing material you will need before you start to pack your large and bulky items for your Washington move.
For instance, in case you are a lucky piano owner, you will need to gather special supplies and tools to remove and protect your beloved instrument. Even in case you are plan to hire DC piano movers to conduct this task instead of you, make sure to note down all details about your piano. Only when you have all details gathered you can cope with the comprehensive packing process.
Make sure to have all it takes to pack large and bulky items for your Washington move
When you imagine your moving day you will always have the most difficult part of it on your mind. Every person is deeply concerned about the safety of their belongings. According to this, you will need to take enough time to protect your belongings. To do this properly, it will be necessary to have proper moving supplies and materials. So, take your inventory list and determine what you will need to provide for packing and protecting your items. Visit your nearby hardware store or purchase your supplies online. Here is the list of materials you may find useful:
clean cardboard boxes of assorted sizes;
plenty of bubble wrap for your furniture and other fragile items;
blankets and towels, furniture blankets or furniture padding;
packing or duct tape;
permanent markers and labels;
shrink-wrap for needed protection;
considerable lengths of quality rope;
plastic sealable bags in few sizes;
a pair of scissors;
work gloves, sturdy shoes, preferably with anti-slip soles.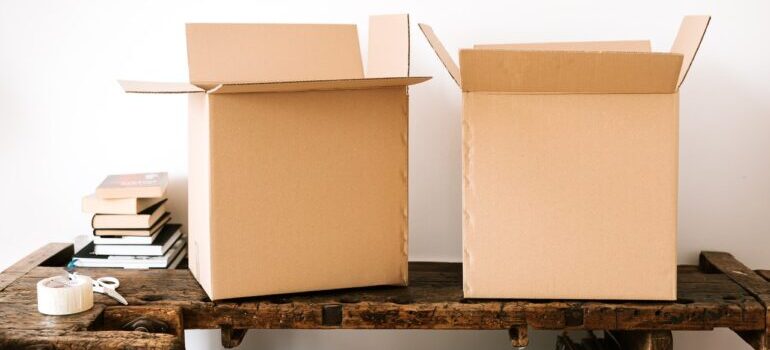 If you need to move some of the special equipment, make sure to get a dolly, sliders or furniture moving pads, and a set of required tools. Once you gather all you need to start an action, make sure to measure the dimensions of your large items. Write down all important measures and make a schedule for moving each of your large and bulky items. In case you are finding this process too difficult for you or you are running out of time, there is another solution. You can contact our residential movers Washington DC and let them pack your large and bulky items for your Washington move. Also, you can leave the entire relocation job to the skilled hands of these professionals.
Packing should not be the reason for stress
There is no need for any of us to be anxious and worried about the move. Even when you are in front of a large move, you should be happy about it. Moving to another home is a positive event for every individual and you need to remember it. On the other hand, we cannot deny moving can be extremely challenging. Nevertheless, every time you feel pressure about your upcoming move, make sure to do something that will take your concerns away.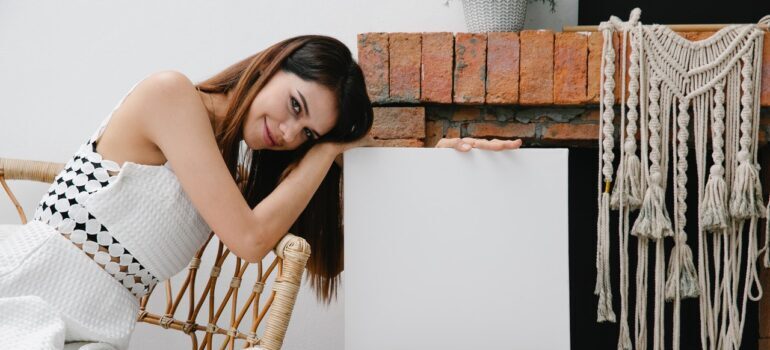 For example, if you are a military member and you have a lot of large and bulky items to pack, you can hire our military movers to help you out. We know most people serving the military need to move with their families and we are here to take the burden off your shoulders. Moving your entire family house is not going to be hard for us. But for you, it can present the worst nightmare you cannot handle without stress. Luckily, we will split your tasks and show you how easy and simple packing can be. We are doing this job every day and you can rely on us to save you time and money when packing and moving.
Turn your packing into fun
Packing could be an easy and relaxing job if you are honest about its complexity and you know what to expect. So, once the time for moving comes, make sure to determine the complexity of your packing process. Call your friends to help you, turn on good music and start protecting your items without any rush. Let professionals pack large and bulky items for your Washington move and enjoy packing the rest of your belongings.