GET YOUR FREE ESTIMATE
"*" indicates required fields
It is a fact that the move is inevitable, at some point, when you are serving in a military force. On some occasions, it is just a temporary duty relocation, but there is a time when you will permanently change your place of living. No matter if you are changing your address for a few months or you are leaving for good, the moving companies DC area will be there for you to assist you through the entire moving process. Most of those serving in the military tend to move with their families. Organizing such a move can be hectic and stressful at times. Therefore, the assistance of professional military movers will be the best choice you can make. So, do not hesitate to give us a call. We at A2B Moving and Storage will do our best to meet all your moving needs. Serving you is our pleasure!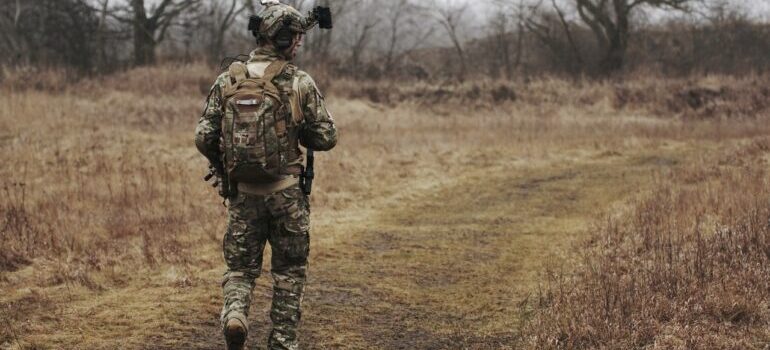 A2B Moving and Storage has all the services you need
As we have already mentioned, relocating with a family can be a quite complicated task. Trying to plan your move, and pack while taking care of your spouse and children is a bit complicated for a single person. When you contact A2B Moving and Storage, you will realize that we are not offering only the relocation of your belongings. We are here to help you during the entire process of relocation. Our military movers in Washington DC will assist you from start to finish. No matter if you need a local move, or you are moving internationally, our team of experts will handle any type of relocation. By contacting us, you will see that we have a wide range of services to offer. Here is what you can expect from us:
Local moving service
Commercial moving service
Interstate moving service
International moving service
As you can see we offer a plethora of moving services, and our military movers in Washington DC can find a solution to any moving problem. Also, since we know that organizing a relocation can be very pricey, all our services are very budget-friendly. We are a moving company that cares about our clients and their finances, especially those serving our country. Contact us, tell us your moving needs, and we assure you that we will find a way to satisfy you.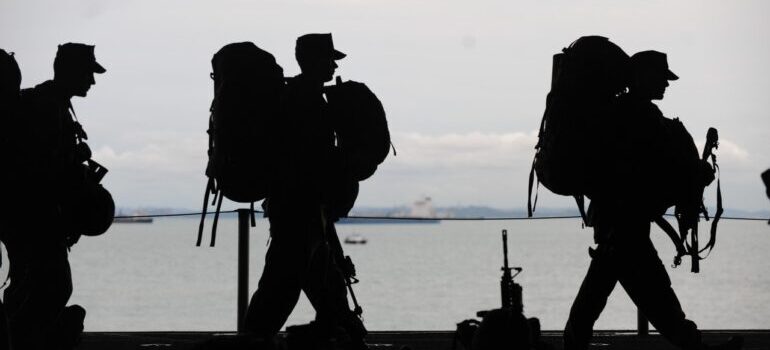 We are the military movers Washington DC residents trust
When you start your search for a moving company you will hire, you realize that there are numerous moving companies out there. They have many things in common, but you need to find a company you can trust. Since you are in the military, you are aware of how important it is to find trustworthy and reliable military movers. But, it is hard to put your trust in complete stranger and we understand that. Our moving company can proudly say that we have never disappointed our clients. Honesty and integrity are our values and we commit ourselves to each of our clients 100%. Once we start working together our Washington DC military movers will tell you what can and what can't be achieved. We will put all the cards on the table and be fully honest with you. For instance, when you contact us to get an estimate, you can rest assured that the final price will not change much. When drafting a total price for your move, we tend to be as precise as possible.
Punctuality is an important factor when choosing military movers
In moving business it is important to be on time and military movers know that very well. Punctuality is an important factor that depends both on the moving company and the clients. Therefore, our advice is to start searching for a moving company as soon as you know that you are going to move. Find professional and reliable military movers on time and you will be more flexible in figuring out the whole logistics of your move. Once you have a trustworthy military mover on your side, you can relax and start focusing on a new life that waits for you.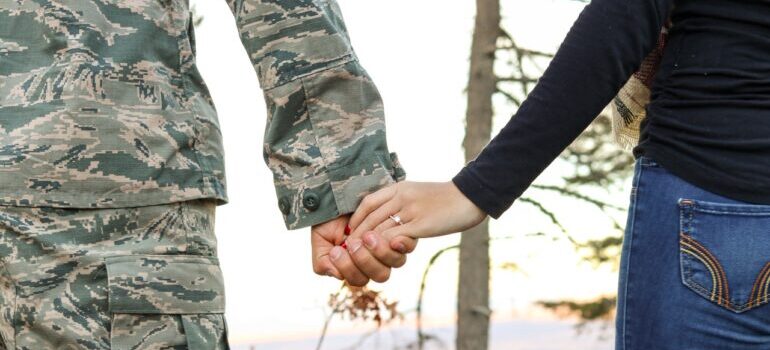 On the other hand, it is up to the moving company to relocate you in a timely manner. People are in a rush when they are moving, having deadlines to move out from a house or an apartment and they are under a lot of stress. A2B Moving and Storage will organize smooth and fast relocation that everybody wants. Our military movers will give the best moving experience possible! Of course, some things can go wrong during the relocation and that do not depend on us. There can be a traffic jam or a heavy blizzard which can slow us a bit. However, the experience we have gathered over the years can help us in these situations. We will try to predict things like these and we will make every possible effort to prevent mistakes from happening.
Let us help you with your military move
Without the help of professional and trustworthy military movers, moving can be such a dreary process. Trying to relocate by yourself while still serving sounds complicated and stressful. And you should not do that all alone. We are here to the relocation easier for you and your family. We want to serve our nation's heroes and help you lift the weight off your shoulders. Contact us and treat yourself with a smooth and efficient move, because you deserve it.
Get in Touch
"*" indicates required fields