Bulky objects and furniture can be a real challenge to relocate. But, don't fret. We at moving companies Bethesda offer our help. We will show you how to safely move your furniture to a new home in Bethesda. Let's jump into it.
Gather supplies
To move your furniture without much trouble, you must prepare everything in advance. It's a great idea to buy some spare supplies to avoid another trip to the mall. Here's a list of the supplies you'll need:
moving boxes of various sizes
packing tape
foam or bubble wrap
rope and towels
other supplies you might need to safely move your furniture to a new home in Bethesda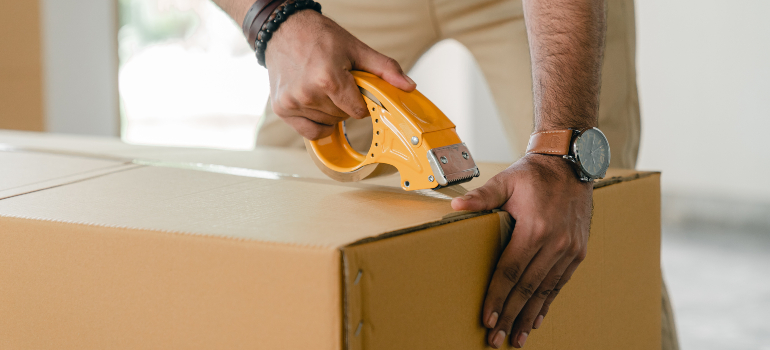 Make use of moving equipment
Lifting and relocating heavy objects is much easier and safer when using some specialized equipment. Using shoulder dollies, moving blankets, and moving dollies will save you a lot of time and sweat. For advice on how to operate moving equipment, contact local movers MD. If you don't want to invest in these kinds of tools, you can try to substitute them with everyday objects like rope, towels, etc.
Use proper technique
To make sure you keep yourself and your furniture safe during a move, a proper technique is essential. It's important to bend from the hips and knees when lifting heavy furniture. Using a high low-method is also recommended. Simply put, it means that one person carries the top of the object while the other side stays low and the other person carries the bottom. When encountering corners, turn chairs and tables on their side in an L shape, if they won't fit otherwise.
Disassemble furniture
Another important tip to safely move relocate your furniture to your new home is to put it apart. Once you disassemble bulky items, they fit through doors without issue. Also, it becomes possible for one person to relocate them alone. Of course, this minimizes the risk of injury. Hiring a moving company is the fastest way to safely disassemble furniture. We at furniture movers MD  offer affordable, reliable service in Maryland.
Prepare furniture for transport
Once you have supplies ready and furniture is disassembled, you can proceed with preparing furnishings to be relocated. During transport, items that are not properly packed and loaded are at most risk of damage. Naturally, by using foam, tape, and paper you can fill holes between objects. Securely tie pieces of furniture that are loose. Finally, you can safely pack your moving truck. All that's left is to unload it once you get to your destination.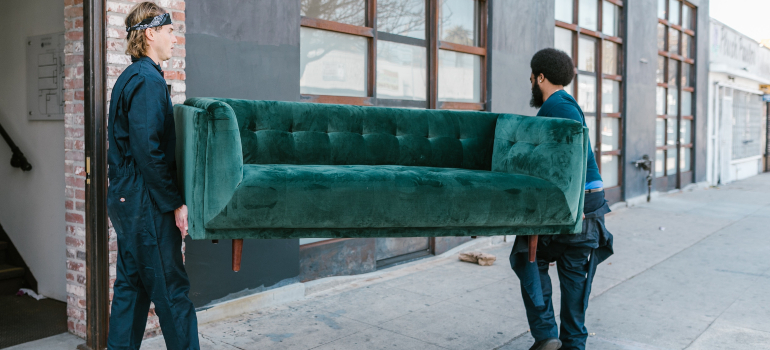 The ultimate tip to safely move your furniture to a new home in Bethesda – Hire movers
As you can see, moving furniture doesn't have to be stressful. Using our tips to safely move your furniture to a new home in Bethesda, you should have a much easier time relocating. For any further information contact apartment movers MD. Together we will make your move a thrilling experience.