Are you trying to make your move from Frederick to Gaithersburg less stressful? That's a great thing, but before we start talking about that, we have to say a few words about moving in general. You probably know that it's considered to be one of the most difficult tasks in the world for an individual. If you don't carry it out properly, it's highly likely that things can go sideways. If that happens, it's going to be very challenging, exhausting, and time-consuming. Trust us, no one wants this on their moving day. You have to realize that you must invest time into organizing and planning because those two steps are crucial. If you do that, you will have a memorable, enjoyable, and fun experience in the end. Without any further ado, let's jump into tips on how to make your relocation less stressful!
The first step – make a plan
Before you start doing anything else, you should make a plan. This is the first and crucial step to your relocation. For some reason, many people tend to overlook this because they think it's not necessary or that it takes way too much time. The reality is that it's actually going to save you a lot of time. Once you've sat down and thought through everything, make sure to put it on paper. By doing this, you're going to stay focused on everything. Along with this, it's good to make a to-do list with all the tasks. Once you finish them, you can check them and have more insight into the progress you're making. The result of all this is saving time which is one of the most common reasons why people stress during the move.
On the other hand, if you feel like you need help from someone, it's always a good option to look for the best movers Maryland has to offer. They are experienced experts who are going to provide you with peace of mind knowing that everything is going to go as planned.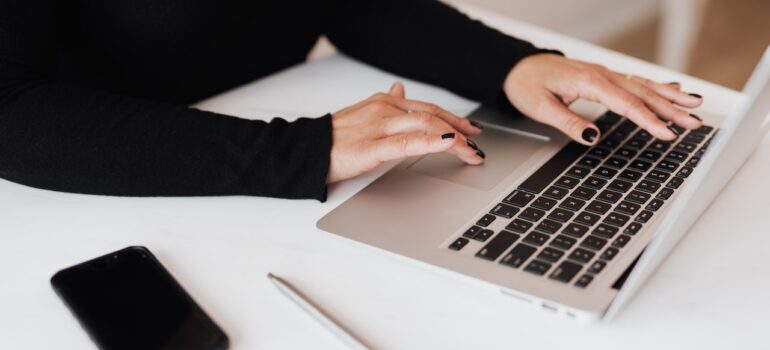 A few words about Gaithersburg
After you've made a plan and thought through everything, you have finally decided where you want to move. If you decided to choose Gaithersburg, we have to say a few words about it. This town is located in Maryland, Montgomery County and it has a population of almost 70,000 people. If you are looking for relaxed and laidback life, this place is for you. Once you move here, you will definitely be able to sense that recognizable suburban feel as well as the strong sense of community. After you hire A2B Moving and Storage to help you move here, you won't be disappointed since there is something for everyone! From many great parks, over nice bars and restaurants all the way to the nightclubs. Also, it's worth mentioning that median home values in this area are around $392,000.
Labeling will help you a lot when you decide to move from Frederick to Gaithersburg
Another thing that can help you reduce stress while moving is labeling. You can basically create a system to sort out your personal items and valuables. It might be even a smart idea to make an inventory list. If you do so, you can even sell some valuable items that you won't move to your new home. When packing, it's very important to label boxes. Usually, it's smartest idea to write names of the rooms on boxes so you can have easier time when unpacking. Also, write the label on at least three sides of the box. This is going to prevent you from having the truck full of same boxes. After you relocate with the help of movers Frederick MD, make sure to take boxes right to the room where they belong.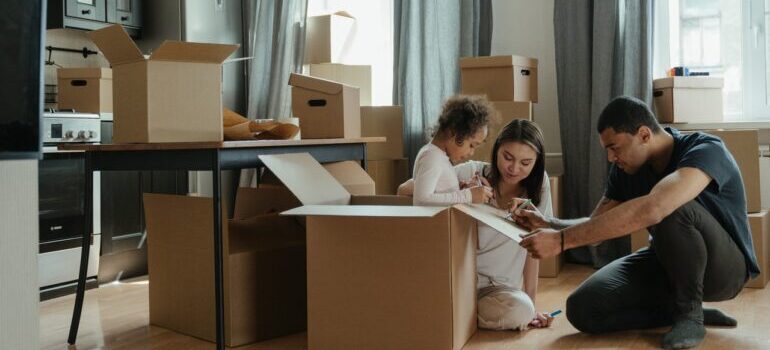 Start packing in advance
After you decide you want to move from Frederick to Gaithersburg, you have to start packing ahead of time. Since the time is the most important factor that is the main cause of the stress. Try saving your time by packing in advance so you don't have to do it in the last moment. Unless you do it that way, it can become overwhelming. After you've made your labeling system, waste no time and start packing. The best practice is to pack all the belongings that you don't use very often. This is something that professionals such as movers Gaithersburg MD are advising you to do.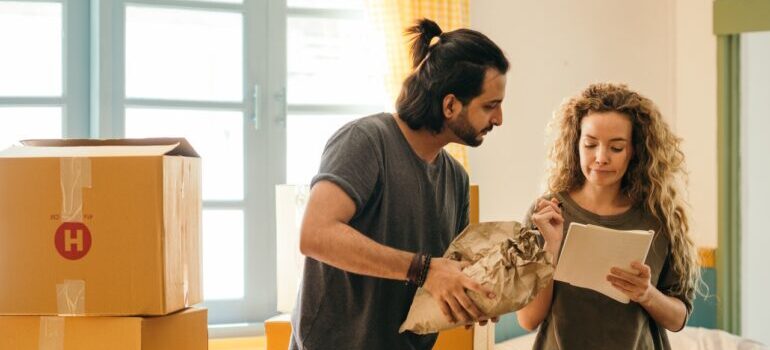 Ask friends and family for help
Since relocation can be very overwhelming and challenging, it's no shame to ask for help. This especially applies to people who are really tight on their time schedule. Everyone can use some help by their friends and family. Whether you need help with packing and gathering packing supplies, reaching out for help will save you plenty of time as well as energy. Also, you can have great time when you are about to move to the city of Gaithersburg.
Hire professional movers to move from Frederick to Gaithersburg
When you're about to move from Frederick to Gaithersburg, it's very smart idea to hire professional movers. Not only that they they are much more experienced than you, but they have all the necessary equipment to do it. If you are asking yourself where to find those, the best option is to go online and search them up. Additionally, you should join online groups and communities so you can discuss certain questions you have with other people. Just write whatever is on your mind and someone will surely quickly respond to you. Besides that, what you can do is to check what are the reviews like for certain movers. This will help you differentiate sketchy from real, professional ones. If you follow all of the things we've talked about, we're sure that you're going to have a smooth and enjoyable relocation experience.