Relocation can be stressful enough even when you are not pregnant. From packing to loading the truck, every aspect of the relocation process can be overwhelming. It will not matter if you are moving across the state or somewhere locally. You need to be prepared and try to get everything done in time. It is really hard for soon-to-be parents to get everything ready without stress. However, there are some tips and tricks that might help you with international relocation while pregnant. All you have to do is find one of the best moving companies DC area and make sure you put your trust in these professionals. You will be halfway there.
Simple tricks that will help you with international relocation while pregnant
Plan everything in advance
Labeling the boxes will make the job lot easier
Search for good doctors in a new city
Organize your time so you can relax
Stay hydrated
Avoid lifting heavy boxes
Research your new neighborhood
Prepare essentials
All of these things can be done while international movers DC area are relocating you. You do not have to worry about how to pack everything in the truck or what is the best route for the relocation. If you do everything that is up to you, you should have an easy relocation. Even if you are expecting.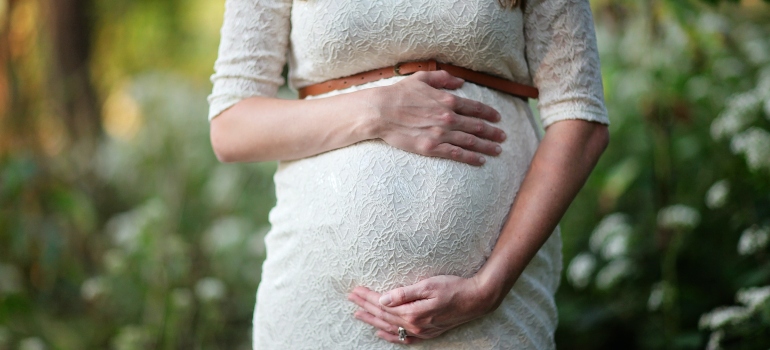 Why should you plan everything?
Relocation is something most of the soon-to-be-mothers are not planning to do. That is why getting everything organized should make you feel just fine. Try to make some plans that will help you relax and avoid the stress and anxiety that will follow you while preparing for the relocation. When you write down the list of things you need to do, you should be able to organize your time, days and weeks before the relocation. Do not put everything on yourself. If there is something you are not sure you are not capable of moving, you can always put your trust in the moving services DC has. Professionals will do whatever is needed, in a lot less time.
Do not expect everything to be done 3 or 4 days before the moving day. Even if you stick around with some boxes that are packed for a few more days, it is better to rush with everything. Most people that rush often forget some crucial things. Keep in mind that pregnancy has a lot of impact on your body. But it also has a lot of impact on your mind. You will be more likely to forget something if it is not written. Make sure this list is somewhere visible. So you can always check what is left to be done and what awaits you.
How can labeling boxes help you with international relocation while pregnant?
It is related to the unpacking process. If you the content of each box, it will be easier to unpack and get everything organized. You will probably be tired after the relocation. That is why you should do everything you can to make it more complicated than the relocation already is. If you are capable of it, place the boxes in one room. This way you will make some space in other rooms and you can function just fine. Especially if you do it before planned. You can use the time that is free to relax and wait for DC apartment movers to come.
One of the most important things you need to do is find a good doctor in your new neighborhood
Being pregnant means that you need to take care of your health. But along with these, there are just too many things that need to be done. That is why most people forget to search for a doctor in their new neighborhood. But this should be a priority for you. Make sure you have done your research and that you have made an appointment with your new doctor as soon as you relocate. International relocation while pregnant means that you will spend too many hours on the road. That is why checking if everything is okay, before and after the relocation is crucial.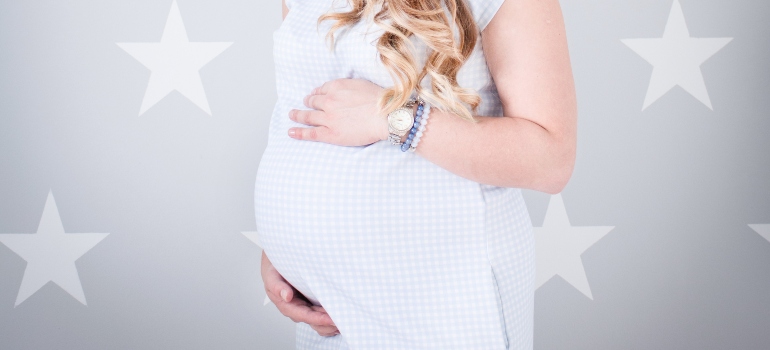 Find some time for yourself and relax
Even if you have planned everything, you should have time to relax. And even if everything is done it does not mean that you will not be stressed and full of anxiety. That is why you must find time to relax. It does not mean that you need a lot of sleep. You already know that. It means that you should read a book or just watch some TV show and make sure that you and your baby are fine and relaxed. Take some naps, make your favorite food and be sure that you feel relaxed and full of energy.
Do not forget to drink a lot of water
Getting everything ready means that you will be tired. That is why drinking a lot of water and some hot tea will be important for you. You will have more energy and you will have the will to do something. You can also take some plastic cups that can be recycled and make sure that the movers have a lot of water to drink while helping you get ready.
Avoid lifting heavy stuff
Lifting heavy items means that you will be at risk. You can hurt yourself and your baby. That is why whatever there is to be lifted, leave it to someone else. Especially some bulky and large pieces of furniture. If you have a piano, do not think of lifting and disabling it. Hire DC piano movers and leave it to the people with experience. And those who are not pregnant. They are well trained and they know how to deadly these bulky and heavy items.
If you plan on international relocation while pregnant, you should explore your new neighborhood
Make sure you know where everything is. From the local doctor to schools, pharmacies, grocery stores, etc. You can find restaurants and have a fine dinner every time you do not want to stand in the kitchen and cook. You will be able to find a new route that will help you after the relocation. Explore if there are some places where you can even start your new fitness routine while pregnant. You might be sad because of leaving everything and everyone you know. That is why having these routines will help you cope with the after-relocation stress.
Pack your pregnancy essentials for a moving day
This bag should have everything you will need during the international relocation. Along with charged hones and a good book, make sure you have some pillow to support your back. Do not forget the medications if you are using some. You never know what will happen on the road and what you might need. Also, pack everything you need for your first night in your new home. It will be easier and you will not have to deal with reaching through the boxes for the important stuff you need that night.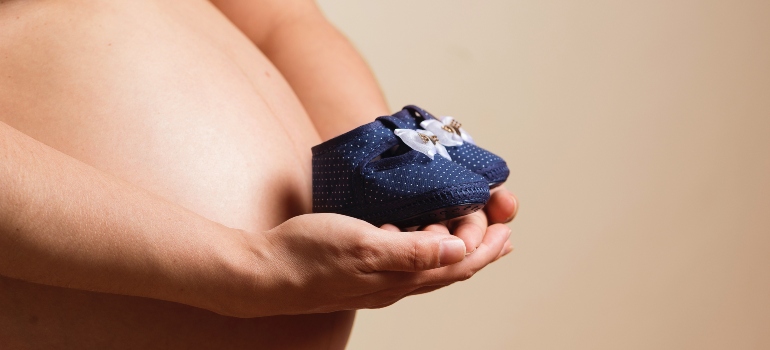 A key to a stress-free international relocation while pregnant is to be well prepared. If you manage to get everything done, your relocation will have one of the best outcomes ever. You will have time to track your pregnancy and enjoy with your baby in your new home. Make sure that you have gathered all the information related to the pregnancy and the doctors in your new neighborhood. And make sure you relax enough. Once the baby comes, you will not have so much time to sleep. So take every chance to relax and get ready for a new life with a new family member in your new home.