Moving is often a complex process that brings both excitement and trepidation. With new horizons to explore, leaving Virginia to settle in another state can be quite an adventure. Yet, you'll need to understand what's available and how much you'll need to pay for it to make your move as smooth as possible. So, whether you're a lifelong Virginian or a recent resident, this guide will provide valuable insights regarding Virginia moving costs and options. That should help you plan your move meticulously and perhaps even save a few bucks along the way.
Getting a grasp of the situation by observing the Virginia moving costs and options in general
Virginia moving costs and options can vary greatly depending on several factors. For successful budgeting for your move and deciding which moving option is best suited for your needs, you'll need an overview of these costs. Some of the key factors that influence the overall moving costs include:
Distance: The further you're moving, the higher the costs.
Size of the move: More items often mean higher costs.
Time of the year: Moving during peak seasons like summer can be more expensive.
Additional services: Packing your belongings, unpacking them, and specialty handling special items can add to the costs.
While it's difficult to provide a one-size-fits-all estimate, being aware of these elements can give you a better understanding of what to expect.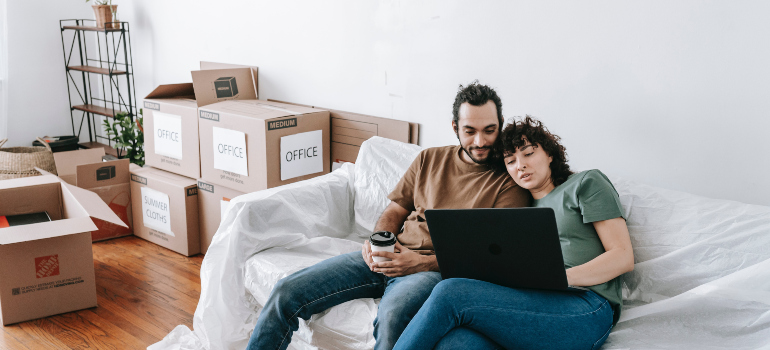 Is hiring a full-service moving company a luxury or a necessity?
When pondering the question of luxury or necessity, the prospect of hiring a full-service moving company can be daunting. Full-service movers offer a wide range of services, from packing your belongings to transporting and unpacking them at your new home. If you're based in the capital, companies like local movers DC residents trust, provide comprehensive services that take much of the stress out of moving. They handle every aspect of your move with professional care, eliminating the need for you to manage the process. While this option can be more expensive than others, the convenience, time-saving, and peace of mind it offers can often outweigh the costs. The ultimate decision, however, hinges on your personal priorities and budget.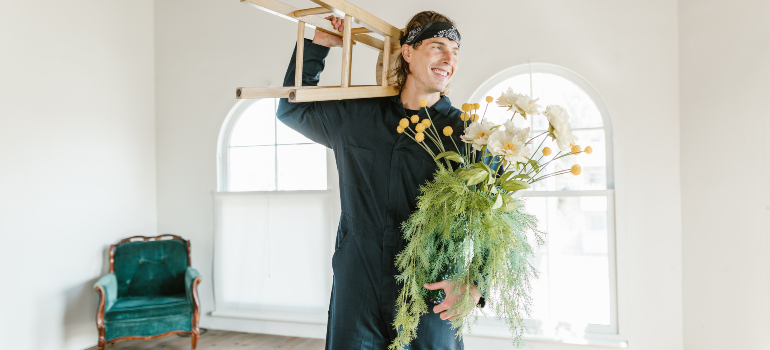 Is do-it-yourself (DIY) moving worth the trouble?
Taking a do-it-yourself approach to moving can be a feasible option, particularly for those looking to save on moving costs. However, this choice is not without its challenges, particularly when it involves a long-distance move. This is where professional services like long distance movers DC is home to can come into play. If you are crossing state lines or moving across the country, they offer valuable support to manage the complexities of the journey. While managing a move on your own can save costs upfront, don't forget to factor in potential expenses like truck rentals, fuel costs, and packing materials. Moreover, consider the value of your time and the stress involved in executing a long-distance move. DIY moving can be rewarding, but it's essential to weigh the effort against the potential savings.
Portable moving containers offer the best of both (pro and DIY) worlds
If you're seeking a balance between a full-service move and a DIY approach, then portable moving containers might be the solution. These containers are delivered to your home, where you can pack them at your own pace. Once you're ready, the movers Virginia locals trust transport the container to your new location, or even to a storage facility if needed. This flexible option allows you to control the packing and unpacking process while leaving the transportation to the professionals. Costs can vary depending on the container size, duration of use, and distance traveled. Therefore, it's advisable to compare quotes from different companies to ensure you get the best deal. With this approach, you have the flexibility of a DIY move, coupled with the convenience of professional transportation.
Self-storage units are great for the in-between times
In some moving scenarios, you might find yourself in a position where you need temporary storage for your belongings. This can happen when there's a gap between your move-out and move-in dates, or if you're downsizing and need extra space. Self-storage units are a great solution in these instances. Companies across Virginia offer various sizes of storage units that can be rented on a monthly basis. Costs depend on the size of the unit, the rental duration, and often the location of the facility. Keep in mind, while it's an added expense, it provides a safe place for your items during the transition period.
Protecting your belongings on the road with moving insurance
When it comes to safeguarding your belongings during a move, moving insurance is the first thing that comes to mind. Most moving companies DC area is proud of, offer some form of coverage. That may be basic liability insurance or full-value protection. Here are a few options:
Basic liability insurance: This is often included in your moving fee, providing minimal coverage based on weight, not the item's value.
Full-value protection: Costs more but covers the replacement value of lost or damaged goods.
Separate liability insurance: Covers the insurance amount purchased minus the basic carrier liability.
Cost-saving tips that can help you minimize your moving expenses
Reducing moving expenses in Virginia doesn't have to be complex. Start by decluttering your belongings, ensuring you move only the essentials, which immediately cuts down costs. It's equally relevant to compare quotes from multiple moving companies, securing the most economical deal. Don't underestimate the power of early planning, either. Avoiding last-minute bookings can help you dodge premium rates. These simple but effective measures can make your move more manageable and your wallet happier.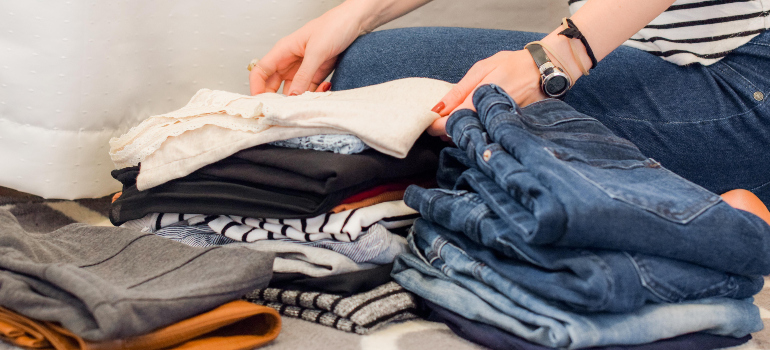 Mastering your Virginia move with ease and economy
Moving is no small feat, and embarking on this journey requires some thoughtful planning. Having a clear understanding of Virginia moving costs and options can make the process less daunting, and even empowering. Each option you'll be offered on your road comes with its own set of costs and benefits. Ultimately, the choice depends on your personal needs, budget, and preferences. Also, as you chart your course from Virginia to your new home, remember that moving is more than just costs and logistics. It's the start of a new chapter. So, plan well, but look forward to the adventures and fresh starts that await on the other side.