Making a long distance move can be an exciting, albeit stressful experience. Amid the whirlwind of activities like packing, sorting, and making arrangements, it's easy to lose sight of critical details. Unfortunately, most of them could make a world of difference. Here are the top things people forget to do when moving long distance and how you can avoid falling into the same pitfalls. Get ready to embark on your new journey with an organized, worry-free approach that leaves no stone unturned!
Update your address so your mail wouldn't go astray
Amid the excitement and bustle of organizing a big move with long distance movers DC offers, one of the easy-to-forget but crucial tasks is updating your mailing address. Failing to do so can lead to misdirected mail, missed bills, and even identity theft. So, as soon as you have your new address, start the process of updating it with all relevant entities. This includes your bank, credit card companies, insurance providers, subscription services, and the postal service. To make it more convenient, most organizations allow you to update your information online. Also, consider setting up mail forwarding with the postal service to cover any mail or senders you might have missed. Ensuring your mail reaches you at your new home will help maintain your financial health, protect your identity, and keep you connected with your correspondents.
Say goodbye to overdue bills
When planning a long distance move, the focus is usually on hiring the best movers, organizing your belongings, and mentally preparing for a new chapter. In the process, settling local accounts is often one of the top things people forget to do when moving long distance. Overlooked unpaid bills can lead to unnecessary complications, even after you've settled in your new home. Here is a brief checklist to ensure you've settled all necessary accounts:
Utilities: Gas, water, electricity, and internet should all be paid and scheduled for termination or transfer.
Local subscriptions: Newspapers, magazines, gym memberships, and other local services need to be canceled.
Rent or mortgage: Make sure your final payments are planned and prorated as necessary.
Taking the time to settle all local accounts will help avoid overdue bills or additional charges in the future. Bear in mind that a clean slate in your new location starts with closing out your old one properly.
Research your new environment before you move there
Making a big move is not just about leaving your old home, but also about getting to know your new one. In the flurry of organizing and even with the help of international movers DC area residents trust, many people forget to research their new environment. Knowing where the nearest hospital, school, grocery store, and local government offices are can be invaluable in your first few weeks. Familiarizing yourself with the public transportation system, or the best routes to drive, can save you time and stress. Check online for local community resources or join online community groups. This way, you will not only know where things are located but also have a sense of the culture and community in your new home. Your relocation will be as smooth as you are prepared for it.
Efficient packing goes a long way when moving long distance
Packing for a long-distance move can be an overwhelming task. Amid the chaos, many people overlook the importance of packing efficiently. Yet, doing so can drastically streamline the unpacking process once you reach your new destination. For example, working with professional interstate movers DC is home to, can offer insights into effective packing strategies. It is a good idea to categorize and label your belongings by room or function and keep an inventory list. This not only makes the unpacking easier but also helps in case of lost or damaged items during the move. Always ensure fragile items are packed safely and securely, and that boxes aren't overloaded. Taking these extra steps when packing can significantly reduce stress, making the move smoother and more efficient. It's not just about moving your items—it's about starting your new chapter on the right foot.
Your current home still needs a proper maintenance
When we are engrossed in the planning and coordination with some of the reputable movers DC area can provide for our big move, maintenance and repairs of our current property can easily slip our minds. Leaving your house in good condition can save you from potential penalties, particularly if you are renting. Before moving out, conduct a thorough check of your home. Look for any damages that need repair, touch up the paint where necessary, and make sure all fixtures are functioning properly. If you're selling your home, these efforts can even increase the property's value. Don't forget to do a final cleaning or hire a cleaning service to make sure the place is left in the best possible condition.
One of the top things people forget to do when moving long distance is to transfer their medical records
In the long list of to-dos during a long-distance move, transferring medical records may seem trivial but it is essential. These records ensure continuity of care, especially for those with ongoing medical conditions. Start by contacting your current health providers to get copies of your records, or ask them to transfer records directly to your new healthcare provider. And it's not only your records that matter. Do this for all family members, including your pets. If anyone in your household regularly takes prescribed medication, make sure you have enough to cover the period of the move. Also, locate a new pharmacy to fill prescriptions once you've settled in. Prioritizing this task will prevent any health-related issues during or after your move.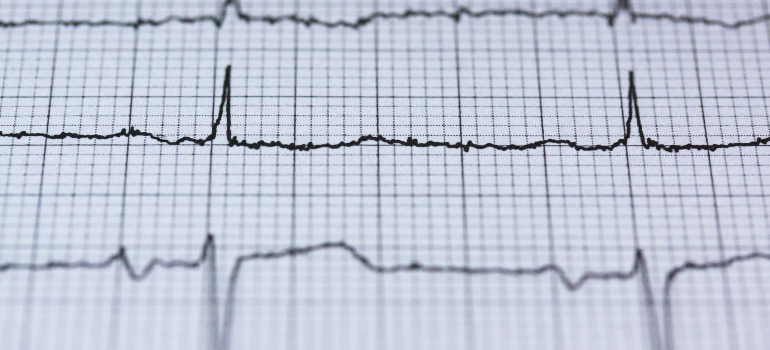 Remember, no detail is too small
Moving long distances involves far more than just packing and hiring movers. It's the small details, that often get overlooked but can make all the difference. By paying attention to these top things people forget to do when moving long distance, you can avoid unnecessary headaches. So, as you prepare to embark on your new adventure, remember: no detail is too small when it comes to a seamless and successful long-distance move. Safe travels!