GET YOUR FREE ESTIMATE
"*" indicates required fields
When it comes to moving bulky items, there aren't many as heavy and challenging to move as the piano is. This heavy, yet fragile giant requires special care and attention while relocating to a new address. The relocation of a piano takes a lot of experience, knowledge, and manpower. We at A2B Moving and Storage have a team of people specialized in moving fragile, robust, and valuable items. Our piano movers MD are knowledgeable and trained people able to handle any and every piano move with ease. Contact us, pick our piano moving service and you won't have to worry about the safety of your valuable piano.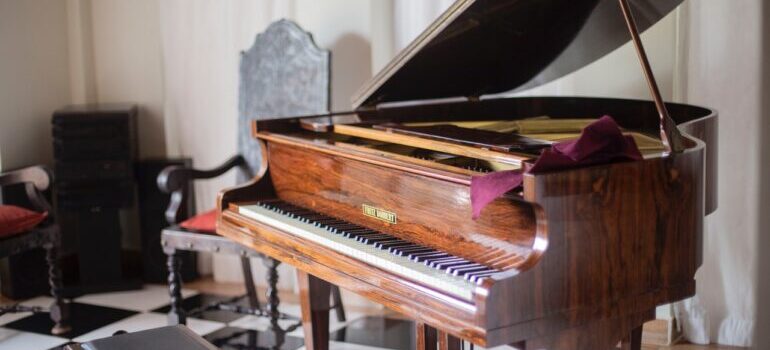 Why you should hire piano movers MD?
Pianos are probably one of the hardest items to move due to their size, sensitive mechanism, and unusual shape. During the relocation of a piano, you can encounter so many obstacles. You might need to get the piano down from the sixth floor without an elevator or to go through narrow doorways or hallways. Also, you need to focus on avoiding moving injuries during the relocation process. Therefore, by hiring piano Maryland movers, you won't have to put your piano in danger nor will you have to risk your health. Our piano movers MD will assist you through the entire process and give you all the necessary support. We will provide you with other moving services too, and some of them are:
apartment moving
commercial moving
storage service
With the help of our MD piano movers, your precious musical instrument will come safely to a new address. Our team of professionals will do everything to avoid hazards that may happen during the moving process.
Choose safe relocation with A2B Moving and Storage
With our team of piano movers MD professionals, you won't have to worry about any harm coming to your piano. If you pick A2B Moving and Storage, our team will be at your disposal, ready to provide you with the best moving experience. Contact us today, and the reliable and trustworthy movers will be by your side during your piano relocation.
Get in Touch
"*" indicates required fields