Moving to a new city is always a significant decision, especially when you have kids in tow. Alexandria, with its rich history and vibrant community, has a lot to offer to families with children. However, relocating with kids presents its own set of challenges, from finding the right school to settling into a kid-friendly neighborhood. If you are interested in moving to Alexandria with kids, there are a few things you should know. With the right set of information, your family can transition to a new hometown as stress-free as possible.  Read on and discover just what you need to make this relocation a success.
Alexandria's education system
Every parent who is moving to Alexandria with kids will be happy to know that this city takes education seriously. Did you know that the concept of foreign educational institutions in Alexandria dates back to the early 19th century? While the reference pertains to another Alexandria located in Egypt, it's fascinating to note that French missionaries began establishing charitable schools in that city, emphasizing the global significance of the name "Alexandria" in the realm of education. Today, parents have the privilege of choosing from a variety of schools that cater to different learning needs. That ensures that every child gets the best possible education.
Preparing kids for the actual move
Moving is anything but fun for children, as they leave behind familiar surroundings, friends, and routines. It's essential to prepare them mentally and emotionally for the transition. Here are some steps to consider:
Open communication. Discuss the move with your kids. Understand their concerns, answer their questions, and reassure them about the exciting opportunities that await in Alexandria.
Visit before the move. If possible, take a short trip to Alexandria before the actual move. Familiarize your kids with the new neighborhood, potential schools, and local attractions.
Choose the right moving company. While the focus is on preparing your kids, ensuring a smooth moving process is equally crucial. Opting for reliable offered by the best movers Alexandria VA locals trust will ensure your belongings are handled with care. That surely reduces one potential stressor from the move.
Maintain familiar routines. Once you've moved, try to keep some familiar routines. Whether it's a bedtime story or a weekend family outing, these routines will provide comfort to your kids in a new environment.
Don't forget the fact that the children are resilient. With the right preparation and support, they can adapt and thrive in their new home in Alexandria.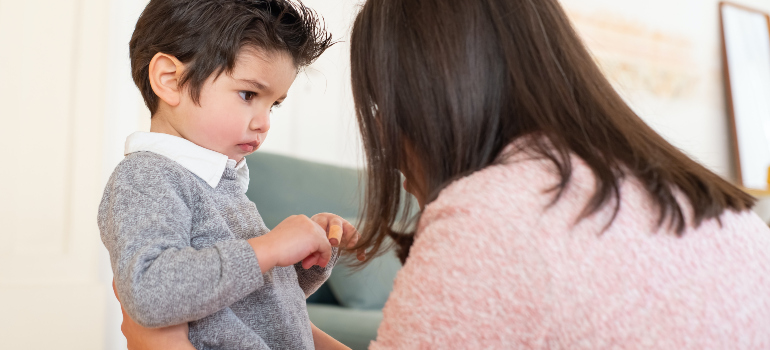 Find a family-friendly neighborhood in Alexandria
Choosing the right neighborhood is quite significant when moving with kids. Alexandria, being a part of the lively state of Virginia, offers numerous family-friendly neighborhoods that cater to various needs and preferences. When considering a neighborhood, you should look beyond just the aesthetics and delve into the community's fabric.
Safety should be a top priority. Research crime rates and speak to potential neighbors to get a feel for the community's safety. Proximity to parks, recreational areas, and other amenities can also play a significant role in your decision-making process. After all, having accessible outdoor spaces can be a boon for families with active kids.
Another factor to consider is the commute. Whether it's to work, school, or other essential places, ensuring that the daily travel is manageable can make a world of difference in your daily routine. This is where professional movers Virginia offers can assist. Take the opportunity to discuss this aspect of Alexandria while you work with them. They are the masters of roads and traffic jam hours. The pieces of advice they give you are hard to find anywhere else.
Engage in local community activities
One of the best ways to ease this transition anxiety all kids suffer from is by actively engaging in local community activities. By doing this you and your family will meet new people and make friends. But apart from that, it will help all of you understand the local culture and traditions. For example, participating in local events can be a great way to bond with your kids while also introducing them to their new community.
If the process of moving itself is holding you back from fully focusing on integrating into your new neighborhood, hire local movers Northern VA is home to. Their expertise in navigating the local landscape is so comprehensive it will give you the freedom you need.
Furthermore, enrolling your kids in local clubs, sports teams, or art classes can also be beneficial. Not only do they get to learn something new, but they also get to interact with other kids their age. In fact, that will make the process of making new friends easier.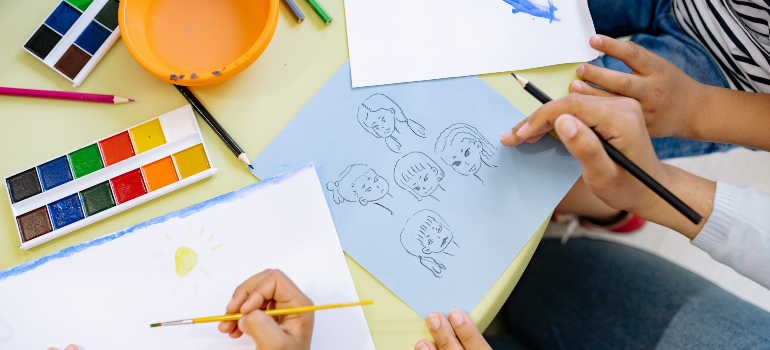 Explore Alexandria's rich history with kids
Alexandria, with its proximity to the nation's capital, has a lot to tell. Its cobblestone streets, historic buildings, and the very vibe of the city offer a unique blend of the past and the present. Introducing your kids to this rich heritage can be both educational and fun.
One way to delve into the city's history is by visiting some of its renowned museums and historical sites. These places also offer interactive exhibits that can engage kids of all ages. Whether it's learning about the city's role during the Civil War or exploring ancient artifacts, there's something for everyone. Here are a few historical sites and museums in Alexandria that you shouldn't miss:
The Library of Virginia
The Valentine Richmond History Center
Old Dominion Railway Museum
Another aspect to consider when planning your historical explorations is the logistics. Given Alexandria's location, it's not uncommon for residents to move between the city and the broader DC area. Reasons can be many, but mostly it's for work, education, and leisure. This is where A2B Moving and Storage recommends come into play. They can handle moves in this region so well that you can truly let go of all worries and visit multiple historical sites in a short period.
In essence, exploring Alexandria's history with your kids provides an opportunity to learn. Also, it helps in building a deeper connection with the city you now call home.
When moving to Alexandria with kids, don't forget to ensure the continuous healthcare
Relocating often brings up healthcare concerns. Fortunately, Alexandria is equipped with top-notch medical facilities. The city offers a variety of pediatricians, hospitals, and specialized clinics. Don't forget the importance of having a medical emergency plan in place, especially when moving with kids. Additionally, consider the logistics of transferring medical records from your previous healthcare providers. In essence, familiarizing yourself with the local medical landscape and planning will ensure your family's healthcare needs are always met.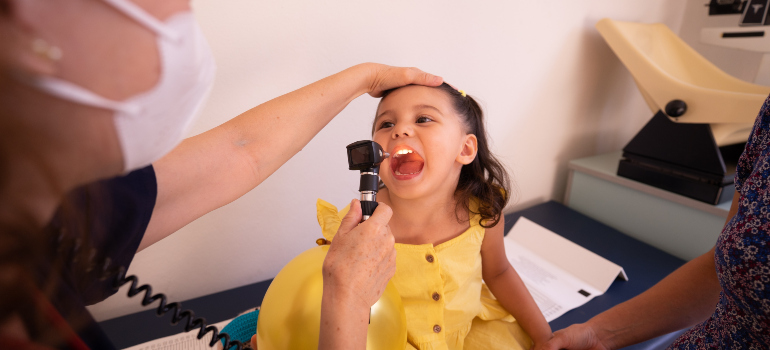 With a few correct moves, your relocation to Alexandria will be a breeze
Moving to Alexandria with kids can be a rewarding experience when approached with the right information and preparation. Families need to understand the education system, explore family-friendly neighborhoods, and engage in community activities. Only then can they seamlessly integrate into their new environment. After all, every move is an opportunity for growth, learning, and creating new memories. With these suggestions, your move to Alexandria will be a positive and enriching journey you'll gladly reminisce about in the future.