Deciding to relocate is never easy, especially when it means your lifestyle might have to change.  If you're considering moving from Sterling to Arlington, it is good to be well informed about what awaits you in your potential new home. Both of these cities have their unique charms and challenges. After comparing these two cities with a focus on various aspects of living, you can make an informed decision about your relocation.
The cost of living is a bit higher in Arlington
Unfortunately, the cost of living is a big factor when deciding about moving from Sterling to Arlington. Both of these cities offer unique lifestyles, but there are a few differences in their living costs:
Arlington tends to be more expensive than Sterling.
The median home cost in Arlington is notably higher, making it 31% more expensive than Sterling.
Expect to pay around 4.4% more in Arlington.
Interestingly, utilities in Arlington are slightly cheaper by 0.3%.
Although these numbers may deter you, don't forget that the higher cost of living usually means the place offers more in terms of lifestyle quality and opportunities. Factor that too in your decision-making process.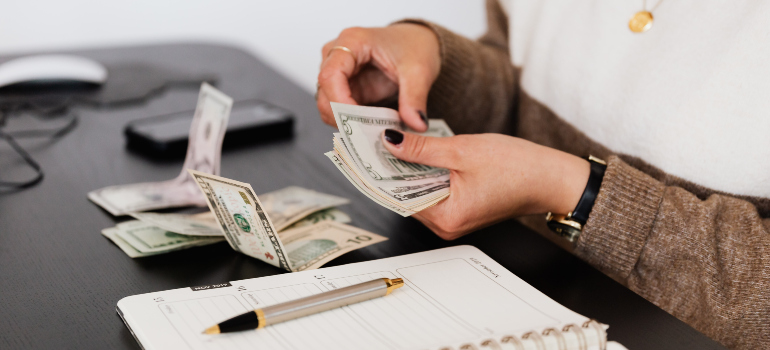 The choice of housing is vast in both cities
When considering a move, housing is often at the forefront of concerns. The choice of where to live can significantly impact one's quality of life and financial situation. In Sterling, the median home cost stands at $571,100. In contrast, Arlington boasts a higher median home cost of $750,500. However, it is located closer to major urban centers and it offers when it comes to amenities.
But it's not just about the cost. The process of moving itself can be a stressful affair. Whether you're selling your home in your old hometown and buying a new one or renting a new place, the logistics can be overwhelming. Luckily, this problem can easily be solved by hiring professionals. There are several reputable moving companies Arlington VA offers that can help streamline the process. With their help, your transition will be smooth and less nerve-wracking.
Furthermore, both cities offer a range of housing options, from single-family homes to apartments and townhouses. It's essential to research and perhaps even visit potential neighborhoods to get a feel for the community, amenities, and overall vibe. Whether you prioritize proximity to work, schools, parks, or entertainment, both of these cities have something to offer to cater to your preferences.
Transportation options are more diverse in Arlington
Transitioning from between these two cities involves not just a change in residence but also potentially a change in your daily commute. Whether you're traveling for work, school, or leisure, you'll need to have a clear idea about the transportation dynamics of your new city is crucial. Arlington offers a variety of transportation options. As opposed to Sterling, Arlington has a more diverse range of transportation options. That includes its own transit system (ART Bus) and connections to the broader D.C. metro system
However, before you can settle into your new commute routines, there's the immediate challenge of the move itself. If you're currently residing in Sterling and are looking for assistance with your relocation, there are several movers Sterling VA locals trust that can help make your move a breeze. These professionals are equipped to handle the logistics of moving, and you don't have to think about any of it.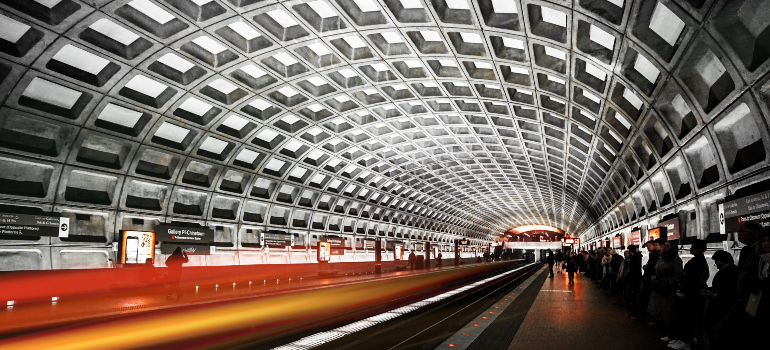 The utilities in your current hometown are more expensive than where you're moving
The smaller, everyday costs, such as utilities, can play a significant role in your monthly expenses. In comparing these two cities, you'll find that Arlington's utilities are slightly cheaper by 0.3% than Sterling's. This includes costs for electricity, gas, water, and other essential services.
Once your chosen local movers Northern VA  offers help you settle into your new home, it's essential to familiarize yourself with the local utility providers. Setting up services, understanding billing cycles, and being aware of any potential savings or discounts can help manage your monthly expenses better. It's also a good idea to be proactive about energy-saving measures. These can lead to significant savings over time.
Food and groceries are more expensive than in Sterling but the dining scene is fantastic
The culinary landscape and grocery options can significantly vary when moving from one city to another. In Arlington, you'll find that food and groceries are 4.4% more expensive compared to Sterling. This difference can be attributed to the diverse range of eateries. This city is home to some great upscale restaurants and local cafes due to its proximity to the nation's capital.
Those who have chosen to settle in Arlington say they have found a favorite restaurant within days after A2B Moving and Storage has relocated them. They claim that eating in this city is worth the extra buck.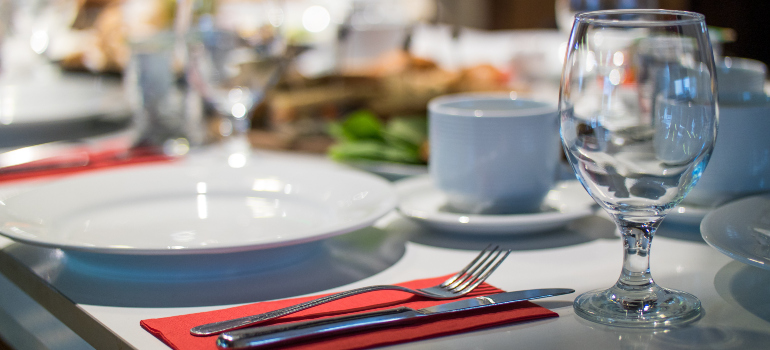 Healthcare is similar in both cities
Healthcare is one of the top priorities for anyone, especially when relocating. Both of these cities offer a range of healthcare facilities, but there are nuances to be aware of:
Health-related expenses are approximately 1.4% less in Arlington compared to Sterling.
Sterling boasts facilities like Inova Loudoun Hospital and several clinics.
Arlington offers comprehensive health services, including the Arlington Free Clinic and Inova Primary Care locations.
Both cities provide specialty care options, ensuring residents have access to comprehensive medical services.
Is moving from Sterling to Arlington a good idea? It's up to you!
Moving from Sterling to Arlington presents many changes, from the cost of living to the nuances of daily life. While Arlington might be pricier in certain aspects, it also offers its own set of advantages that might appeal to many. On the other hand, Sterling has its charm and might be more suitable for those looking for a different pace of life. Ultimately, the decision to move should be based on individual preferences, needs, and priorities. With these valuable insights, you can weigh the pros and cons and make the best choice for your future. Safe travels and happy settling!