Preparing for the move is never easy. There are just too many tasks to do no matter if you are moving a few blocks away or across the state. So, if you are questioning should you hire professionals when moving in the DC area or not, here are some tips to help you decide.
Should you hire professionals when moving in the DC area
Many people avoid hiring moving companies thinking that they will save up money. But, you can end up spending more. When you are preparing for the move, you should gather appropriate tools, packing supplies, and you need to have certain skills to prepare your belongings for the relocation. Also, you need to find a moving truck, a storage unit, etc. If you hire professionals, you can skip this. Here are some of the reasons why you should contact professional movers:
you can save your time if you hire professionals when moving in the DC area
they will do all the packing, unpacking, heavy lifting
reliability you will get insurance, storage units, relocation services
efficiency – professionals are trained and will do all the work quickly
peace of mind – professional movers will handle all the tasks and you will not have to worry
budget – there are still ways to hire movers without spending a fortune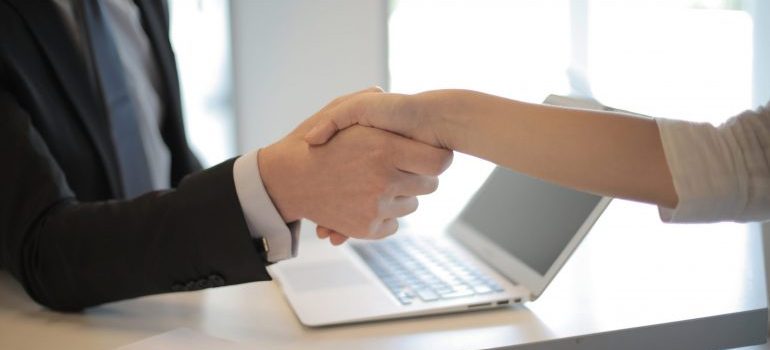 By hiring professional movers you will save yourself a lot of trouble. You will not have to search for the packing materials, carry heavy boxes, drive a moving truck and relocate your items, etc…By having professionals at your side, you will not have to worry about any of these tasks. They will handle all of them.
Affordability
As already mentioned, budget is one of the main reasons why people avoid hiring moving companies. In fact, it really can be cost-effective to hire professional movers. There are a lot of expenses to take into account when moving on your own, and there are often hidden costs. But if you hire professionals and you take full-service relocation, they can give a better price. You can contact a moving company and ask for a free estimate. Then you can decide whether to hire it or not. You do not have to hire the first company you find. Do the research, contact several moving companies, and choose the one that suits your budget and your needs.
It can help to do the maths before you start with moving preparations. Put on paper all the possible expenses and how much will it cost if you do it alone, then contact several movers to check their rates. Be aware that you will spend more than needed if you do not have experience in estimating how much packing supplies you will be needing. Then, if you rent a too small moving truck you will have to go back and forth to your old and new home, and that can be very expensive, especially if you are moving across the state. Moving is a big deal so be well prepared.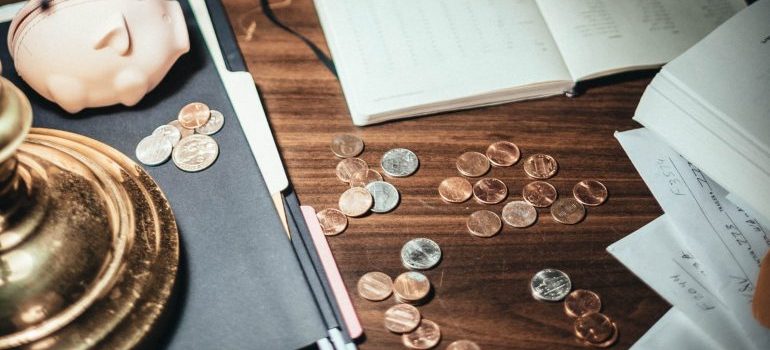 Efficiency – reasons to hire professionals when moving in the DC area
If you do not have the right equipment and skills to conduct a move, it can be a complete disaster. Your items can end up damaged, broken, lost, etc. If you let professionals conduct your move they will do it a lot faster. Reliable movers are well-trained, they have a lot of experience in moving and the right equipment. They can pack and unpack your belongings, disassemble and reassemble, load and unload a moving truck, and relocate safely your belonging. You will not have to search for the moving truck and risk choosing the wrong one. Reliable movers will already have the appropriate vehicle.
If you have too many items and not enough place to store them, you can rely on your movers too. A reliable moving company will be able to offer you storage services. So, if you do not know what to do with certain items, you should rent a storage unit. Just make sure, that the unit is well-secured and climate-controlled.
Safety
This is also one of the reasons to hire professionals. As the word tells it itself, professionals are professionals that are well prepared for all kinds of move. They are skilled to pack any item and safely transport it. In case you decide to hire a moving company, they can offer you insurance, so you will feel more peaceful knowing that your belongings are in good hands but also that if anything happens your insurance will cover the damage. Depending on your agreement of some of your items get lost, stolen, or damaged your item will be repaired, replaced, or your money will be returned.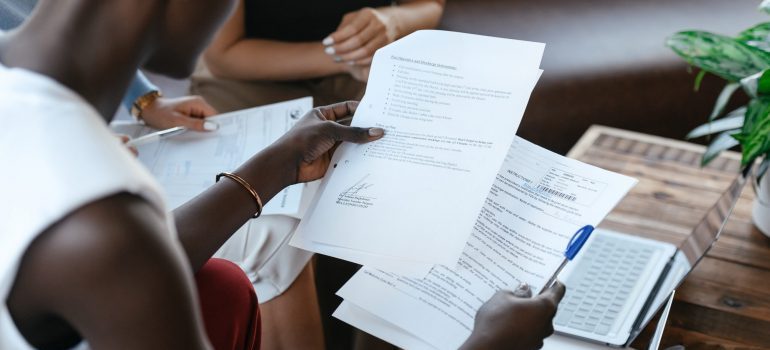 If you hire professionals when moving in the DC area, it will save you time
Preparing for the move is really exhausting and takes a lot of time, especially packing all your belongings. This is why you should find reliable movers to help you. You will have much more time for gathering all important documents, find a new home, and do some other tasks you need to do yourself. 
One of the things you should absolutely do is to declutter your home, actually, you need to decide what will you pack or not. First, you should do this to cut your expenses. The less stuff you have to pack the less money you will spend on packing supplies and on packing services. Also, you won't be needing a big moving truck. So, prepare well and hire a trustworthy moving company and you will have a stress-free relocation.
These are some of the reasons to hire professionals when moving in the DC area. Make your move a joyful experience and let professionals do what they do best. One of the ways to cut your expenses is to move offseason, if you can choose, and to contact your movers much earlier. This will affect the price. Whatever you decide, good luck!