It is in every person's best interest to move to a more convenient place once they reach retirement. The best cities for seniors to move to are the ones with well-developed public transport and top-quality healthcare. Washington DC is an urban area with good overall walkability. This makes it excellent for getting around easily. These are one of the main reasons why seniors are moving to DC. There are also many available options regarding senior homes in the area. Retirement-friendly tax policies here are also very convenient for seniors. These are all very attractive options for seniors and the very reason why they tend to move here. Overall, Washington DC is an excellent place for seniors looking to spend a happy retirement somewhere. And, we are here to tell you all about it. In this article, we will cover the top 4 reasons why seniors are hiring movers DC area and moving to DC.  Let's dig in.
Reasons why seniors are moving to DC: The Top 4
Out of the many reasons why seniors tend to move here, there are four that really stand out. These include:
Access to top-notch healthcare
Great walkability and public transportation
Retirement-friendly tax policies
Activities for seniors
Basically, everything about DC is senior-friendly. There is plenty to do in your free time. Also, as you have already seen, there are many other advantages to being a senior in Washington DC. So, see what they are all about in the article below.
Excellent healthcare system
Both locals and tourists to Washington, D.C., may access a healthcare system that offers high-quality medical treatment. Several good hospitals and medical facilities can be found in the city. Also, there is big a great range of primary care doctors, specialists, and outpatient clinics. Also, Washington, D.C., is devoted to providing healthcare to all citizens. And it does so no matter their financial situation. Medicaid, the DC Healthcare Alliance, and the DC Healthy Families program are just a few of the healthcare resources the city provides for low-income citizens.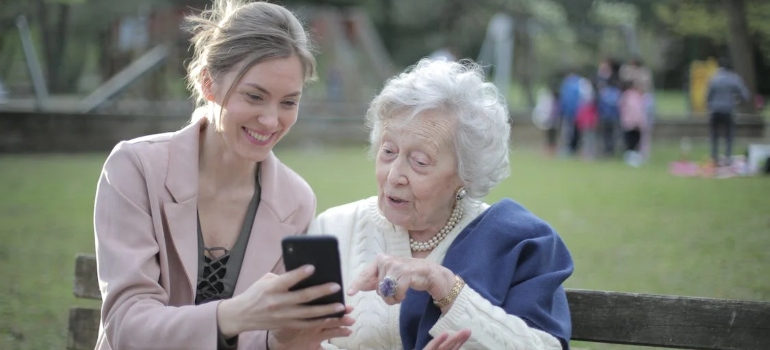 The National Institutes of Health and Georgetown University School of Medicine are only two of the notable research facilities and medical schools located in Washington, DC. Some of the best brains in healthcare are drawn to these institutions. A good healthcare system such as this one is beneficial to all people, let alone seniors. If you value good healthcare, and you want to lead a happy and healthy life, don't hesitate to contact the interstate movers DC and begin your move today.
Getting around is very easy
Both locals and tourists can use the enormous public transit network in DC. The Washington Metro is a fast transport system that services the District of Columbia. As well as a number of nearby suburbs in Maryland and Virginia. People also refer to it as the Metrorail. There are six color-coded lines in the system. These allow access to many famous places like Georgetown, the Smithsonian museums, and the National Mall. On weekdays, the Metro is open from early morning until midnight, and on weekends, it is open until three in the morning. This means that you will get a chance to freely roam DC almost 24/7.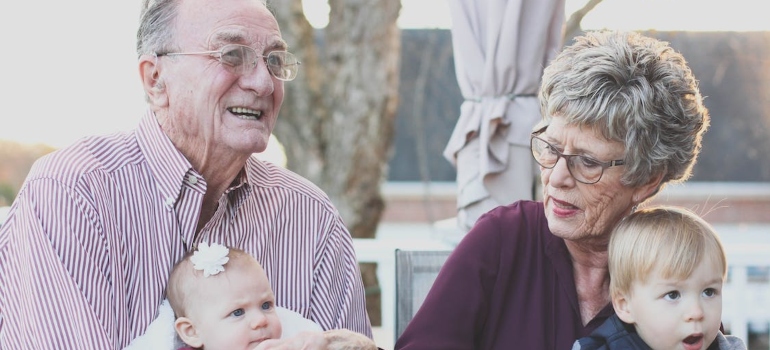 A local bus service called the DC Circulator runs six different routes all around the city. You can quickly recognize the buses thanks to their striking red and yellow exterior. The city also offers a number of other transportation options, such as taxis, and bike-sharing programs. Generally, Washington, D.C.'s public transit system is effective and practical. This makes it simple for both tourists and locals to navigate the city. The DC apartment movers especially recommend moving here to seniors looking for convenient ways of getting around in their area.
Senior-friendly tax policies
There are plenty of convenient tax options for seniors living in the DC area. Benefits from Social Security are not subject to tax in Washington, DC, which can be a big advantage for seniors who depend on it. A retirement income exclusion of up to $5,000 per year may be available to seniors who are 65 years of age or older. You can find more information on similar conveniences on DC's government official website. There are many more fitting options depending on your current position.
Residents of Washington, DC, are eligible for an annual tax credit. It can go up to $500 when they are buying long-term care insurance. Washington DC's tax laws can help seniors stretch their retirement income further and lower the cost of living in the city. You can, however, find out how these regulations might apply to your particular situation. The DC piano movers suggest speaking with a tax expert or financial adviser.
Socializing and entertainment options for seniors in Washington DC
Many museums and galleries in the Washington, DC, area give elderly citizens discounted or free entrance. The Smithsonian museums are especially famous. They feature a variety of historical, artistic, and cultural displays. Many theaters and venues provide seniors with cut admission prices. The Kennedy Center for the Performing Arts is a famous venue that presents performances like opera, ballet, and drama.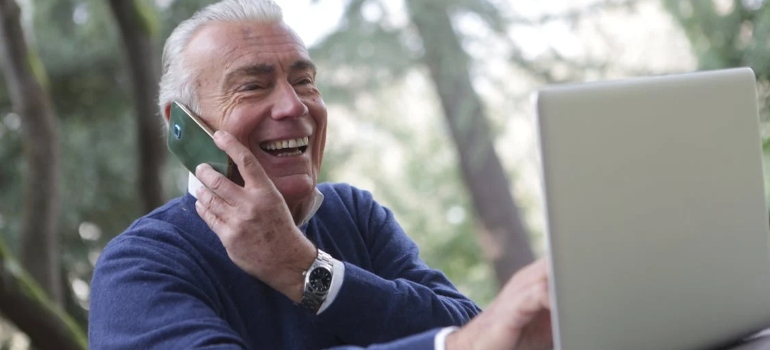 The National Mall and Rock Creek parks are just two of the many parks and open areas in the DC metro region. These areas give older citizens a chance to spend time outside. Or, to partake in outdoor pursuits like birdwatching, hiking, and strolling. DC is home to a large number of organizations that focus on seniors and senior activities. These organizations often host social gatherings. As a senior living in DC, your everyday life is sure to be fun. These were the 4 top reasons why seniors are moving to DC. Thank you for reading the article. Happy moving!