Apartment Movers Washington DC

GET YOUR FREE ESTIMATE
"*" indicates required fields
If you are looking to move in or out of Washington DC, then you are probably looking for a reliable moving company. Fortunately, you can find moving companies Washington DC that are trustworthy and professional. However, one that stands out among the rest is A2B Moving and Storage! If you choose us to your ally during relocation adventure we assure you that we will meet all your moving needs and even exceed them. With apartment movers in Washington DC by your side, an efficient, affordable, and professional move is guaranteed. Contact us today, ask for a free moving quote and book your move.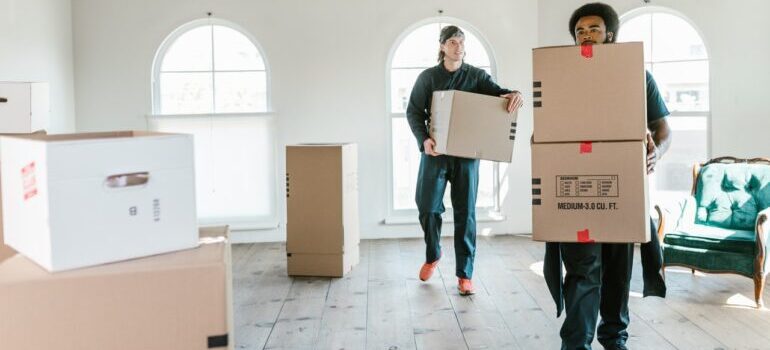 A2B Moving and Storage will carefully plan your move
Due to the fact that each relocation has its challenges, the thorough planning of each move is the most important part. Therefore, our movers DC area are here to plan your move in detail. Our team of professionals will closely listen to all your moving needs, and we will together make a moving plan that suits only you. Apartment relocation is the most common moving service in Washington. However, we are offering you  a wide range of moving services, so you can choose the one you want:
No matter which service you pick our apartment movers Washington DC will work side by side with you, giving you their complete attention and devotion.
Apartment movers Washington DC are just one call away
If you want a safe and efficient relocation, rely on the vast experience of our apartment movers Washington DC. Contact A2B Moving and Storage and hire the best of the best to handle your upcoming apartment relocation. Make a smart choice and book your move today.
Get in Touch
"*" indicates required fields