Are you planning to relocate your business? If so, you're probably experiencing a variety of emotions, ranging from excitement to anxiety. While relocating an office can be daunting, it doesn't have to be overwhelming. A2B Moving and Storage has some tips for relocating your office quick and efficient. By following them, you can make the process quick and efficient.
It is important to make a plan before the relocation
Moving your office to a new location can be a challenging and time-consuming process. However, there are a few things you can do to make the move quick and efficient. First, start by creating a detailed plan. Make a list of everything that needs to be moved, and assign each item to a specific team or individual. Decide what needs to be moved, where it needs to go, and how you're going to get it there.
Create a floor plan
When you're planning to relocate your office, one of the most important things to do is create a floor plan for the new space. This will help you determine how to best use the available space and make sure that everything fits comfortably. There are a few things to keep in mind when creating your floor plan. First, consider how you intend to use the space. Do you need a reception area? Private offices? Conference rooms?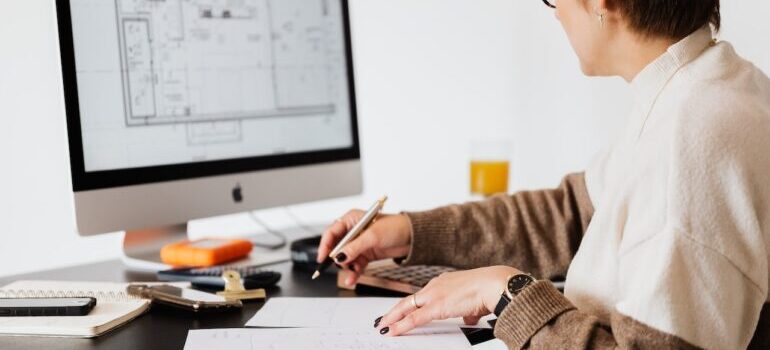 Make a list of all the things you'll need to include, then start planning where they'll go. It's also important to consider traffic flow and accessibility. You'll want to make sure that people can move around easily and that there aren't any potential tripping hazards. Once you have a rough idea of what you need, it's time to start measuring and sketching out your floor plan. If you're not sure where to start, there are plenty of online templates and apps that can help. With a little planning, you can create a floor plan that will make your office relocation a breeze. And your furniture movers Washington DC will know exactly where to put the things.
Find a reliable moving company when relocating your office quick and efficient
Moving your office can be a quick and efficient process if you find reliable commercial movers DC. The first step is to contact a few different companies and request quotes. Be sure to ask about their experience with office moves, as well as any additional services they may offer. Once you have a few quotes, you can compare prices and services to find the company that best fits your needs. Once you have chosen a company, be sure to schedule a time for them to come and do a walk-through of your office space. This will allow them to get an accurate estimate of the time and resources required for the move. With a bit of planning and research, finding a reliable moving company can help make your office relocation quick and efficient.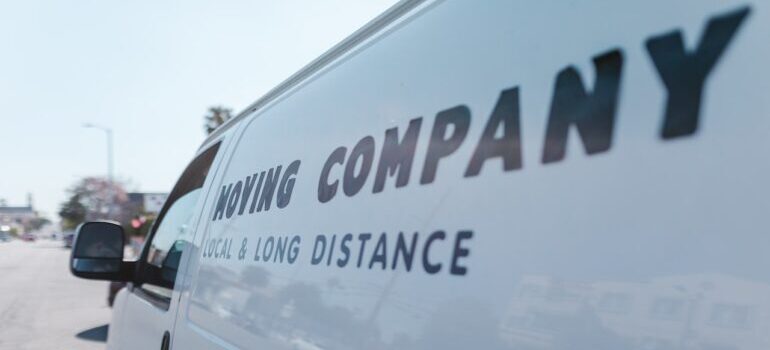 Gather all of the necessary materials and supplies before beginning the move
Before you start packing up your office for a move, it's important to gather all of the necessary materials and supplies. This way, you can ensure that everything is packed up safely and securely. Boxes, packing tape, bubble wrap, and labels are all essential for a smooth move. You'll also need to put together a list of all of the items that need to be moved so that nothing gets left behind. With careful planning and preparation, you can make sure that your office relocation goes off without a hitch.
Get rid of everything you don't need to make relocating your office quick and efficient
When you're moving your office to a new location, it's a good opportunity to declutter and get rid of any unnecessary items. This will lighten the load and give you a chance to start fresh in the new space. Get rid of old, or unused furniture and equipment that's taking up space. Sell or donate items that are in good condition but that you no longer need. And dispose of anything that's broken or damaged beyond repair. This will not only make the move easier, but it will also create a more efficient and organized work environment in your new office.
Start packing on time
When it comes time to relocate the office, it's important to start packing on time. This may seem like a daunting task, but there are a few simple tips that can help make the process go smoothly. Create and stick to a packing schedule first. This will assist you in staying on track and avoiding becoming overwhelmed. Start packing up non-essential items ahead of time. This will help to free up space and make the actual move easier. Next, label all boxes clearly with the contents and destination room. This will save time and frustration when it comes time to unpack at the new location. Finally, pack a box of essential items that can be used during the transition period. This may include items like toilet paper, pens, and paper clips. By following these simple tips, you can ensure a smooth and successful office relocation.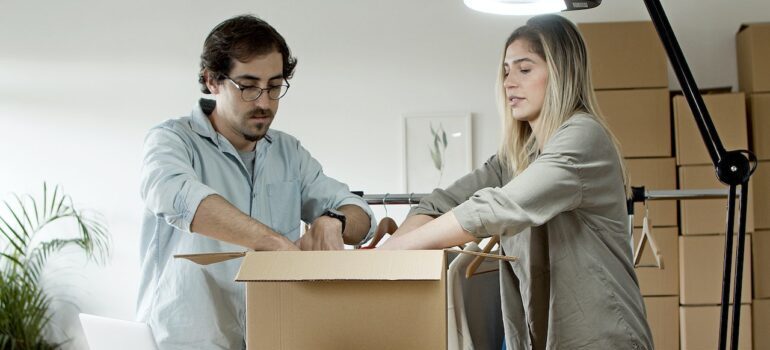 Notify your customers and clients of the move in advance
When you're relocating your office, it's important to give your customers and clients plenty of notice. This way, they can update their records and adjust their schedules accordingly. If possible, try to give at least a month's notice. This will give people time to plan for the change and minimize the disruptions to their business. Also, be sure to clearly communicate the new address and contact information. Include this information in all future correspondence, and update your website and social media accounts as well. You can help ensure a smooth transition for everyone involved by following these simple steps.
Final tips to make relocating your office quick and efficient
Moving an office can be daunting, and we're here to help make the process as quick and efficient as possible. Here are some tips to keep in mind when relocating your office:
 Make a list of everything that you need to move, including furniture, equipment, and supplies.
 Donate or sell any items that you no longer need.
Pack up essential items such as computers and phones in sturdy boxes labeled with your new address.
Hire a professional moving company to do the heavy lifting for you.
Get storage services for the things you won't be needing soon
Update your website and social media accounts with your new contact information.
By following these tips you will make relocating your office quick and efficient. A2B Moving and Storage is here to help every step of the way, so don't hesitate to give us a call. We'll be happy to provide you with a free quote.