Washington DC, the capital of the USA, is generally known as being quite expensive. The housing costs are higher than the national average, but DC still draws us in. After all, there is a wide array of entertainment options as well as fine dining and shopping. But, that doesn't mean that every single part of DC is too expensive! That's why we at A2B Moving and Storage DC, as one of the best moving companies DC area decided to share some budget-friendly options for your move! Let's go over some of the more affordable, yet still gorgeous top places to live in the DC area.
Falls Church
The city of Falls Church is a unique community with a wide history. Apart from its close proximity to Washington DC and all the amenities over there, Falls Church has a lot to offer on its own. This suburb has around 14000 residents making it a quiet, close-knit community. It offers a lot of restaurants and shops that perfectly reflect the city's diversity. With the right movers Falls Church VA, your relocation to this amazing, yet affordable community will be seamless.
Falls Church is always waiting for more people to join and actively participate in their community! So, if this is something that interests you, feel free to get a moving quote immediately.
Capitol Hill
The Capitol Hill neighborhood is the oldest residential community located in Southeast DC. If you're someone who works for the government, Capitol Hill might be ideally located. At first glance, this neighborhood seems like it might be too expensive and even luxurious. But, the key is to really do your research and to not give up. There are many affordable housing options hidden among the luxurious ones. If you're interested in a very good location in DC, it is worth it to put the effort in and find the perfect apartment.
Additionally, Capitol Hill offers amazing nightlife and entertainment. Everything will be very close to you, no matter if you go by car or commute using the public transit. If you factor in the accessibility of everything in Capitol Hill, you will likely agree that it's worth it. You might need to pay a bit more than elsewhere, but the amenities are well worth it.
Arlington
Next on our list of top places to live in the DC area in Arlington, VA. Right across the Potomac River, you can find the lovely Arlington. Arlington offers diverse and many job opportunities and a lot of things to see and do. It's a good location for basically everyone, from seniors to kids. Also, your trusted movers Arlington VA can always give you some tips on how to integrate into the Arlington community.
Arlington has a crime rate that is 61% lower than the national average. There is a lot of green space where you and your friends and family can enjoy outdoor activities. Among all of the restaurants and bars, you are bound to never feel bored. This city is perfect for young professionals, young families, and retirees. And due to its proximity to the capital of the US, some of the largest employers are located right in Arlington.
Mt. Pleasant
Mt. Pleasant is a quiet and safe neighborhood in DC that is a perfect fit for anyone looking to rent. It has a very laidback atmosphere while also being vibrant and diverse. It's the perfect place for all of those who enjoy a bit of adventure in their everyday lives. Mt. Pleasant is located just north of the popular Adams Morgan neighborhood, and it offers a great amount of nature, parks, and outdoor space. Additionally, it is located just next to the Smithsonian National Zoo, so you will always be able to visit with easy access.
When it comes to renting, Mt. Pleasant offers a better value for your dollar. You can rent a bigger property with less money, so if apartment space is something that's been stressing you out, you can take a breath of relief. Not only will you be able to enjoy the beauty of Mt. Pleasant, but you can do it on a smaller budget.
Gaithersburg, MD
Gaithersburg is one of the largest cities in Maryland and is an astounding 4-minute drive away from Washington DC. You can expect a very diverse population living in this city and a variety of places to rent at a much lower rate than in DC including houses and apartments. In Gaithersburg, you will be able to see the city's heritage and history if you visit the recently refurbished Olde Towne. Olde Towne also offers a residential and commercial district where you will fit into the accepting community very easily.
The businesses in Gaithersburg range from famous technological companies, all the way to family-owned restaurants and small businesses. As soon as your chosen movers Gaithersburg MD leave you at the doorstep of your new home, you can go and enjoy a wide variety of activities. You can choose between a skate park, miniature golf course, and indoor and outdoor aquatic facilities. People of all ages enjoy an incredible quality of life in Gaithersburg because of the award-winning recreational and cultural enrichment programs.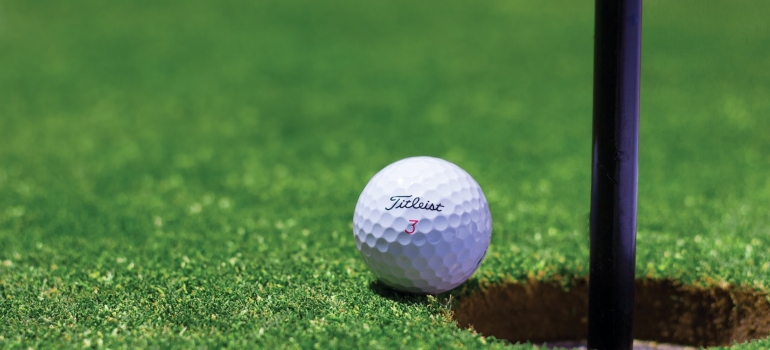 Brookland
Brookland is an up-and-coming neighborhood in Washington DC. Just 100 years ago, it was still all farmland and the main happening was agricultural growth. Nowadays though, Brookland is a neighborhood that's partially going through urbanization but is still quiet, secluded, and, best of all, full of nature. For those seeking a bit of modernity, there is a huge development called Monroe Street Market. It is an apartment complex and community that has various amenities available on the ground floor. Additionally, there is a farmer's market located on the grounds, as well as various art studios.
Brookland also houses the Catholic University of America, as well as Trinity College. Even though these institutions attract students searching for higher education, Brookland is not known as a college town. It might seem like an "in" location, but it is much more tranquil.
We hope you check out our top places to live in the DC area on a smaller budget!