Long Distance Movers Virginia

GET YOUR FREE ESTIMATE
"*" indicates required fields
A new, amazing opportunity presented itself to you. Maybe it's that awesome job you've hoped for quite some time. You finally found your dream home. Or, perhaps, you longed for a change of scenery and, now, the time has come to do something about it. But, then, you remember everything moving implies. Hours you'll have to spend planning. A schedule filled to the brim. Tedious chores that will leave you drained of energy and will to live. Fortunately, none of it will matter if you have A2B Moving and Storage by your side. As one of the best long distance moving companies Northern VA has, we are ready to make your move smooth sailing from start to finish. Contact us today and even the longest of long-distance moves will be simple and enjoyable.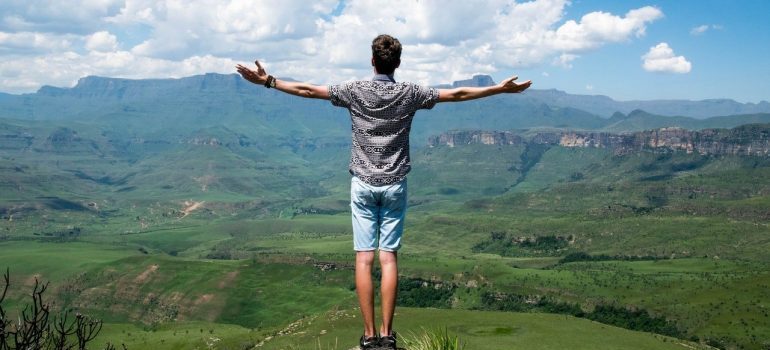 We're a company with a history of quality
A2B Moving and Storage has been on the Virginia moving scene for well over two decades. We've handled more than ten thousand successful relocations, each unique in its own right. And, yet, they all had one thing in common: they were stress-free. The people our Virginia long distance movers helped transition went through relocation with a smile and free of worries. Simply because they knew they can count on us to have their backs through thick and thin. And now, we're ready to do it all again – for you. When you enlist our help, you can count on:
Trained and dedicated movers who stop at nothing to see your relocation through;
Ample experience that we share freely. Thus, providing an oasis of certainty in turbulent moving times;
Supportive staff that will make sure none of your questions goes unanswered;
Knowledgeable drivers and appropriate vehicles to deliver your cargo. All without delays and in the same state they were before moving;
A combination of modern equipment and proven methods that ensure the safety of your belongings.
Therefore, with us, you're gaining more than just extra hands. You're getting a well-versed team, ready to provide the guidance and support necessary to go through the move without difficulties.
Combination of affordability and quality is the main trait of our services
People often struggle with the financial side of moving. This comes as no surprise. Moving can be an expensive undertaking. Thus, people think they have only two options when it comes to moving:
Hire a cheap company and risk scams, the safety of their belongings, and flow of their move in general or;
Pay an exorbitant amount to hire reputable movers, and annul said risks.
Needless to say, neither of the above options is optimal. However, there is a third option. And that is – to get both. As one of the North VA moving companies aiming to provide the best possible moving experience, we built our services to be a perfect mix of both affordability and quality. That way, you can count on seamless relocation, without worrying how you'll survive after it's done.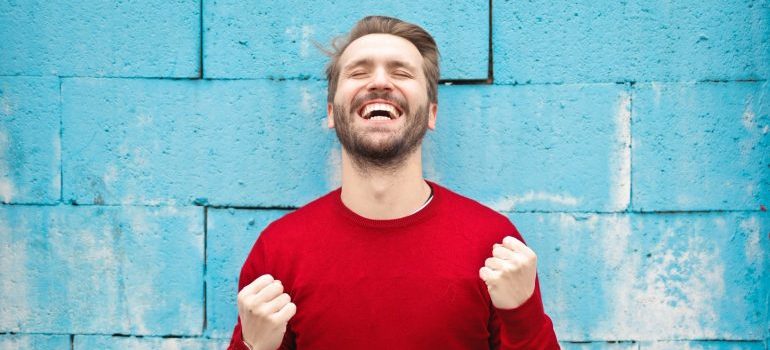 We're ready to go an extra mile
Different types of relocations require a different approach. Local relocations, for instance, vastly differ from long distance ones. So, we split our services into easy-to-understand categories, so you never have to pay for more than necessary:
However, as we already mentioned, each relocation presents a unique set of challenges. To ensure our services will fit any situation, we made them flexible and train our teams to be the same way. So, you'll not only have a reliable way to move, but you'll have a moving solution suitable to your specific needs.
We'll help you overcome any distance
Distance directly impacts the difficulty of the relocation. As it increases, the complexity of moving tasks does, too. It requires better organization. More planning. Safer packing. Or, in other words: more time, energy, and nerves. And, let's face it, in an endeavor as difficult as long-distance moving, no one wants to waste any of those.
And, now, you don't have to. Because now, you can have some of the best long distance movers Virginia offers ready to help you. Our movers have ample experience and skills needed to take care of every aspect of your relocation:
Planning your move to the smallest detail;
Organizing steady workflow to minimize downtime;
Taking care of logistics;
Handling heavy lifting using specialized equipment;
Choosing the best routes to deliver your belongings without unnecessary delays;
Providing information, guidance, and support from start to finish.
So, you don't have to waste your time and energy. No more sleepless nights, worrying about the safety of your belongings. All of that goes away when you have one of the best Northern VA long distance moving companies by your side.
Leaving Virginia or the US altogether? Do it with ease!
Long distance relocations do fall under the category of more difficult ones. Yet, challenges they carry pale in comparison to interstate and, especially, international moves. In these cases, impeccable planning and organization are a must. However, these types of moves demand extensive knowledge of rules and regulations, too. Familiarizing yourself with all of them would take ages. But, when you're moving, time is the only resource you simply cannot afford to waste. And – you don't have to. You can let our specialists take care of everything for you. Aside from exceptional moving solutions in Virginia, our experts deal in:
Each one of them has vast knowledge and experience of these, most taxing, types of relocations. Their skills let them plan in advance and prevent problems before they occur. Thus, they provide a seamless transition, regardless of distance.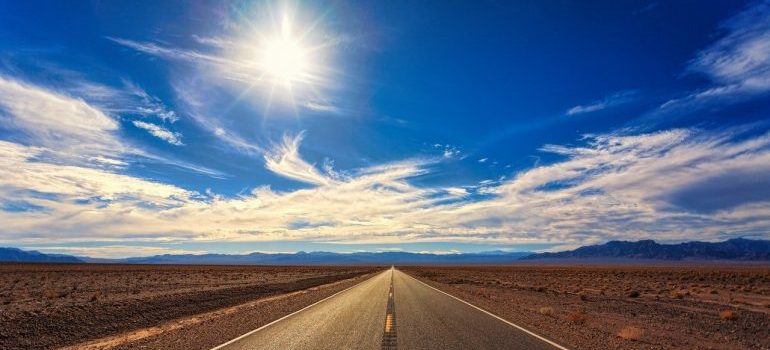 Enjoy strainless relocation with one of the best long distance moving companies Northern VA has
For A2B Moving and Storage, providing stress-free relocation isn't optional. It is imperative. We are one of the northern VA long distance moving companies that value our customers' needs and well-being above everything. So don't hesitate to give us a call for your next relocation. Our dedicated personnel is ready to fight the odds to bring you the move free of stress and tribulations.
Get in Touch
"*" indicates required fields