If you are searching for a city to pursue your career, look no further because you found it. Washington DC is the nation's capital and the home of the biggest federal government agencies. This means that there are countless career options in the government sector alone. Also, you will find that there are many networking opportunities. They make it easier for you to develop your career. You will also be heavily influenced by diverse perspectives while living here, which will further help you broaden your horizons. Another thing worth mentioning is the city's positive orientation towards professional development. Living here is all about boosting your career and finding your spot in the sun. There are many more reasons why relocating to Washington DC can boost your career. The interstate movers DC present you with the top 5 most influential ones that will help you get a better insight into the DC's career development options. Read all about it in the article below.
How can relocating to Washington DC can boost your career?
As we mentioned previously, Washington DC is one of the best cities to move to if you are trying to boost your career. Whether you are looking for a job, or for advancement in your career, there are options available. Now, without further ado, let's see what are the 5 reasons why you should hire movers dc and move here to boost your career.
1. Access to top employers
Some of the top employers in fields including politics, government, law, and finance are based in Washington DC. You can get access to top employers in these sectors by moving to Washington DC. Additionally, you might be able to find a job there with competitive pay and room for career progress.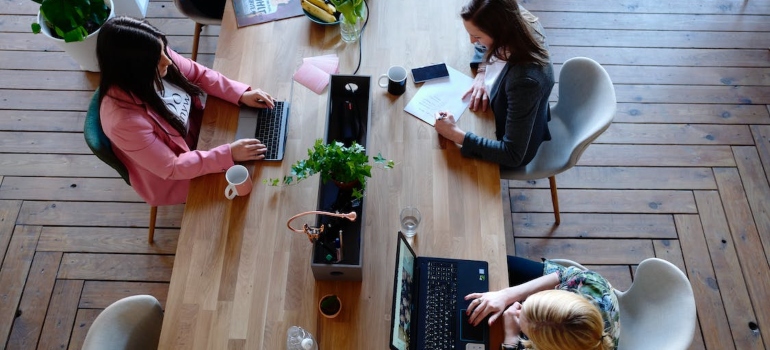 The World Bank, Freddie Mac, and several other financial services firms have their headquarters in Washington DC. These offer are many workplaces in risk management, accounting, and finance. There are several charitable and advocacy groups situated here, such as:
The American Red Cross
The National Wildlife Federation,
The Sierra Club
You can find a job in fundraising, and policy lobbying in these organizations. In addition to this, several of the most renowned legal firms in the world, including Skadden, Arps, Slate, Meagher & Flom, and Hogan Lovells, operate within DC. Thousands of attorneys, paralegals, and support personnel work for these firms.
2. Exposure to government and policy
Moving to Washington DC, the nation's capital, can give you great exposure to these fields as it is the hub of government and policy. Thousands of federal agencies operate inside its borders. So, the federal government is the city's main employer. Also, if your career is already based in this area, consider hiring commercial movers DC to help you start your career-boosting here in DC.
Furthermore, there are many institutions and think tanks in Washington DC that provide programs on politics and administration. By taking part in these educational activities, you are able to broaden your knowledge and abilities in these fields. On top of that, there are many career options in government and policy-related disciplines in Washington DC. Some of these are policy analysts, lobbyists, and public relations specialists. You can also develop a career in these fields and gain a lot of experience.
3. Networking opportunities
In any city, networking can be a strong tool for advancing your career. Nevertheless, networking is especially important in Washington DC since it plays a major role in daily professional life. This way, you can broaden your professional network. And, you can possibly meet people who might give you employment leads. Or, even better, you can even encounter future business chances by going to networking events. So, try doing this, since it is the best way to develop relationships with other pros in your domain.
In Washington DC, many industries have their own conferences, trade exhibits, and other events. These might offer chances to network with people in your field and discover new trends. Moreover, you can locate possible partners or colleagues for the next initiatives via networking as well. Besides, when you are working with others who have complementary abilities, you are able to do more.
4. Cultural and educational opportunities
Another great thing about pursuing your career in Washington DC is the endless room for improving your education. Georgetown University, George Washington University, and American University are just a few of the esteemed schools with campuses in the city. A variety of educational options are available in these schools. In the same way, you can attend a number of professional development courses.
There is also room for personal improvement through cultural exchange. You can find many ways to interact and share cultural experiences in Washington DC and meet new people. There are several methods to understand and appreciate the various cultures that make up the fabric of the city. These include taking part in community activities, international cultural events, and language exchange programs.
5. Relocating to Washington DC can boost your career if you are a skilled pro
Professionals with a variety of skills can find a wide range of possibilities in Washington DC. It is an appealing location for people looking for a challenging and fulfilling career. This is mostly due to the strong need for experts in government agencies, think tanks, non-profit organizations, and the private sector.
You can already see why relocating to Washington DC can boost your career. Hence, there is no reason why you would not hire movers DC area and relocate here to boost your career. There are few places that offer as much of career options as Washington DC does. Thank you for reading the article.