Even if you are relocating locally, there are many things that you should organize and plan. Hiring movers that you will be able to entrust your belongings is one of those. There are many moving companies in the DC area, so it is difficult to find the one that will fit your needs and budget. It is important to do good research before you settle for one. To find a reliable moving company such as A2B Moving and Storage it is important to get as much information as possible. This way your moving day will go smoothly and without any surprises. Here are 10 questions to ask your DC movers before your local move.
Is the company licensed?
The first question that you should ask your local movers DC is whether the company is licensed or not. Ask to provide you with the license number issued by Federal Motor Carrier Safety Administration (FMCSA). You can check that number online and make sure that you are hiring a reliable company. Make sure that the company that will handle your relocation follows the regulations. That way you will ensure safe transportation of your belongings.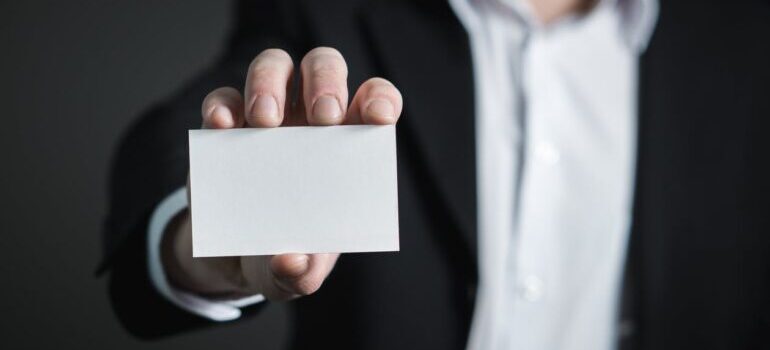 Does the company provide insurance?
Whether you are moving locally or using long distance mover DC it is important to get your items covered. Ask your movers if they provide insurance and what types of coverage they can offer to you. It is crucial to have insurance in case of any unexpected events during your move day. Bear in mind that some companies offer full coverage in case of breakage, while others offer to refund only a certain percentage. Talk with your DC movers before your local move to find out what is the best solution for you.
Ask your DC movers before your local move to give you a binding estimate
Once you make sure that the company is licensed and reliable ask for your estimate. Your moving company must give you a binding estimate. This means that the company will give you an amount that you will have to pay even if the final cost is more or less than the estimate. This way you will know exactly how much your bill will be after the move. You will not have any added cost.
Are there any hidden costs?
After you get your estimate make sure that there are no hidden costs. Usually, a moving company's estimate is based on:
Distance of your move
Weight of your belongings
Furniture disassembly/assembly
Extra services that you asked for (storage, packing, etc.)
One of the most common hidden costs is a travel fee. Go carefully through your estimate to make sure that there are no hidden costs, that your moving company didn't inform you about.
When should I pay for the move?
Before you entrust your belongings to your DC movers get informed about the payment. Many reputable companies will ask you for the money after the move is completed. Still, there will be a deposit that you will have to pay before you relocate. Be aware that your moving company shouldn't ask for more than a couple of hundred dollars. In case you give a deposit upfront do not forget to get a receipt.
Ask your DC movers before your local move if they can guarantee delivery on time
Whether you are using residential or commercial movers DC delivery of your belongings on time is essential. Do not settle for estimated delivery date. The moving company will be able to deliver your stuff later than what you expected without any fees. Reputable companies should give you the exact date and time of when you should expect your belongings to reach your new destination. Even if there is any potential delay they will reimburse you for that.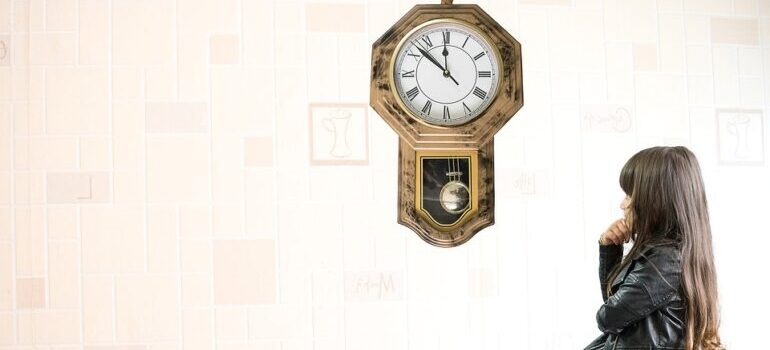 What moving services do you provide?
Before you start your move check moving services DC that might be helpful during your relocation process. If you want to have more time to focus on the other aspects of relocation try to find a moving company that can assist you with things other than transport. Most common moving services that companies provide are packing/unpacking, loading/unloading, storage unit, and transportation of specialty items. If any of these services is crucial for you ask your DC movers if they provide that type of service.
Who are your movers?
Since you are going to entrust your belongings to the movers and let them into your home it is important to believe them. Ask your movers if they do background checks on their employees. This will protect you from having people in your home that were fired because of theft or did any other criminal activities. You should be extra cautious when it comes to people that will know your home address.
Ask your DC movers before your local move to provide you with a contract
To avoid fraud companies the most important question for your DC movers before your move is if they will prepare a contract. The contract is important to protect you and your belongings from any possible scam. On the other hand, if there are any legal concerns after your move you will have everything on the paper. Do good research on how to read a moving contract and be prepared before you sign any type of agreement.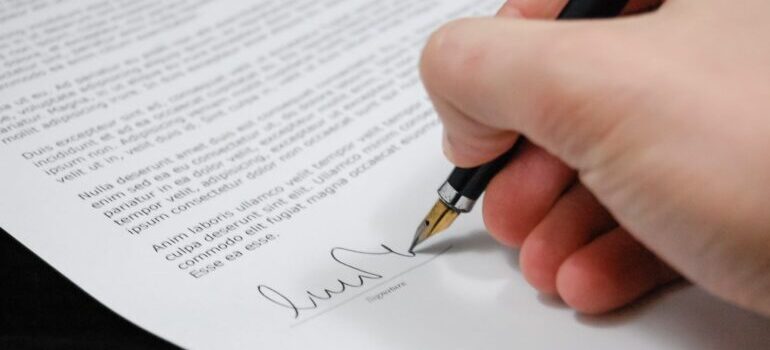 What if I need to cancel?
Lastly, ask about the cancelation policy. Even though you are sure about your relocation, be informed in case anything unexpected comes along the way. Some companies will give you back your deposit if you cancel until a certain date. On the other hand, there might be some fees that you will have to pay. Talk with your moving company and ask them to explain to you their cancelation policy.
Relocation is a long and stressful process, but if you find the right movers to help you it will become much easier. Hence, do not hesitate to ask your DC movers before your local move all questions mentioned above. All these questions will help you to have a worry-free moving day.