Whether you are moving locally in Washington or long distance, relocation can be quite expensive and time-consuming. From giving down payment for your new home to paying all the things for your moving day this process can be costly. You may be tempted to try to save money on some things, but the moving company shouldn't be one of those. Hiring cheap movers in Washington doesn't necessarily mean that you will save money. It is important to find a reputable company with fair prices, like A2B Moving and Storage, to be stress-free on your moving day.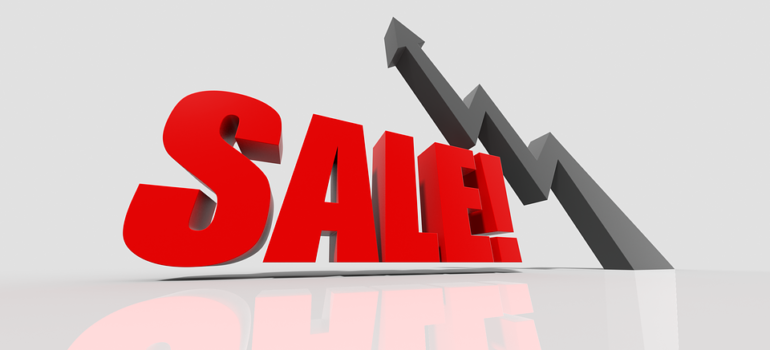 Even though some companies offer extremely low prices and you are tempted to hire them, think twice before you do that. It may seem that you are saving money at the moment but actually, it may cost you more in the long run. If you are on the budget try to find a moving company that offers a balance between cost and quality. Keep reading and find out why hiring cheap movers can be considered a false economy.
Cheap vs reliable moving company
To move your home stress-free, it is important to find local movers Washington that are reliable. When searching for a moving company don't look only at the prices. Some cheap companies will offer you low prices to attract you. But most probably they will have some hidden costs that you didn't think about. On the other hand, when you ask for your free estimate, a reliable moving company will give you the exact amount. There will be no surprises after your move.
Apart from hidden costs, there are some other risks when hiring cheap movers in Washington. Damage, delays, and loss of your inventory are just some of the complications that might come along the way. On the contrary, if you hire a company that has fair prices and is reliable you will not have to worry about your belongings. Reliable moving companies will transfer your items in a safe and protected manner. Do good research on the companies before you decide since many reasonable-priced movers offer quality moving services.
Possible fraud when hiring cheap movers in Washington
Whether you are looking for a moving company to relocate your office or residential movers Washington it is important to avoid any frauds and scams. Usually, fraudulent companies give prices that are too good to be true and may sound appealing to you. However, one of the signs that you are being scammed is that they will provide all the information via the phone without any written evidence. Make sure to have a contract with your moving company to avoid any possible fraud.
Also, in most cases, low-priced companies are not registered. That is why when hiring cheap movers in Washington is important to check their background. If you notice something suspicious do not hesitate to contact them and ask for their license number. Any reliable company will provide you that information. On the other hand, if you see that the company's representative doesn't want to do that know that is a fraudulent company. You have to be careful and choose a legitimate company for your moving day.
No insurance when hiring cheap movers
If you hire cheap movers it may seem that you saved money but actually, this is not the case. In most cases, low prices moving companies don't offer insurance. That means that your belongings will not be properly covered in case of any unexpected events. If you decide on cheap movers for your relocation day, you will not have:
Trap transit insurance- covers loss and damages
Special perils content coverage- covers broken items
Storage unit coverage- covers losses that were caused by a natural disaster
Also, cheap movers don't have floater policies that protect your expensive items such as musical instruments. For example, transferring your piano with reliable DC piano movers would be much safer than hiring somebody that offers extremely low prices and doesn't offer insurance.
Inexperienced staff
During your relocation process, you want to be sure to entrust your belongings to professionals. There are so many things that you will have to think about and a moving company should not be one of them. That is why it's important to choose a reliable company over the cheap movers in Washington.
Low-priced movers will likely have inexperienced staff that is not properly trained to handle your belongings. This is especially important when it comes to your fragile items. Also,  hiring cheap movers will mean hiring somebody who doesn't know how to handle valuable items such as electronics, antiques, etc. Make sure to hire a fair-priced company that has a skilled and experienced staff to pack and transport your possessions.
Stressful moving day
It doesn't matter if you are using commercial, residential, or military movers stress is inevitable on your moving day. That is why it is important to hire a moving company that you can trust and that will not cause more stress on this day. Hiring a reliable company over the low-priced movers in Washington will give you peace of mind. You will not have to worry about the safety of your belongings. That will allow you to spend some time with your loved ones stress-free. Not having a stressful moving day is something that doesn't have a price. That's why you should consider paying even a little bit extra for your moving company than hiring cheap movers.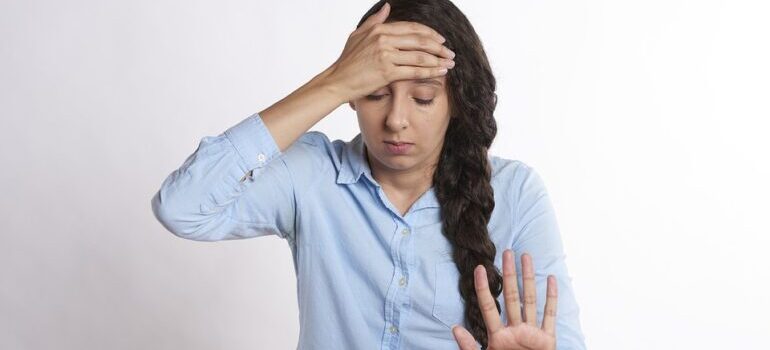 To sum up, hiring an expensive company doesn't mean that you will get the best service. Just like hiring a cheap one doesn't mean that the company is fraudulent. However, there are many risks that you should consider when hiring cheap movers in Washington. Be cautious and don't decide on one company just because it is low-priced. Take into consideration other aspects as well.