You should never hesitate to ask all the right questions when hiring a moving company. Reputable moving and storage Alexandria VA companies won't have a problem answering your questions, no matter how complicated they might be. However, we know that you might feel confused when hiring your team of movers, which might make you lose sight of the important things. It's never a good thing to forget to ask a question that is important for the overall outcome of your move. Therefore, we have made a list of the top seven questions you should ask your VA movers without hesitation. They might mean all the difference between a successful and a complicated relocation.
Top seven questions you should ask your VA movers
Just know that there isn't a right or wrong question to ask your movers. Remember, your goal is to hire the best movers Alexandria VA has to offer, and the only way to find the best company is by asking difficult questions. So don't feel discouraged if you have a question in mind which isn't listed here. Feel free to ask away.
1. Can I get your registration number?
There's one thing you should know at the very start of the process – nothing is more important than hiring safe and licensed interstate movers VA has to offer. That's why this ought to be the very first question you ask your potential moving team. Every relocation professional that operates in multiple states should have a registration number called USDOT. Moreover, every reliable relocation professional should have no problems providing you with their number on the spot.
Of course, you can always check this one out by yourself. All you have to do is visit the Federal Motor Carrier Safety Administration's website and check whether the company you are interested in hiring is, indeed, registered. The safest bet would be to hire a registered mover.
2. Can you provide me with a moving estimate?
We can't pretend that finances aren't an important aspect of the equation. Everybody knows that moving is expensive and you will definitely be trying to find the most affordable moving company on the market. Of course, finding a cheap moving company means nothing unless the company in question is also reputable. That's why it's always recommended to find a company with the best quality to affordability ratio. To do that, you need to ask your VA movers to provide you with a moving estimate. That's just the first estimate-related question out of many.
3. Will there be any extra fees?
One of the most common moving complaints we hear is related to all the extra fees. Let's say you get one estimate and you plan your finances accordingly. What happens once the moving day comes and you find yourself handed with a completely different estimate? In order to prevent such a scenario, we suggest you ask your movers about any extra fees.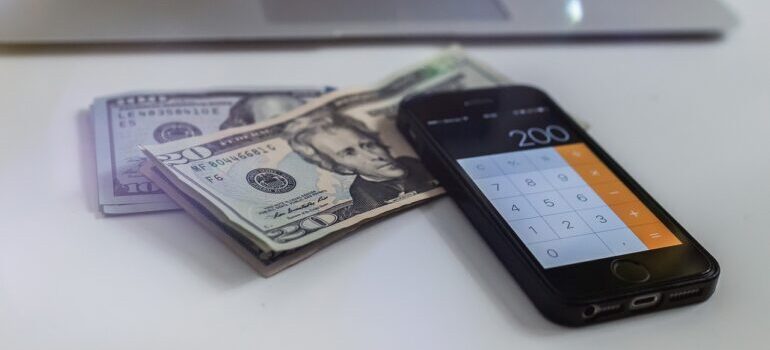 For example, many movers have extra fees for stairs or the number of heavy items they need to relocate. It's important to get ready for every scenario, as that's the only way to have a stress-free move. You can rest assured that the best residential movers in VA want you to have an easy relocation that will be free of any stress.
4. Can you offer insurance?
Make no mistake – it doesn't matter how reputable your movers are, you are definitely going to need insurance. Mistakes can happen to the best movers around, and even one mistake during relocation could set you back significantly. Of course, there's a bunch of unforeseen circumstances that could impact the safety of your items, which is why you should never take such a huge risk. Instead, ask your VA movers whether they offer moving insurance. If they don't, find an appropriate coverage policy elsewhere. The money you invest in insurance will buy you some peace of mind, which makes it money well-spent.
5. Which moving and storage services do you provide?
Moving is an all-hands-on-deck kind of situation. It's a process that will entail a lot of help from your moving company. That's why you need to ensure they have all the VA moving services that you could need. Make sure to be particular. If you are going to need packing services, then ask straight away whether they offer them. The same goes for storage solutions, as well as all the other assistance options you could need. There's no point in opting for a company that can't satisfy all of your needs.
6. Would I be able to see referrals and recommendations?
Every reliable moving company has an entire list of satisfied customers. And every reliable moving company won't have a problem providing you with it. Asking your company to give you a few referrals or recommendations shouldn't be a problem, and it's also not a question you should feel bad about asking. Only fraudulent moving companies will have a problem providing you with a list of satisfied customers. There simply aren't any.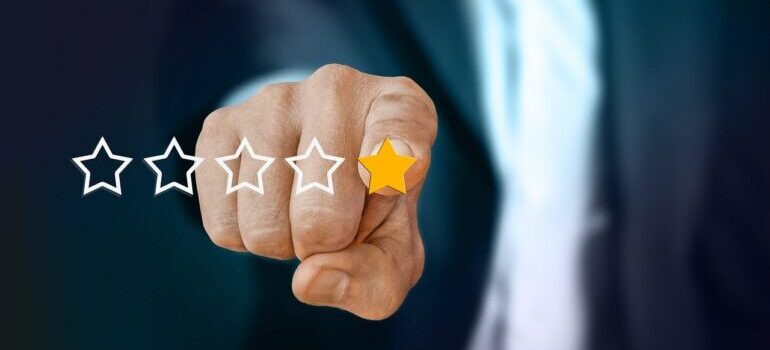 7. Do you have any unresolved complaints or claims?
It's very important to know how your movers handle complaints. Like we mentioned a minute ago, mistakes happen to everyone. However, you need to know how your movers will react once they do happen. That's why it's very important to ask your VA movers whether they have any unresolved complaints or claims against them. That will give you an idea of how they handle such situations which happen every once in a while. Of course, you can always hope that you won't be in a situation where you will have to file a claim. But since relocation is an unpredictable event, you need to be prepared and expect the unexpected. That's the best way to have a successful relocation.