Moving locally may seem quite easy for you. Relocating to another flat in the same neighborhood or even across the same street can be very challenging. The only thing that differentiates a local move from an interstate move is distance. All other activities involved in a moving process are the same. A lot of heavy lifting, measuring, packing, loading, and so on are waiting for you. You can do these activities on your own and get stressed and exhausted all the time. On the contrary, for peace of mind, you can hire professional movers when moving locally in Washington. For the most reliable service look no further, A2B Moving and Storage is always here for you. To get a better perspective on why it's better to cooperate with a professional moving company, read carefully the following reasons.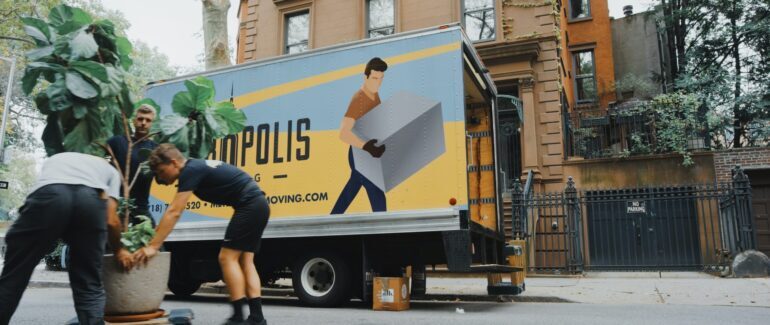 Safety always comes first
Safety may be the most important factor to hire a professional mover. We know very well how stressful it can be when you damage your precious items while moving. Just imagine breaking your valuable piano. You could feel downhearted for days. Furthermore, it can lead to extra costs. And all other belongings you have a strong emotional connection with will be perfectly safe if choose professional movers when moving locally in Washington. With local movers Washington DC, your items will be moved in a blink of an eye while keeping the highest degree of safety.
Experience
You know the saying "practice makes perfect". When you're hiring a company that has executed thousands of relocations, you can be sure you're hiring a highly experienced company. With an experienced mover, get relaxed since you're in good hands. With any of the local movers Washington DC, you'll have a perfect move. They know a lot of tips and tricks now to relocate you fast and effortlessly.
Heavy lifting
What's the first thing that occurs to you when you're thinking of moving? It's probably lifting. Are we right? When you move, a lot of heavy lifting awaits. Big pieces of furniture, heavy and bulky home appliances, or even a piano are extremely hard to move. You know you have to lift all heavy items on your own if you don't hire a mover. When you do it yourself, you risk ending up with injuries. You could hurt your back, knees, or elbows. Also, you risk damaging your valuable belongings. And it's very likely to happen if you are not a well-trained person. Even though you're a strong and trained person like those in military service, you may not be able to move heavy items properly. So, to avoid all these inconveniences, look up some of the best military movers in Washington DC.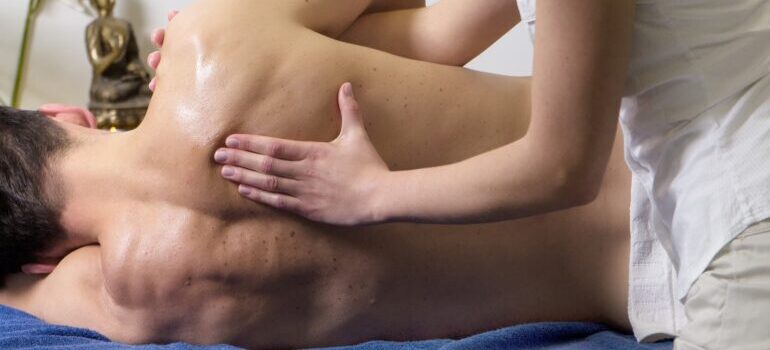 Save your precious time
Moving is a time-consuming activity. Activities such as wrapping and putting in boxes, labeling boxes, lifting, loading the truck can take too long. To do all these things, you may need to take time off from your work. Also, you may need to postpone all your activities to do the moving. It could interfere with your business and family-related events which can make you feel irritated all the time. Residential movers Washington DC and look no further! With those professional moving crews, everything will be fast and easy. You won't need to take days off and to put off your family or friend gatherings.
Save your money
Saving money is the main reason people want to skip hiring a moving company. But, is DIY move actually cheaper? We say no! You may think you'll save money relocating on your own, but actually, you won't. You have to buy all the packing equipment and supplies and go back to the stores several times to buy more. This will take you a lot of time, and a lot of extra money. You may need to do several trips from and to your new home if the truck you've chosen is too small to transport all the things at once.
No hassle
You can invite friends or family to help you relocate. But in the process, you could end up arguing about different things since you can't turn off emotions. You and your friends may have different opinions on how activities need to be done. That can lead to arguments and linger the whole process. When a moving company executes a relocation, they do it professionally without any complaining. You can be sure you won't have any irritating inconvenience.
Peace of mind
A moving process brings you stress without a doubt. You can easily minimize stress and stay relaxed by deciding to hire professional movers when moving locally in Washington. You'll know your belongings are in safe hands and that will produce a state of relaxation and peacefulness. Also, you know no injuries will happen to you since a professional crew will lift and haul all those heavy items.