When considering a new place to call home during our golden years there's a lot to think about. For starters, it's essential to weigh the benefits and amenities that a location offers. In the heart of Virginia, there's Ashburn, which often emerges as a top contender for many seniors. With its blend of community, healthcare, and financial stability, it's no wonder that many are consulting with A2B Moving and Storage to make the transition. If you are considering this change yourself, here are the 7 reasons to move to Ashburn as a senior.  You'll see that it may be exactly what you are looking for.
Ashburn offers strong financial stability to seniors
Ashburn stands out as a beacon of financial stability, especially for its senior residents. Here are some financial statistics that speak in favor of this city's economic strength:
Median household income for seniors in Ashburn is a commendable $64,459.
Social Security benefits: On average, households receiving social security benefits in Ashburn enjoy an income of $17,759 from this source alone.
Financial stability is especially important for seniors. They often no longer have the income from regular employment to support their needs.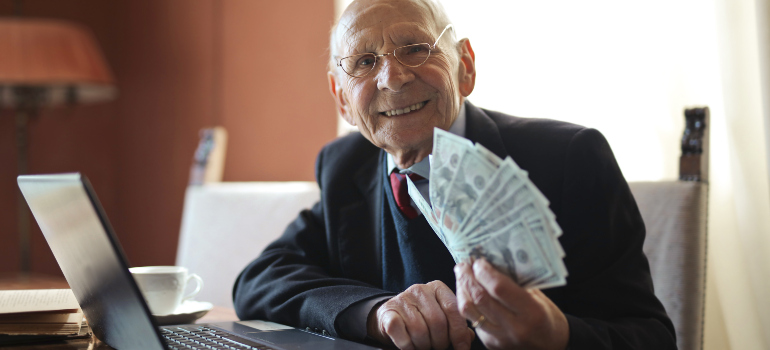 Healthcare is well-developed and adapted to support the needs of the oldest citizens
This city's commitment to providing top-notch healthcare services for its residents, especially seniors, is evident in its robust healthcare infrastructure. In fact, Virginia, of which Ashburn is a part, ranks 12th for Long Term Care and 28th for America's Health Rankings. This ranking reflects the state's dedication to ensuring that its senior citizens have access to quality healthcare facilities and services. Ashburn residents benefit from a range of healthcare programs and insurance options, ensuring that they receive the medical attention they need without any hassles.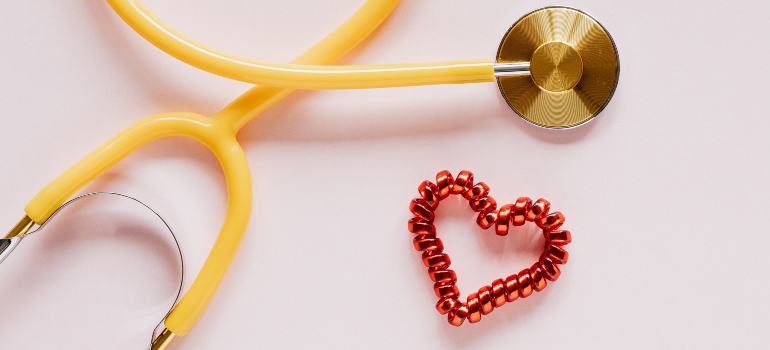 Available housing options provide useful amenities and the necessary safety
There's a diverse range of senior housing options, catering to various needs and preferences. Whether you're looking to downsize to a more manageable space, find a community tailored to senior needs, or explore luxurious living accommodations, Ashburn has something to offer. 824 seniors are living alone in Ashburn, with 84% being female, showcasing the safety and comfort the city provides. This statistic not only speaks to the security of the area but also to the sense of community that Ashburn fosters.
Furthermore, the city's commitment to its senior residents is evident in the design and accessibility of its housing facilities. Many of these establishments offer amenities like fitness centers, communal gathering areas, and event spaces. All that ensures that seniors have opportunities for socialization and recreation. For those considering a move within the region, there are local movers Northern VA residents trust that are familiar with the specific needs and concerns of senior citizens, ensuring a stress-free transition. The city's housing options are designed to provide both comfort and community. Therefore, it's an ideal choice for seniors seeking a blend of independence and support.
If you move to Ashburn as a senior, you can be an active part of its community
Ashburn boasts a vibrant community that promotes volunteerism, community support, and other activities that keep seniors engaged and active. 22% of the seniors in Ashburn are veterans, indicating a strong society of like-minded individuals. For seniors relocating from afar to be a part of this engaging community, there are long distance moving companies Northern VA recommends that can make the whole process a breeze. In essence, being an Ashburn resident means being surrounded by peers and participating in enriching activities. Should you choose to live there, you'll surely have the chance to enjoy the camaraderie that the city offers.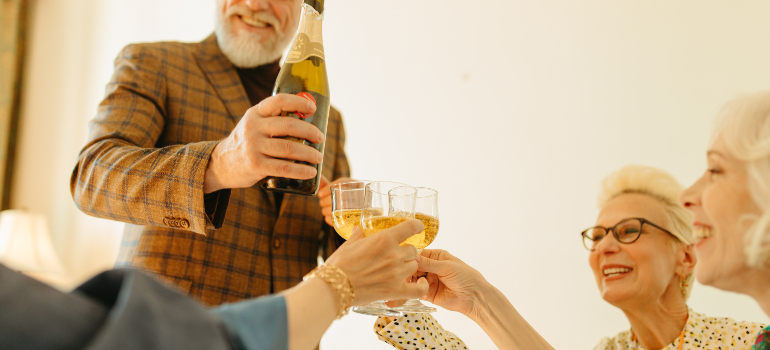 Transportation and accessibility are adjusted for the elderly
Seniors have good access to transportation in this city which makes their daily commutes and errands convenient. With only 16% of senior households not having a vehicle, the city is well-connected, making it easier for seniors to travel and access essential services. Moreover, for those considering relocating to this vibrant city, there are numerous reputable moving companies Ashburn VA is home to. The services of these pros are especially convenient for those who no longer like to drive or deal with the packing, loading, and unloading. The city's infrastructure and services are designed to cater to the needs of its senior residents. Providing safety, accessibility, and community engagement are the focus of the local authorities.
All the support and assistance a senior needs is there
Having the necessary support and assistance at your disposal at a later age is of utmost importance.  In fact, your well-being directly depends on it. Should you choose to move to Ashburn as a senior you'll be happy to know this city excels in this aspect. It offers a variety of services tailored for its senior residents:
State and local agencies. Ashburn seniors can benefit from the services of the Virginia Department for Aging and Rehabilitative Services, Fairfax Area Agency on Aging, and Loudoun County Area Agency on Aging.
Diverse services. These agencies provide a range of services, including legal assistance, long-term care ombudsman services, and health insurance counseling.
There's something very therapeutic in a fresh start
Change, while often scary, can be a powerful catalyst for personal growth and rejuvenation. For seniors, especially those grappling with feelings of stagnation or depression, a change of scenery can work wonders. Relocating to a new environment can provide a fresh perspective, stimulate the mind, and offer a renewed sense of purpose. Taking this big step as a senior can turn your life around. This fresh start can be the key to breaking the cycle of monotony and reigniting the zest for life. Moreover, the act of moving itself can be an adventure. You'll have the opportunity to declutter, reminisce, and make new memories. This may be a great way for many seniors to combat feelings of depression and find joy in everyday life.
Spice up your golden years with the adventure of relocating to Ashburn
Choosing the right place to spend our golden years is a decision of paramount importance. Ashburn, with its numerous benefits tailored for seniors, emerges as an ideal choice. It is evident that this city provides everything one may need to live a fulfilling and comfortable life as a senior. So, if a change is what you are craving but without giving up the conveniences you need, move to Ashburn as a senior, you'll not regret it.