Have you thought about moving to Sterling, Virginia? Before you hire A2B Moving and Storage to make this gem of Loudoun County your home, it's essential to understand a few details first. In fact, there are 7 things to know before moving to Sterling that will help you make your decision. As you consider a move, remember that change can be a refreshing start, and this charming place proves that a smaller city might just hold the key to your ideal lifestyle.
1. The chances of finding a proper job in Sterling are high
Sterling's economy is shaped by:
A diverse array of industries. According to job listings on renowned websites, there are multiple job offers available across different sectors. Positions range from customer service representatives and medical receptionists to specialized roles in janitorial services and technical fields.
An employment scene that often boasts a lower unemployment rate compared to the national figures.
Prominent employers, including the likes of Northrop Grumman, Raytheon, and Dulles International Airport, which is a significant employment hub with a workforce of over 15,000.
Even though we are talking about a technically small area, its proximity to Washington DC provides its residents with employment possibilities of all kinds.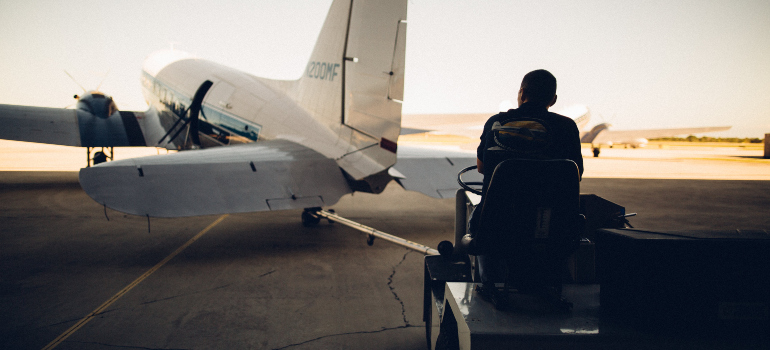 2. The local real estate market is solid
Sterling's real estate market is well-developed and there are many different listings ranging from single-family homes to modern apartments. The median home value in Sterling is around $ 582,084, which is competitive for the Washington DC metropolitan area. Also, should you choose to relocate, there are local movers Northern VA provides, that can ease the transition into your new Sterling home. When it comes to the area's property taxes, they are in line with Loudoun County averages. The market here has seen a steady appreciation, making it a sound investment for potential homeowners. Therefore, whether you're buying or renting, you'll find that Sterling's housing market is as welcoming as its community. Thankfully, it offers a variety of choices to suit different preferences and budgets.
3. One of the things to know before moving to Sterling is that it is well-connected
One of the things to know before moving to Sterling is the features of its transportation system. The town is well-connected. Major roads like Route 28 and Route 7 and the Dulles Toll Road ease the daily commute. For those heading into the capital, expect a commute time of around 45 minutes to an hour. Of course, it will take you a bit of time to learn all the quirks of the local traffic. If you come from afar, it would be a good idea to hire long distance moving companies Northern VA residents trust. These pros are very familiar with the best travel times and routes. Hiring them will help you avoid frustration and start your new life chapter stress-free.
As for public transit, it is facilitated by WMATA buses. Also, the anticipated completion of the Silver Line Metro will enhance access to the DC area. Sterling encourages biking with trails like the Washington & Old Dominion Railroad Trail. International traveling is no problem at all since the Dulles International Airport is nearby.
4. Moving to Sterling means gaining more friends than in the big city
As in most smaller communities, people in Sterling are positive and nurture a family-friendly atmosphere. The numerous parks, community events, and local businesses foster a strong sense of belonging, which is very beneficial for one's mental health. If you're completely new to the area, it would be good to hire the local moving companies Sterling VA caters to. Apart from being able to perform a flawless relocation, they may provide you with valuable insights only a local can have. In general, living in Sterling means joining a community where neighbors know each other and local businesses support one another—a true hallmark of a tight-knit American town.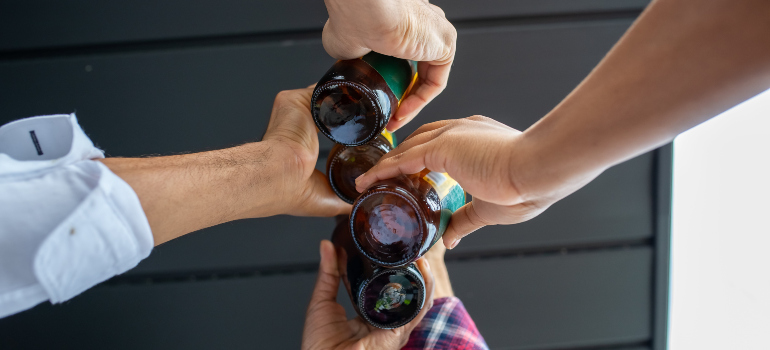 5. A year will take you through all four seasons when it comes to weather
In Sterling, the climate consists of a full array of seasons. Summers bring warmth and humidity, perfect for those who enjoy sunny outdoor activities. As the year progresses, spring and fall offer a mild and cool respite, ideal for exploring the natural beauty of Northern Virginia. Winter introduces a chill, with the landscape occasionally draped in snow, a picturesque setting for the community's seasonal festivities. Interestingly, this varied climate contributes to the local viticulture, with Loudoun County's wineries producing fine wines that reflect the region's diverse weather. Not a bad weather, don't you think?
6. There's a surprising amount of fun you can have in this town
Although limited, there are still plenty of options to have fun in Sterling. Thrill-seekers can enjoy high-speed indoor karting at Autobahn Indoor Speedway & Events, or try their hand at axe throwing at Axes and O's. For those who prefer a more leisurely pace, Claude Moore Park Recreation Center provides a serene environment for swimming and fitness activities. Also, there's the Rebounderz Indoor Trampoline Arena and Sportrock Climbing Centers that are suitable for families and individuals alike. Additionally, Sterling's proximity to Algonkian Regional Park and Volcano Island Waterpark means that outdoor adventures are never far away. If hiking, water sports, or picnicking amidst nature's beauty seems appealing to you, rest assured you will not be bored after this move.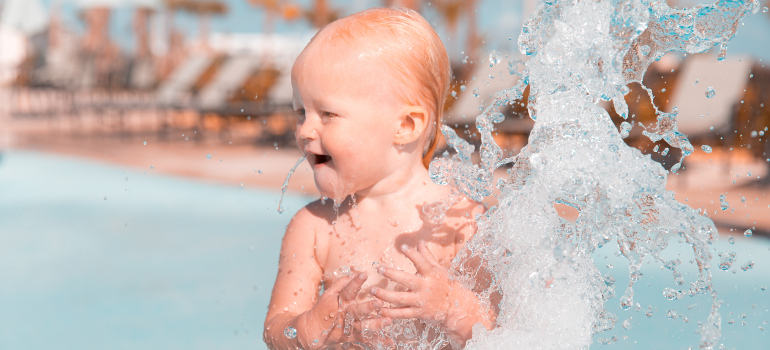 7. This region is very safe and the nearby hospitals are good
Residents of Sterling enjoy:
A reassuringly low crime rate, making it a secure choice for settling down.
A strong sense of community safety, supported by diligent local law enforcement.
Access to exemplary healthcare services, including the award-winning Inova Loudoun Hospital and a network of specialized clinics.
Sterling's commitment to health extends beyond its medical facilities. For example, Claude Moore Park serves as a recreational haven and houses a SportPlex that has seen national swimming records shattered in its Olympic-size pool. This focus on health and safety is another thing that makes this small town worth moving to.
Sterling – a community ready for your story
After considering these things to know before moving to Sterling, Virginia, it is clear that this town possesses the potential to be someone's heaven. It may not offer as much as some metropolitan areas, but it may have just what it takes for someone to thrive there. So, whether you're drawn by the allure of seasonal festivities or the convenience of city proximity paired with suburban peace, Sterling offers a unique setting to call home. As you embark on your moving journey, remember that this place in Northern Virginia is more than a dot on the map—it's a community waiting to welcome you with open arms.