Downsizing isn't easy, especially if you are used to living in a bigger place. You probably don't know how to pack for your move, what to toss and what to keep. Don't worry, with our guide to moving into a smaller house in Maryland, you will do it easily and in no time. Also, if you find reliable movers, such as A2B Moving and Storage, who have a lot of experience, your relocation will go without any problems. One of the most important decisions you have to make is which Maryland city would be the best for finding a smaller house. Keep reading, and you will find out what are the best options. In addition to that, we will lead you through the process of moving into a smaller house step by step.
What are the best cities in Maryland to find a smaller house?
One of the best places in Maryland for life is the city of Gaithersburg. It is a great city because it offers you a lot of possibilities to choose from when it comes to living options. It is great for people who want to have that modern feel, but at the same time want to live in a peaceful suburban area. In Gaithersburg, you can choose from townhouses to one-bedroom houses and condos. Of course, there are residences with more bedrooms, and the median home price is from $400 000 to $800 000. Yours is just to choose a smaller house that fits your needs and call moving companies Gaithersburg MD to help with your relocation. Most people in Gaithersburg own a house, so our tip is to call a real estate agent.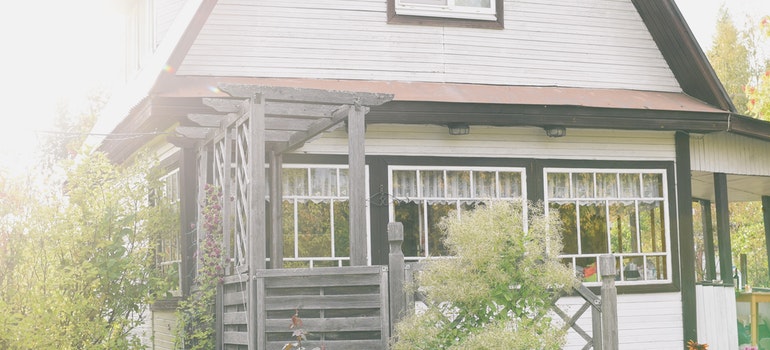 Another great city for living in Maryland is Frederick
Frederick is in general one of the best places where you can live in America. It doesn't have a lot of residents, only 75 000. It is rich in history and has interesting architecture. People love that it is full of restaurants, galleries, and other entertainment places, but at the same surrounded by lovely nature. Some of the best moving companies Frederick MD are always at your disposal and ready to help you relocate. Same as in Gaithersburg, the median home cost is around $600 000 and the majority of residents own their homes.
Where to start when moving into a smaller house in Maryland?
When you find a perfect home in Maryland, start preparing for a smaller residence by decluttering. Getting rid of the items you no longer need or you almost never use is crucial. This can be very difficult sometimes. Most people don't like when they have to move into a smaller house, first of all. Also, throwing away some items can be a problem when you are emotionally attached to them. But, if they are of no use, in reality, you have to let go. So, you have to:
Make an inventory list.
Decide what are you going to keep.
Separate things you want to give away or donate.
Toss the things that are useless.
You definitely won't be able to fit everything when you move into a smaller house, so downsizing is necessary. Donating items you no longer need will help you have fewer problems. but it will also make you feel good because that way you are helping someone. Also, you can think of organizing a sale if you have time. A garage sale would be great, but selling items online would be the quickest way. In any case, don't try to fit items that should have been discarded a long time ago into your new smaller residence.
Don't forget to measure your furniture
Generally speaking, relocating to a smaller home entails smaller rooms of varied sizes. To downsize, you must first choose the rooms every piece will be going into. You need to know how big will be the rooms be and how many of those will be. You will need to get rid of practically all of the belongings in any extra rooms in your existing home that your new home won't have. Avoid stuffing your new house with unnecessary things.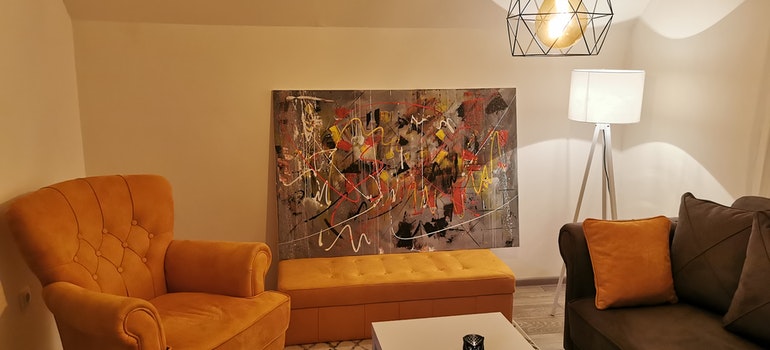 It's possible that the furniture you had in your spacious home would either be too huge or not fit at all. Before you pack everything up and move it over, you should be aware of this. We advise taking measurements for all the furniture whose dimensions you are unsure of: height, width, and depth. Then, if you can, get the room measurements for your new home. It would make you a huge problem and additional costs if your movers come to your new house with your old furniture, only to realize that those pieces don't fit.
Consider renting a storage unit
When you declutter, donate and sell, there will probably be some items you don't know what to do with. They are too valuable for you, but there is no way they can fit into your moving into a smaller house in Maryland. That is when you should consider renting a self-storage unit. After you organize your belongings and move them once to your self-storage unit, you still have peace of mind knowing that they are secure and available anytime you need them. It combines the best of both worlds and is ideal for stuff you might not frequently need to access.
You don't need to continually relocate these goods, which is an added benefit. If you are moving into a smaller house, you might be changing and buying new furniture soon. Or, you might plan a kind of redecoration very soon. In those cases, self-storage is the best option, because you won't need to move around those items.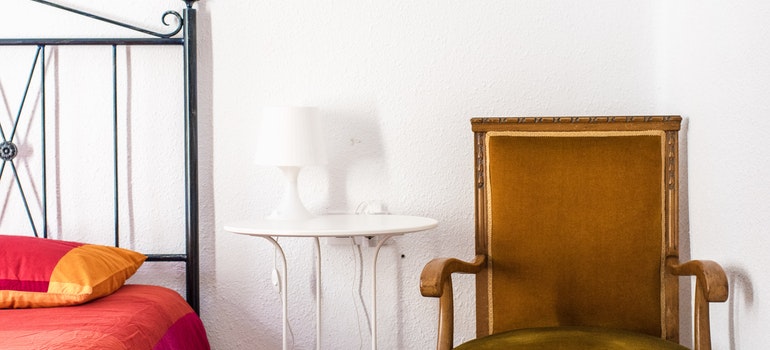 Moving into a smaller house in MD can be easy
Moving into a smaller house in Maryland can be challenging, but it is not impossible. The key is into downsizing and knowing your new home. Don't be afraid of getting rid of the things you won't need any more. Decluttering will make your life much easier in the future.