Everybody owns many different kinds of items. Some of these items are quite durable, while others break easily. These fragile items are the ones that will give you headaches when moving. Your best bet to getting these items safely to your new home is to hire some moving companies DC area. The most important part of the preparation for moving is the packing. It is a dreaded task that many people hate, because of its repetitive nature. It gets even worse when you are dealing with fragile items. In this guide, we will teach you the right way of packing breakables for relocation.
How should you be packing breakables for relocation?
During transport, many unexpected things can happen. If you hire movers DC to do this for you, they will take utmost care of your belongings. But to ensure extra safety, you can go a step further. If you want to try packing breakables for relocation by yourself, you should:
Get high-quality boxes
Use the right packing techniques
Be generous with the packing materials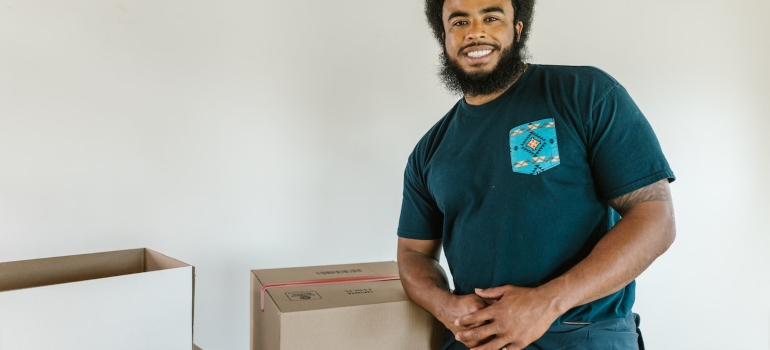 High-quality boxes
Good quality boxes are very important for the safety of your items. You cannot expect your move to go well if you use bad-quality boxes. They are the most important thing that is supposed to keep your items safe. If you have old boxes lying around, it can be tempting to use them. You can, but not for breakable items. These items should only be packed in new, sturdy boxes. You can ask some moving companies Arlington VA if they know where you can find boxes.
Right packing techniques
The first rule you should follow is to never use big boxes for heavy, breakable items. Apart from the fact that they will get heavy fast, they can also break from a collision. Heavy items should always go on the bottom, leaving the lighter ones on top. In case you are putting more items into one box, you should always put crumbled packing paper between them. The cushioning will avoid damage from shifting and vibrations. Once you get to the part where you can seal your boxes, tape both the bottom and top of the box with double layers of tape. You never know when a box can open, so it's better to be safe.
Be generous
The packing materials are your safest way to prevent damage. The more you use, the better. Bubble wrap and packing paper might not be expensive, but if you buy large amounts, they can turn out to be a significant expense. That will cost you much less than replacing the items. If you don't want to buy the packing materials yourself, you can always hire professional packers. In most cases, they will provide the materials and do the packing for you.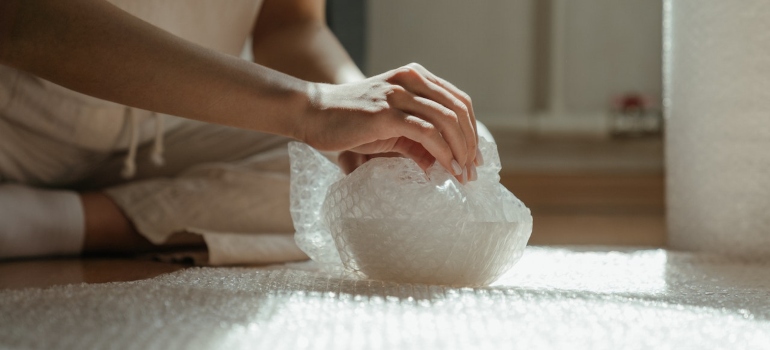 Conclusion on packing breakables for relocation
Packing breakables for relocation is not difficult if you start doing it on time. This moving task takes the most time, and when you are in a hurry, you won't do it right. If you feel like you don't have enough time to dedicate to packing, book a move with us and let us solve the problem for you. We wish you good luck!