Whether you plan on relocating, renovating your home, or are simply looking for some additional space, storage units are a great opportunity to safely put away some of your items until you need to use them again. While there are a ton of different items you can safely place in a storage unit, there are some things you should never put to storage. In this article, we are going to list some of the prohibited items when it comes to storage units. In addition to this, we will be covering all of the important reasons to always look for and hire reliable movers and storage experts such as A2B Moving and Storage DC to help you.
Things you should never put to storage – Food & Perishables
To begin with, we should start with items that when left for a prolonged period of time may attract certain insects, pests, etc. Food and perishables are always prohibited in storage units. As mentioned, they can attract many different pests and this can lead to other items in the entire storage complex being destroyed. In addition to this, expired food will create an odor and it will rot. This creates perfect conditions for bacteria and mold to grow and spread. To avoid all of these issues, almost all of the storage units have a strict no foods and perishables policy. Therefore, these are some of the basic items you cannot and should not put inside a storage unit.
Animals and plants
It should go without saying but it is important to list these as well. Animals and plants are absolutely not allowed inside any kind of storage unit. Whether it is big or small, climate-controlled or not, animals and plants are prohibited from storage units. Regardless of the type of pet you have, you cannot leave it inside a storage unit.  Leave your pet with a family member, trusted friend, or professional who looks after animals while you are away.
When it comes to plants, the story is pretty much the same. Plants do not have access to the essential things they need while placed inside a storage unit. Furthermore, they can also attract pests and different kinds of insects. Talk with your friends or family members if you do not have a place for your plants while renovating or moving. Ask them if they can watch over your plants while you relocate. In addition to this, you can also choose to give away your leafy friends if there are no other options. If you happen to be moving with a lot of sensitive items such as plants and you also have pets, be sure that you yourself relocate your pets properly to your new home. For the rest of your inventory, make sure you enlist the help of trusted moving and storage Alexandria VA professionals to assist you.
Hazardous materials
Items that can explode, corrode, are flammable, or are toxic cannot be put inside a storage unit. Since hazardous materials pose a serious risk to human health and can lead to costly property damage, they are forbidden by law. So, some of the top hazardous materials that are banned from storage units are:
Chemicals,
Acids,
Pesticides,
Fireworks,
Gases,
Medical waste,
Fuels.
Of course, if you are unsure about a particular item that you have in your inventory and you would like to store it, you can always inquire with your storage Alexandria VA professionals.
Personal valuables and documents
While storage units provide a safe space for a great number of different items, there are some valuables that you should keep with yourself even during a relocation. Personal documents such as ID, passport, and so on, should all be with you at all times. This goes for certificates and family photos as well. These items can be placed in a storage unit but you should not put them there because they are one-of-a-kind and are practically irreplaceable. When planning on renting a storage unit, make sure you do a lot of research and find all of the useful things to know about self-storage services before you get them.
Unregistered or uninsured vehicles
There are storage units that are specially made for vehicles. Whether it's a bike, car, or motorcycle, many storage companies have options for them. However, the vehicle, regardless of its type, needs to be properly registered and insured in order to be placed in a storage unit. Storage units do not accept unregistered vehicles. Your storage company can ask you to provide proof of registration and insurance for your vehicle.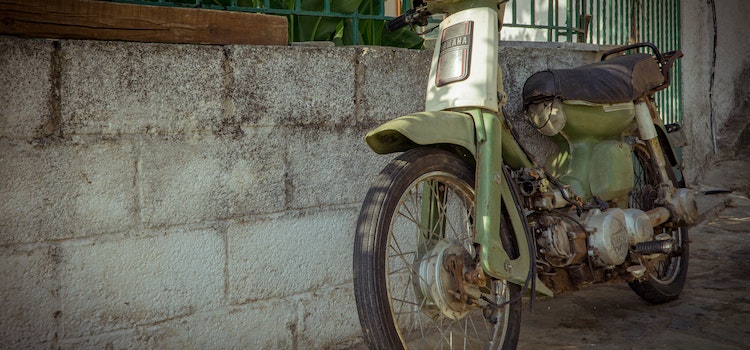 Looking to store away your belongings? Contact reliable moving and storage professionals to assist you!
So, as you can see, there are plenty of things you should never put to storage. However, if you plan on renovating or moving, storage units are still the perfect place to put some of your items. If the items you have in your inventory are not on this list, you will have no problem. Make sure that you do a ton of research first. The moving process can be particularly challenging. If you have to store your belongings on top of this, it is best to contact professionals. Always hire reliable and trusted moving and storage crews to assist you. Furthermore, if you are planning on packing on your own, be sure you know how to properly construct moving boxes. This will help you keep your items safe and protected while in storage and in transportation. Hire reliable professionals and you will safely and easily store away your belongings!