Are you relocating to Gaithersburg across long distances and are not quite sure what to do? A2B Moving and Storage company will help you with your move. Our team is professional and offers great services to make your relocation as easy as possible.
What's Living in Gaithersburg Like?
Northwest of Washington is a quiet but urban city of Gaithersburg. Life in Gaithersburg is very high quality, suitable for families but also for the younger population. It is located in a beautiful environment, full of greenery, beautiful parks, but also museums, good restaurants, metro stations… Here are a few things about relocating to Gaithersburg across long distances. Hiring long distance moving companies northern VA is a good start. Working with professionals makes moving much easier.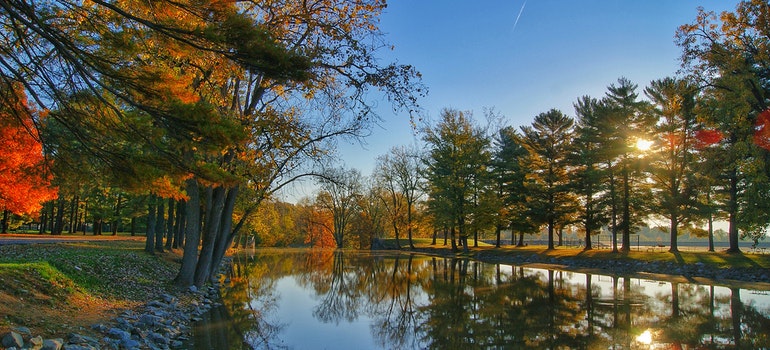 Climate & Weather
The weather in Gaithersburg is the most pleasant in April, May, and September. This is perhaps the best time to move. July is the warmest month of the year, so it would be good to avoid it due to the great heat. While January and February are the coldest months of the year, they are also not suitable for actions such as relocation. One of the biggest advantages of using movers Gaithersburg MD companies is the experience they bring to make your move easier.
Things to do when relocating to Gaithersburg across long distances 
Gaithersburg is a quieter place, but that does not mean that there are no interesting activities. A place that will surely not leave you indifferent is Seneca Creek State Park, which covers 6,300 hectares. Seneca Creek has 50 miles of bike, horseback, and hiking trails. These trails take you through beautiful nature. They are very pleasant for outdoor exercise and relaxation after a working day. Warm recommendation for people relocating to Gaithersburg across long distances. In addition to this place and many other attractions that should be visited, do not miss The Montgomery County Fair.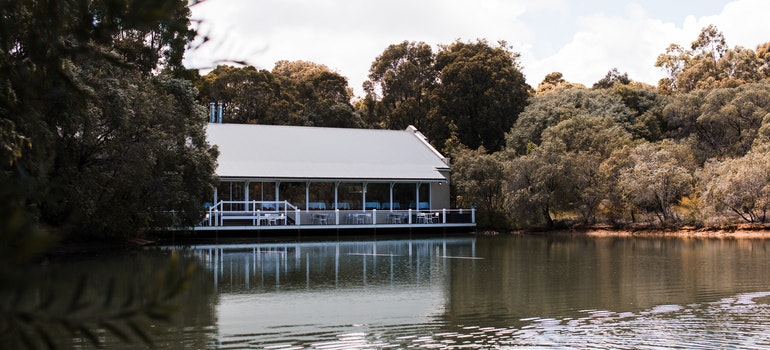 Jobs in Gaithersburg, MD
The IT industry is the most developed, many IT corporations have their headquarters in Gaithersburg. In addition, the real estate industry and the construction industry are well developed and represented. But don't worry there are many other employment opportunities.
Pros of relocating to Gaithersburg across long distances
Livability – The livability rating is calculated by taking the cost of living, education, and overall happiness. Here you can find all the details. Gaithersburg rates above average on this scale
Cost of Living – Gaithersburg is cheaper than the national average and most other cities in the state.
Crime – A relatively safe city to live in. Crime rates here are below other urban areas nationwide.
Education – City with good graduation rates, enrollment rates, and teacher-to-student ratios. Good education rating nationwide.
Low Poverty Rate –.The average poverty rate across cities in America is about 10-13% and Gaithersburg rates well below this
Conclusion
If you are thinking of relocating to Gaithersburg over long distances then you will probably make a good decision. A greatly located city with low crime rates and plenty of employment opportunities.