Everyone who has been thinking about investing in real estate properties knows how tough this task can be. There are numerous things that must be taken into consideration. Some people even spend a few months, or even years to find the best property they would like to invest in. If you have been thinking about how to make this task easier and you are looking for a solution you have come to the right place. This guide through the places with the best real estate market in 2022 will be a great help for those who are looking to invest. And once you choose the place that is suitable for you, do not hesitate to hire A2B Moving and Storage, one of the experts when it comes to relocation. 
What should you search for in cities where you want to buy real estate?
No matter where you live, the real estate principles are pretty the same. One thing is for sure. Investors want to choose a property that will give them the most on the initial investment. However, if you are just looking for a new residence where you would like to spend the rest of your life, you need to start by finding what the place is offering you and how much will it cost.
For instance, before moving with some of the best moving companies Frederick MD, you should be clear about who you are moving with and what you are looking for. If you are choosing the place where your kids will have a nice childhood and you can still afford it, you will certainly move there instead of some other place. The same goes for job opportunities, places to retire, etc. 
Places with the best real estate market in 2022
We must mention that the list you will see below is made in no particular order. These places are voted to be the best because of many reasons. And here you will see why.
Nashville, TN
Being the capital of Tennessee, it is the most populous city. This means that Nashville has had enormous growth when it comes to job opportunities in the past few years. The median household has also grown by 6 percent. Another key factor that this place has the best real estate market is the strength of the local economy. But like in any other field in life is the fact that this is changing from time to time. So, in order to keep track of housing and prices, you will need to be informed all the time about the market and its values in Nashville.
Tampa, FL
The median purchase price of a home here is around $320,000. When it comes to renting, you can find a place for $1,920. This may sound like it is a little higher than average, but Tampa has so much to offer. Things that will make you forget the prices. Tampa has maybe the best places and neighborhoods where you will be able to retire and spend the rest of your life in a quiet and peaceful place. This is something that you cannot really put a price tag on. When looking for a place where you will be able to enjoy everything you love without any pressure or obligations, you will find your peace and be truly satisfied. Tampa can offer you that. So if Tampa is a place you can afford, put your trust in the movers Maryland has and set your moving day.
One of the places with the best real estate market in 2022 is Austin, Texas
Nowadays, Austin has become the first ranking major city in the States that has experienced massive population growth. If you are looking to invest in real estate and search for job opportunities, you might double-check this place. The unemployment rate is just 4.2%, which represents the lowest unemployment rate in Texas. The other reason why this place is suitable for developing or expanding companies is that it is the hometown of large tech companies, like Apple, Tesla, and Samsung. These companies have decided to completely relocate their offices to Austin. And now you can do it too, with the help of moving companies Gaithersburg MD.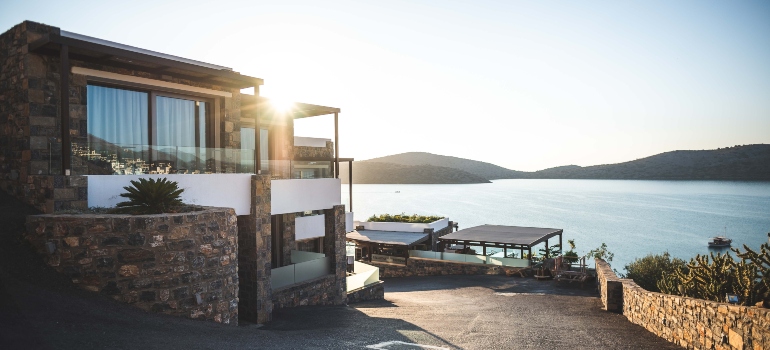 Charlotte, NC
The factor that made Charlotte a place with the best real estate market is that there has been a huge job expansion due to its 25 colleges and universities. The growth has been made once the residents of this place have decided to put their trust in young professionals and students from these universities, with no or minimum experience. The city is also really affordable. The median home price is around $330,000 and if you think about renting a place, you can find it at an average price of $1,640. If you have done your research properly, you will realize that this is below average. So if you want to move here with some of the best moving companies Bethesda and invest in your own home or in the real estate market, buying a property here is a great option.
Think about moving to Denver, as it is one of the places with the best real estate market in 2022
Denver in Colorado is maybe the best option for people who are looking to invest in the real estate market. The reason for this is that over 50% of homes are renter-occupied. The growth of the rental market has been steady and consistent in the last few years. One of the factors that affect the most when it comes to the price here is tourism. Tourism is on a high level in Denver. The other thing is that the unemployment rate is at 3%. Denver has also been voted to be the best place to live in the United States in 2016.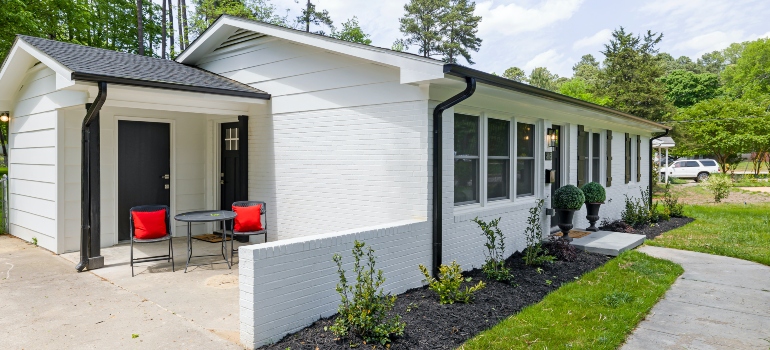 When choosing among these places with the best real estate market in 2022, you must think about your needs and the needs of the people who are moving with you. However, it is proven that the best investment you can make is in real estate. It might not be the best option for you in terms of money, but we have witnessed that this field is easily changed. So no one knows when your investment will pay off. But it is certain that eventually, it will.