For all of you who are experiencing moving out of the house for whatever reason, this whole process can be really hard. There are tons of things to do and you can find millions of pieces of advice and solutions for all of your items that need to be taken out of the house. However, no matter what pieces of advice you might be getting, you need to know some things that are crucial. The best thing you can do is to find a guide for renting a storage unit for beginners. And there is no better place to look for a solution than to contact A2B Moving and Storage DC, the professionals who have done nothing but served their customers with some of the best services they have. Such as renting a storage unit.
Why do people even rent storage?
There are all sorts of reasons why people rent storage units. One of the most common reasons is that they lack space and they need someplace to put their belongings. It could be during the relocation, or they are remodeling their home and need to get their stuff out.
However, no matter which reason you have to rent a storage unit, you should be researching about moving and storage Alexandria VA has within its companies. Once you hire professionals with some of the best conditions for their storage facilities, you will see that you had nothing to worry about.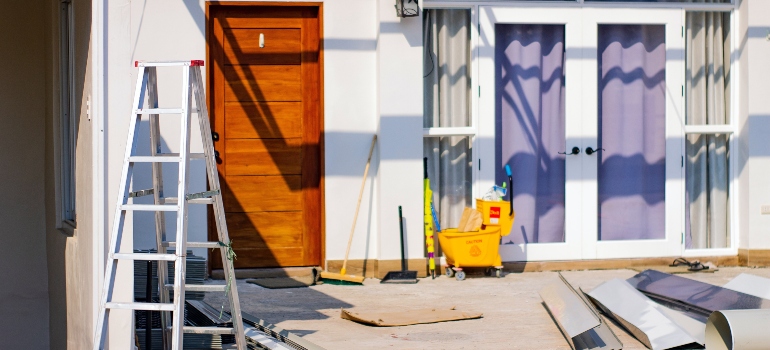 A guide to renting a storage unit for beginners
There are some specific things you need to search for when you want to rent a storage unit. Be sure that there will need to be some compromises and that it is possible that you will not be able to find everything you want in one place. By deciding what really matters to you and what is the most important thing your storage must have, you will be able to choose the best one.
Find a storage unit that has a climate-controlled system
One of the crucial things people need their storage to have is the great conditions inside. The reason to have climate-controlled storage is to keep all of your items safe. Having the possibility to measure the level of humidity and stop mold from destroying your items is priceless. Some of the best storage Alexandria VA units are climate controlled. You will not be in a position to find your items ruined by mold and humidity once you get the storage unit from here.
Be careful how you pack the boxes
It is not enough to get the storage that has the possibility to measure the level of humidity. Nothing will help your items stay safe and in the same shape as you. Packing your items in the right order and properly will prevent any damage that might happen. 
The number one rule people always forget is that you should not be placing clothes and items that are not dry inside of the box. People tend to pack items that are still wet inside of the box just because they are in a hurry. By packing clothes that are not dry you will cause some bad smells, mold, or any other similar damage to your items. Not to mention that you will not be able to use those items after you take them out of the storage unit.
Think smart
Make sure that the boxes you choose are firm. Every good storage unit must have a controlled system against some rodents, but you can also make another thing to keep your items safe. If the boxes are firm, there is no single animal that will get close to your stuff inside the boxes. If you are not sure what kind and how many boxes you need, you can always contact the moving company and get the information that you need.
So packing all of your stuff is important. We know it can be hard and that it will take a lot of your time. But packing them correctly will not only save from damage. You will be able to get them out of the storage unit any time you like and use them once you unpack them. That is why the storage should be near you.
Tip for renting a storage unit for beginners – find the one near your home
The reason for this is really simple. If you have a storage unit that is near you and you have a chance to get to it anytime you can, it will be a great benefit of renting storage. So, all of you who are renting a storage unit for the first time, find the one that is near your home. Or the one that is on the way to your office. You will be able to get anything you need out of it anytime you pass by.
This is a great solution for people who are using the storage unit when they are remodeling a home. Take the labeled boxes that you need after one room of your home is remodeled. This way while the rest of the house is being done, you can decorate and prepare the room that is finished. Plus you will not lose too much of your time traveling from the storage unit to your home and reverse.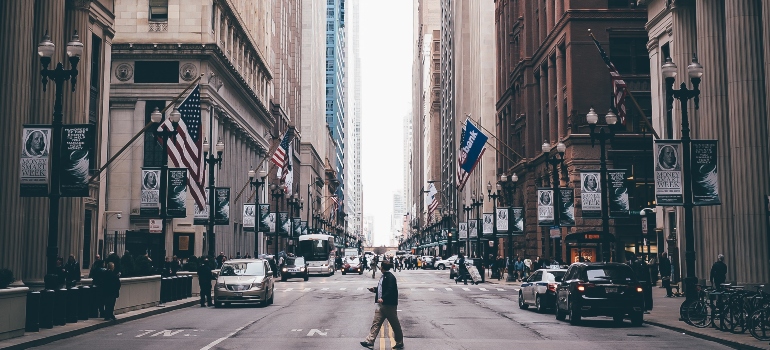 After finding out that renting a storage unit for beginners is nothing but some good pieces of advice for everyone who wants to rent storage will bring peace to your mind. All you have to do is figure out why you need a storage unit in the first place. No matter what items you want to keep there, the point is to place them in a space that is safe and that you do not have to worry about leaving them for a longer period of time than you expected.