If you're considering a move to Virginia, you may have heard of the charm and appeal of Falls Church. Resting comfortably amidst historical sites and modern amenities, this city brings together the best of both worlds. But making a move anywhere, let alone to such a unique locale, requires planning and support. Whether you're coming from a distant state or just around the corner, the plethora of movers DC area offers can simplify your transition. But apart from the logistics, moving to Falls Church VA requires some preparation to be seamless and stress-free. Read on and learn what makes Falls Church special and what you should know before calling it home.
Historical charm meets urban sophistication in Falls Church
Falls Church, with its rich historical background, seamlessly melds the past with the present. Did you know, for instance, that the name "Falls Church" is derived from the 18th-century Anglican parish of the same name? This lends a fun touch to the city's historical aura. As you walk through its streets, you'll witness:
Stately colonial homes reminiscent of bygone eras.
Modern boutiques and coffee shops exuding urban vibes.
Restored historical landmarks that tell tales of yesteryears.
Whether you're a history buff or a modern city lover, Falls Church promises to captivate your heart with its unique blend of old and new.
Top-tier schools offer opportunities for maximum development
In Falls Church, the value of education is evident at every turn. The city proudly champions its rich educational heritage, with schools like George Mason High School serving as a beacon of academic excellence. The emphasis isn't merely on traditional learning, but there's a passionate drive toward innovative methodologies that engage students in an evolving world. Falls Church City Public Schools often stand out in statewide rankings, a testament to their unwavering commitment to quality. This accolade isn't just a mere statistic. It's a living, breathing reality felt in the laughter of students on playgrounds, in the thought-provoking discussions in classrooms, and in the many achievements of its alumni. Families moving to the area can rest assured, knowing that they're stepping into an environment that prioritizes the growth and development of its youngest members.
A tight-knit community will welcome you with open arms
One of the true joys of Falls Church is its embrace of community vibes and activities. As you plan to become a part of this close-knit community, transitioning from a distant location can be a challenge. Fortunately, the long distance moving companies Northern VA provides can help ease this transition, ensuring that your belongings arrive safely. Once settled, you can dive right into enjoying the local parks, recreational areas, and community events, knowing that your move was handled with care. In fact, while these pros are dealing with your transfer, you can meet your new neighbors. Organize, a casual cocktail party in your new home and connect with the people you'll be seeing regularly in the future.
You'll be able to find the home of your dreams here because Falls Church has got it all
In Falls Church, the housing spectrum is as diverse as its history. Quaint colonial homes sit proudly next to sleek, modern apartments, each telling a different tale of the city's evolution. This city, being a stone's throw from Washington D.C., boasts resilient property values. All that attracts both seasoned investors and first-time homeowners. But it's not just about the structures. The spirit of Falls Church neighborhoods, whether it's a lively downtown corner or a quiet suburban pocket, is truly captivating. As you delegate all your relocation process issues to one of the moving companies Falls Church VA residents rely on, you can focus on finding the home that really suits you. Naturally, you are not just looking for pretty walls to brag about. You are looking for a home to live in. So, clear your schedule and your mind and dive into this project head-first.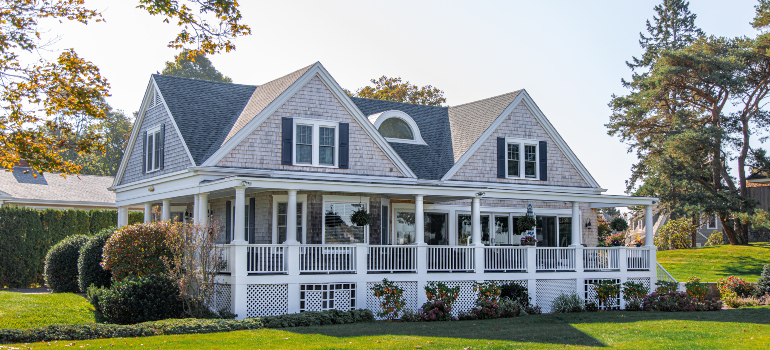 The cultural events of the area never fail to charm every visitor and every new resident
The heartbeat of Falls Church's culture can be felt through its diverse range of local events and festivals that color its calendar. Each year, residents and visitors eagerly anticipate the annual Memorial Day Parade and Festival. This gathering is more than just a celebration. In fact, it's a reflection of the community spirit, showcasing local talent and fostering connections. Similarly, the Tinner Hill Blues Festival resonates with the city's deep musical roots, becoming an ode to its rich past while pushing forward into contemporary rhythms. The Falls Church Farmers Market is yet another cultural gem. Operating for over 35 years, it's proof of the community's love for fresh, local produce and artisanal treasures. Seasons in Falls Church are marked not just by the changing weather but by these events that celebrate life, heritage, and togetherness in this close-knit community.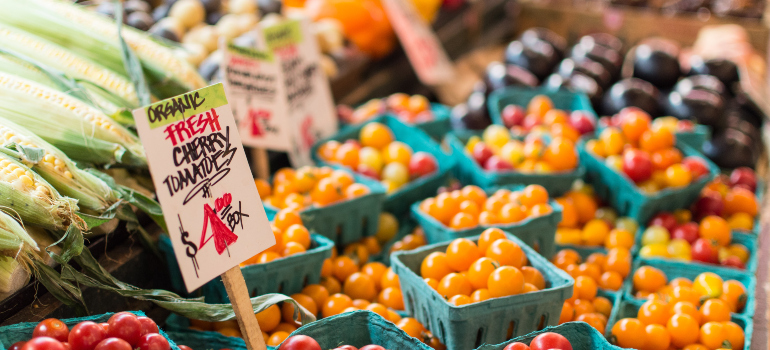 The city supports all kinds of transport at the highest level
Falls Church's transportation system serves as a robust bridge between its residents and the fabulous life they are chasing. With the Washington Metropolitan Area Transit Authority (WMATA) at its heart, the city ensures smooth commutes to Washington D.C. and its environs via Metrorail and Metrobus. The East Falls Church Metro Station has become a linchpin for many, streamlining daily routines. But transportation in Falls Church isn't just about buses and trains. The city's infrastructure warmly welcomes cyclists and pedestrians, with beautifully paved trails and streets. Moreover, for those contemplating local transitions within the city or its close neighbors, the local movers Northern VA recommends can seamlessly assist. All these efforts coalesce to make journeys in and out of Falls Church not just efficient but pleasantly memorable.
Falls Church isn't plagued by unemployment
When considering moving to Falls Church VA, one's career prospects play an undeniable role. Falls Church stands out not only for its cultural offerings but also for its robust job market. Here's an intriguing fact: While many cities face employment challenges, Falls Church boasts an unemployment rate consistently below the national average. Those looking to set up roots here can explore:
Thriving tech startups bringing innovation to the fore.
Established government and defense sectors offering stable opportunities.
A booming service industry always on the lookout for talent.
With its strategic location near Washington D.C. and a flourishing local job scene, Falls Church promises a promising career trajectory for both new and seasoned professionals.
Moving to Falls Church VA will bring a positive change to your life you've been chasing
Moving to Falls Church VA has the potential to be the best decision you ever made. It beckons with its rich history, impressive educational institutions, vibrant local events, and a thriving job market. As you contemplate this exciting move, keep in mind that every corner of this city promises a unique story, waiting to be part of yours. Whether you're seeking professional growth, cultural immersion, or a nurturing environment for your family, Falls Church provides a chance of a life well-lived. Dive in and let your next chapter unfold amidst its charm.