Are you considering moving to the beautiful state of Maryland with your family? If so, you're making a great choice! Maryland offers a diverse array of cities and communities, each unique in its own right and brimming with family-friendly amenities. With top-notch schools and abundant recreational opportunities, Old Line State has a lot to be proud of.  So, when it comes to moving to Maryland with kids you have two main things to worry about: choosing the city and organizing the moving process. The latter is simple, just hire local movers MD is home to and enjoy a stress-free process. However, choosing the right city requires some meticulous research. Here are our suggestions for the best places you should take into consideration.
Bethesda provides a perfect blend of urban and suburban living
Bethesda is a picturesque gem that seamlessly blends urban convenience with the comfort of suburban living. Families making the move to this city often find themselves captivated by its charm. Known for its excellent schools and educational opportunities, Bethesda offers a superb environment for children's growth and development.
One of the first steps when relocating to Bethesda is to enlist the services of professional movers Bethesda MD residents trust. That will give you some extra time to focus on exploring your new hometown and planning an exciting future in it.
You'll find that Bethesda boasts a large number of family-friendly amenities. Parks and recreational areas, such as Cabin John Regional Park and the Capital Crescent Trail, provide endless opportunities for outdoor adventures. The city's commitment to safety and community well-being is evident, offering parents peace of mind.
With its vibrant cultural scene, excellent dining options, and a strong sense of community, Bethesda is an ideal choice. Every family seeking a harmonious blend of city life and suburban tranquility will be happy living there.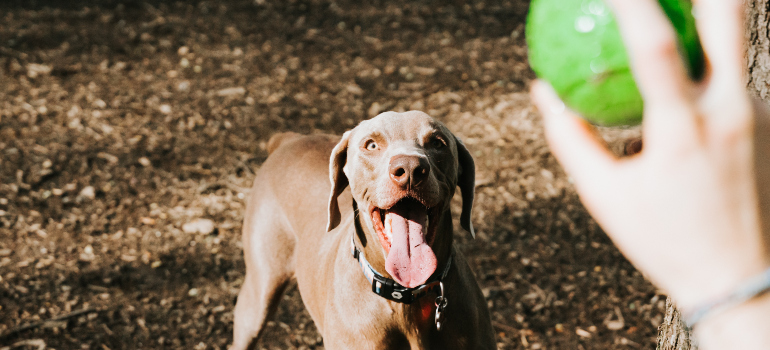 Bowie is a family-friendly gem and a great place to choose when moving to Maryland with kids
Bowie, originally a small railroad stop, has grown into the largest municipality in Prince George's County. In fact, it's the fifth-largest in Maryland by population. Despite its size, it retains a cozy suburban vibe, making it a top choice for families. Historically, Bowie transformed from small farms and tobacco plantations to a bustling town with the construction of the railway junction. Today, it boasts a population of over 58,000 and is home to the Bowie Baysox, a Class AA Eastern League baseball team affiliated with the Baltimore Orioles.
Living in Bowie offers a blend of history and modern amenities. The majority of its residents reside in a planned community from the 1960s. Commuting is a breeze with direct connections to Washington D.C. and Annapolis, and three nearby Amtrak stations. When it comes to education – it's a priority here, with numerous public schools and Bowie State University offering a range of programs.
Recreation is abundant with parks like Allen Pond Park, which features an ice arena, amphitheater, and skate park. History buffs will appreciate the Belair Estate, a Georgian plantation house and former top racing stable. In addition to all that, the shopping centers like Free State Mall and Hilltop Plaza cater to retail needs. With a median house value of $329,107, Bowie offers a balanced cost of living, making it an ideal place for families to call home.
In Frederick, your kids will learn a lot while having loads of fun
In the very heart of Maryland, Frederick stands out as another family-friendly gem. It offers an abundance of benefits for those moving with kids. Its picturesque streets provide a perfect backdrop for a happy life. Also, this city is a haven for families seeking a welcoming community and high-quality living.
One of the key advantages of making Frederick your home is its exceptional school system. Frederick County Public Schools consistently receive high marks for their dedication to education and the well-being of students. When you settle here, your children will have access to top-notch educational opportunities.
So, after one of the moving companies Frederick MD residents trust finishes moving your stuff, you can dive into the vibrant culture and history of the city. For instance, you can take your kids on a fun and educational journey by exploring the National Museum of Civil War Medicine. It's a unique institution that offers insights into medical practices during the Civil War.
Frederick's charming downtown area boasts a variety of activities for people with kids. There are quaint shops and restaurants as well as beautiful parks and community events. Finally, the city's strong sense of community ensures that your family will quickly feel right at home in this warm and welcoming environment.
Gaithersburg – a family haven that constantly attracts those moving to Maryland with kids
Those who choose Gaithersburg when moving to Maryland with kids will surely not regret it.  Among other things, it's renowned for its top-tier public schools. These educational institutions base their curriculum on specialized learning programs and individualized approaches. Most parents dream.
After entrusting your belongings to one of the reputable moving companies Gaithersburg MD locals recommend, you should dive deeper into what this place has to offer. And that is by no means little. In fact, Gaithersburg's commitment to family entertainment shines through its numerous park recreational facilities and lively community events. For example, Gaithersburg hosts the annual "Celebrate Gaithersburg" festival, offering food, music, and family activities.
With its strong sense of community, outstanding schools, and abundant family-friendly amenities, Gaithersburg is an ideal place for families with kids to thrive.
A suburban oasis near D.C. called Potomac may be just what you are looking for
Montgomery County is the home of Potomac, a delightful suburb of Washington, D.C. Also, it's recognized as one of the best places to live in Maryland. With a population of 46,891, it offers a dense suburban atmosphere where most residents own their homes. This town is a hub for restaurants, coffee shops, and parks, giving families plenty of options for weekend outings.
Potomac also features outstanding public schools, just like most of the cities recommended here. Education is a priority, and the schools are solid proof of that. The community is diverse, with residents from various backgrounds and moderate political views. Many retirees also find Potomac to be a peaceful place to spend their golden years.
When it comes to housing, it leans towards the upscale side, with a median home value of $937,000. But with that price tag comes the benefit of living in a safe, comfortable, and amenity-rich environment. The area is predominantly filled with large single-family homes. Naturally, that is perfect for families looking for space and comfort.
Rockville – a smaller city that refuses to be boring
Rockville is ideal for those who seek a more culturally rich experience but not at the price of education. In fact, it hosts various cultural events and festivals, enriching young minds with art exhibitions and live performances. It is interesting that our experts here from A2B Moving and Storage have moved to Rockville more than one happy family that prefers an active lifestyle but with all the benefits of a small-town environment.
As you attend the many cool events that often take place here, your kids will enjoy a fine education through excellent schools and numerous youth-centric activities, including sports facilities and clubs. With a vibrant arts scene, educational resources, and a focus on community well-being, Rockville will give your family all you've ever really needed.
If a home with a yard is what you dream of, Olney is where you should move to
Another cool place to live with kids in Montgomery County is Olney, a charming suburb of Washington, D.C. It has a population of 35,815 and it's the perfect size for families seeking a close-knit community vibe. Living in Olney provides residents with a sparse suburban feel, and the majority of them own their homes. This means spacious backyards for kids to play and neighborhoods that exude a sense of belonging.
The town is dotted with parks, making it a haven for outdoor enthusiasts and families who love picnics or weekend strolls. Young professionals find Olney appealing, and the community leans liberal, fostering an inclusive environment.
Housing in Olney is a mix of comfort and style, with a median home value of $551,300. As for the town's location, it offers the best of both worlds: the serenity of suburban life and easy access to the bustling vibes of D.C. All in all, Olney is a blend of community warmth, excellent schools, and recreational spots, making it a top choice for families.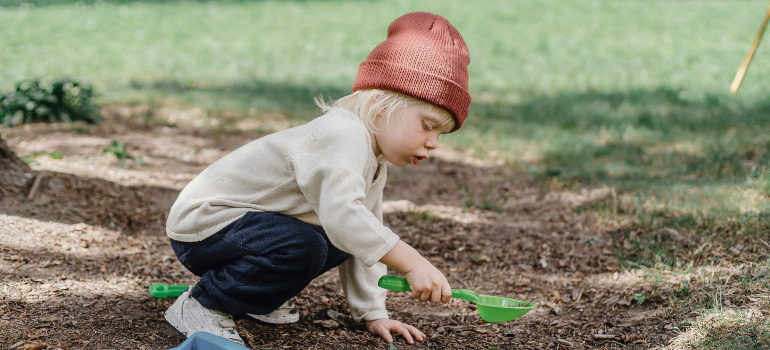 Annapolis – the capital of Maryland and the dream hometown of many parents
Annapolis, the capital city of Maryland, is a historic gem that beckons families with its unique blend of history and adventure. It's no wonder that many people choose to move to Annapolis given its special allure.
One of the reasons families are drawn to Annapolis is its rich historical significance. The city is home to the U.S. Naval Academy, where future naval officers are trained. This historical institution offers a unique educational experience for those living in the area.
But the history is not all that Annapolis is about. This city is also a gateway to exciting adventures on the Chesapeake Bay. Sailing, boating, and water sports are integral parts of the Annapolis lifestyle, making it a dream location for families who love the water.
Here's a list of reasons why people choose Annapolis:
Historic charm and landmarks.
Exceptional educational opportunities, including the Naval Academy.
Access to Chesapeake Bay for water-related activities.
A vibrant community with cultural events and festivals.
A picturesque downtown area with excellent dining and shopping options.
Annapolis is undoubtedly one of the top choices for families relocating to Maryland. With its unique combination of history and adventure, it is quite understandable why that's so.
Columbia is a place where family and career flourish in unison
Some say that Columbia is a city that perfectly balances family life and career opportunities. Moving here not only benefits your kids but also your professional journey. With highly-rated schools and a focus on child development, Columbia provides an excellent environment for your children's growth and education.
One of the features making Columbia a place you'd enjoy living in is its planned community structure. That means easy access to parks, community centers, and recreational facilities. This promotes an active lifestyle and fosters a sense of belonging.
Moreover, Columbia is strategically located between Baltimore and Washington, D.C., making it an ideal choice if you're looking to advance your career. With so many job opportunities in nearby cities and a supportive local community, this area offers the best of both worlds for your family and professional aspirations.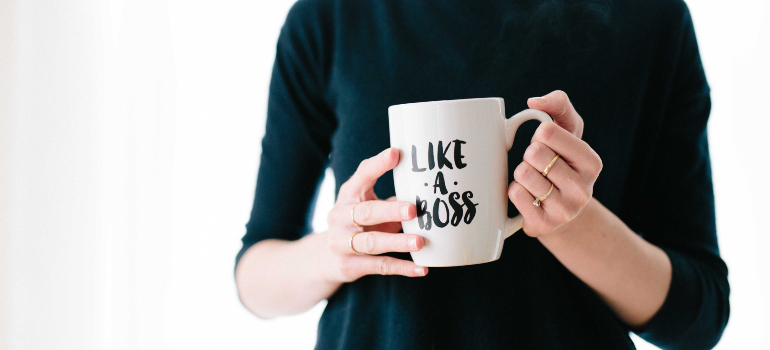 The place where tranquility meets convenience is called Chevy Chase
Chevy Chase is a small community but by no means insignificant. The balance it brings to a family life is worth giving it a second thought, at least. With a population of 10,211, this town offers a tranquil atmosphere, and the majority of residents own their homes.
What sets Chevy Chase apart is its proximity to Washington, D.C., making it a dream for commuters. You're just a short drive away from the nation's capital, with all its attractions and employment opportunities. Additionally, the town boasts excellent public schools, making it a very good place to raise children.
This family-friendly suburb doesn't only rely on its neighboring metropolis when it comes to providing entertainment. It offers a range of recreational activities, from parks and playgrounds to local events and community gatherings. The sense of community is strong, and you'll quickly find yourself surrounded by friendly neighbors.
When it comes to housing, Chevy Chase tends to be on the pricier side. However, the investment is worth it for families looking for a serene yet convenient lifestyle.
Ellicott City is a guardian of history, yet a provider of career opportunities
Ellicott's rich history is not just a backdrop but an educational resource. Families can explore historical sites and museums, and provide their children with hands-on learning opportunities. Also, Ellicott City's mix of old-world charm and modern amenities creates an ideal environment for family life. It boasts numerous parks, nature trails, and outdoor activities for kids to enjoy.
Additionally, if you're seeking to balance your career with family life, Ellicott City's proximity to Baltimore and D.C. offers career opportunities while allowing you to come home to a close-knit community. This historic city has the potential to make your family life truly enriching.
There's no doubt that you'll find the best place for your family to live in Maryland
It is evident that in Maryland, you'll discover the perfect place to call home for your family. Each city presented here offers unique advantages, from uncompromisingly good education to cultural richness, historical significance, and the balance between family life and career opportunities. All of these places showcase Maryland's commitment to family well-being, excellent schools, and a strong sense of community. They aren't just locations. They're where your family's dreams can thrive. So, if moving to Maryland with kids and finding a perfect home is on your list, take these suggestions seriously. One of these cities is certainly the place where your family can create the life you've always dreamed of.  So, start exploring and enjoy the process!