If you're searching for a peaceful retirement, we urge you to shift your focus to Maryland. Maryland has a lot of lovely beaches with much milder weather than Florida, for example. If you're not a fan of humidity, Maryland is truly the perfect location. Additionally, you won't need to only stay in your home in Maryland. There are still many metropolises to choose from, and a lot of new, fun cultures to experience. We at A2B Moving and Storage have prepared a list of the best places in Maryland for a peaceful retirement! Continue reading to find out what makes each Maryland city special.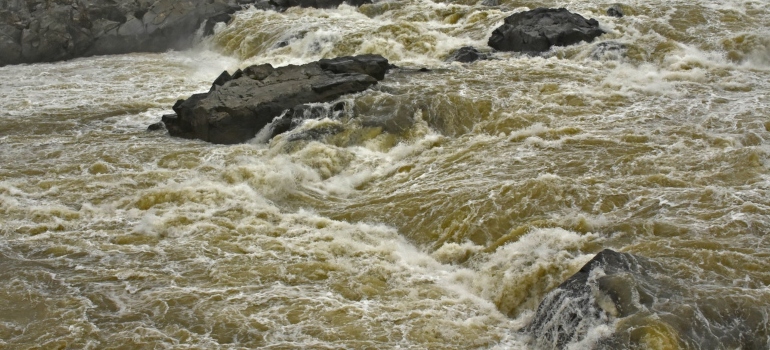 1. Cumberland
Cumberland is located in Western Maryland and is usually regarded as a historical town. This city is on our list because it is able to provide a really good quality of living while also being more affordable than the US average. You can enjoy the best years of your life surrounded by amazing nature and sights you can visit each day. The town offers glorious museums where you can explore some new approaches to art. Also, you'll be able to visit some of the most famous wineries in all of Maryland. And what's better than sipping wine with your loved one while enjoying the rest of your lives? Many of the movers Maryland will most likely recommend Cumberland as one of the best places for retirees.
Around 20% of the Cumberland population is people older than 65. So, even if you're moving and you're single, you'll still be able to meet someone! Love gives us life energy, so you should never give up on love. Crime is much lower than the national average in Cumberland, as is the median home value. It is truly the perfect haven for all those wishing to take life one step at a time and enjoy the journey.
2. Bethesda
Bethesda is a town that is in the suburbs and borders Washington DC to the north and is next on our list of places in Maryland for a peaceful retirement. Around 60,000 people live in Bethesda, making it neither too small nor too big. This town is perfect for retirees looking for an active retirement. Those searching for an urban faced-paced setting for their retirement have found the perfect city. In Bethesda, you'll come across incredible restaurants, great shopping opportunities, an art district, and, of course, many health care facilities. Bethesda's weather is mild, with cool winters and warm summers. Usually, winter temperatures go down until 39 degrees, while summer temperatures don't rise over 79 degrees.
And the best part of living in Bethesda? Washington DC is just a bus ride away! Anytime you feel like going to DC and enjoying the urban flare, you're welcome to do so. There are many moving companies Bethesda that specialize in senior relocation. They'll know exactly how to move you! And they try to make everything as pleasant as possible for you and your loved ones.
Gaithersburg
Gaithersburg is close to Bethesda and Washington DC which makes it another perfectly placed pick for retirees! Many retirees are originally retiring from their jobs in Washington DC. And what's better than moving close by to enjoy nature while staying close enough to visit your family in DC? Obviously, you choose and decide on your own what you're searching for. But, Gaithersburg offers a lot to senior citizens. Due to this perfect location, Gaithersburg is one of the most culturally and economically diverse areas in MD. Lately, there's been a rise in New Urbanism communities, many moving companies Gaithersburg MD have been busy relocating people here.
And don't be fooled by the name! The truth is that these communities promote walkable neighborhoods with many different types of housing. Also, each of these neighborhoods has some of its own facilities making it so that if you don't want to, you don't have to leave at all. Everything is within hand's reach! Gaithersburg has many parks you can visit that offer outdoor activity. These activities range from walking and hiking to mountain biking. Additionally, you can visit one of the many events and festivals held during the year.
4. Frederick
Frederick is up next on our list of places in Maryland for a peaceful retirement and has some of the biggest and most amazing retirement communities. There are many facilities that offer incredibly comfortable living, while also taking care of your health-related needs. You can enjoy spa living while always having someone near if something happens in Buckingham's Choice, for example. The people in these facilities take care of all the hard things for you. There'll be no more garden maintenance that makes your back hurt! Of course, this kind of living is on the pricy side, as well as not everyone's wish. Luckily, there is so much more Frederick can offer.
Frederick has around 60,000 residents. This city was an important crossroads in the Civil War so it has a lot of historical sites you can visit. Big portions of the city are walkable and pedestrian-friendly. You can find different small shops, cafes, and restaurants to visit each day! Remember to contact the moving companies Frederick MD on time and determine a date for your relocation.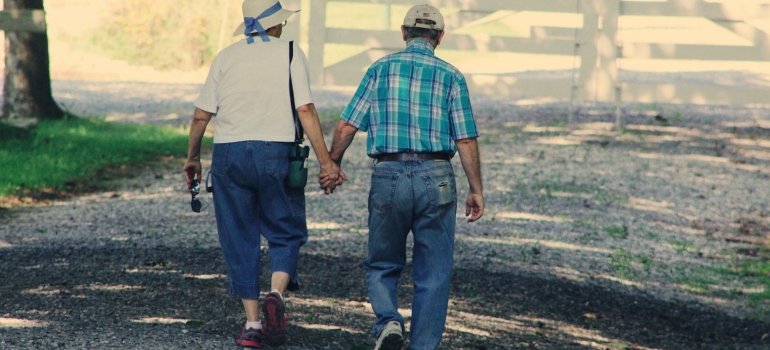 5. Hagerstown
Hagerstown is an exciting urban hub. Many retirees aren't simply searching for calm, quiet living. Everyone loves to have fun after all! In Hagerstown, you can find many museums and historical societies. It's pretty easy to become a part of the community and enjoy your time here. There are many parks, forests, and similar places to hike and stay active. Truly, Hagerstown is perfect for those searching for a bit of adventure while still staying in a cozy town.
The crime rates are low and there are many seniors already living here. You'll have no trouble fitting in and finding some new friends. Remember, it's never too late for new beginnings.