Now that your business is relocating, doing it the right way should be your top priority. You will probably be stressed out about it, but you should know that it is a good thing. Moving is a sign of success, especially in the corporate world. And to succeed with moving, you should try to find commercial movers in Falls Church that suit your needs. With so many options, it will for sure be difficult to find the right moving companies DC area. With our guide, we will try to help you find what you are looking for.
Tips on how to find commercial movers in Falls Church
The process of trying to find commercial movers in Falls Church might be just a little more tiring than finding some residential movers DC. After all, you won't be relocating just your home, but the business you have worked so hard to establish. All your employees will be under stress, and you should try everything in your power to keep productivity at a high level. Finding the right moving help can do that, so you should:
Know what you need
Ask for recommendations
Require a detailed plan of action
Get more than one estimate
Know what you need
You won't be able to find the best office movers DC if you don't know what you need. Sit down and think, do your employees know how to set up their computers themselves, or do they need help? Can you manage to move heavy furniture down the stairs by yourself? Once you figure out all the services that you need, you will be able to begin the search.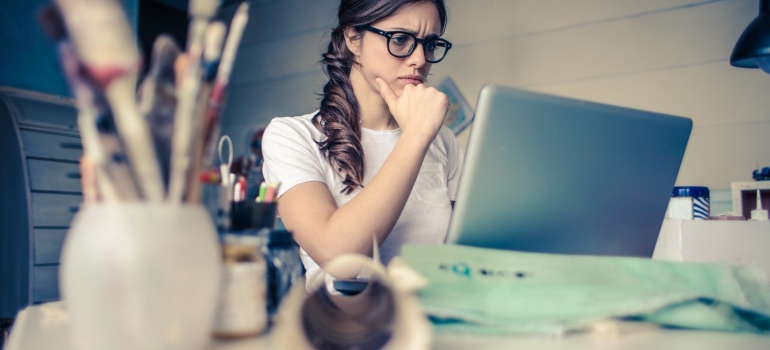 Ask for recommendations
Commercial moves happen every day, so chances are high that you know someone who has moved their business recently. Personal recommendations are your best shot at finding reliable movers Falls Church VA. Someone who has been through what you are experiencing right now will be able to tell you whether hiring a certain mover is worth the effort or if you are better off without them.
Require a detailed action plan
If you hire professional movers, it is expected for them to do the majority of moving tasks. But even in that case, you must know what the plan of action is. By knowing this, you will be able to navigate and help your employees do their tasks successfully and without disruptions. Knowing what to expect will give both you and them a peace of mind that is priceless in this hectic time.
Get more than one estimate
It might be tempting to just go ahead and accept the first offer that you get. While it can turn out to be the right choice, it hardly happens on the first try. A rule of thumb is to get at least three estimates, after shouting out all the available options. And never accept an offer that is drastically more affordable than the others. These people will relocate your business, so don't try to save money by hiring amateurs. In almost 100% of the cases, they end up costing you more than real movers.
Conclusion on how to find commercial movers in Falls Church
When trying to find commercial movers in Falls Church, you must have patience. You will find many moving companies whose offers will be tempting, but your main goal is to find the one that offers the best services for the best price. In an industry that's this dynamic, it can be a hard task to do. We wish you good luck!