Maryland is one of those places that are preceded by its reputation. If you are interested in what life is like there and are thinking of moving, this article is for you. Before seeking professional help like A2B Moving and Storage and starting the moving process try to learn something interesting about your new home. Let's go through some places in Maryland for young families together and see what is great about them. 
What are some of the places in Maryland for young families?
It is essential to get acquainted with your new environment. This helps you to adjust much easier later on and continue with a comfortable life. Certain places in Maryland are excellent for a carefree life. Let's look at some of them: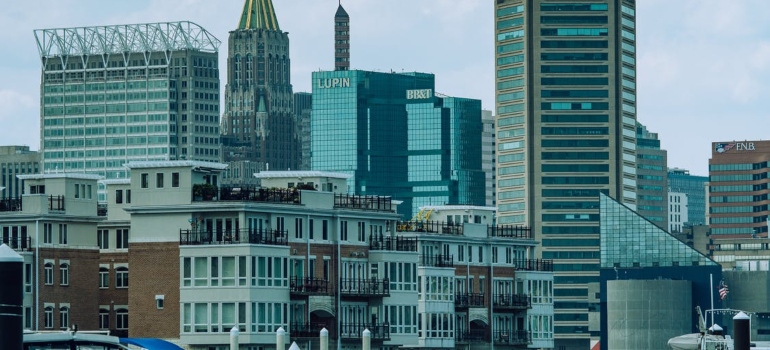 #Frederick
This city is part of the Baltimore-Washington metropolitan area which makes it very attractive for newcomers seeking new opportunities. Frederick is a real historic city. It is widely known for its civil war history, which makes it an important center of American culture. Seeking moving companies Frederick MD in order to relocate here is worth it. This place is attractive not only for historians but also for people who are looking for a low cost of living, quiet life as well as a colorful atmosphere, and good fun.
#Gaithersburg
This beautiful city is located in Montgomery county. It is divided by interstate 270 which makes it easier for moving companies Gaithersburg MD to relocate you in a timely matter. The town consists of an east and a west section. The east section is where the "Old Town" is whereas the west section is where the affluent thriving neighborhoods and businesses are located. This city's many real estate and job opportunities as well as beautiful parks should make it very attractive for you and your family.
#Bethesda
Bethesda is one of the most beautiful and prosperous places in the country. It has a highly educated population and lots of job opportunities which makes it very appealing. The standard of living is high, but that is why the average salary is also above the national average. The average family owns two cars but despite that, Bethesda has a developed metro that many like to use, and commuting to work is much easier in this city. Its highly skilled movers Bethesda MD are ready to make the relocation carefree for you if you have been convinced to move here.
#Pros of moving to Maryland
Let's take a look at some of the good things about moving to Maryland in general and how living there could have a positive impact on you and your family:
Efficient access to other parts of the country; Maryland is one of the best-connected states in America. It is located near Washington D.C. and it's also home to the BWI Airport. This airport offers easy access to many parts of the country and the world. No matter where you plan to travel, you will get there easily.
Fast growing job market; This state is home to some of the fastest growing IT companies. Its good labor pool, as well as flexible training programs, make it one of the best places to do business.
An abundance of outdoor activities; Did you know that over 40% of the state is covered in trees? This fact speaks for itself. Whether you like hiking or horses, this oasis has something to offer. Many places in Maryland offer great outdoor programs and activities that you will surely enjoy.
Access to numerous museums and similar institutions; Maryland is close to the capital which makes it great for all museum lovers. It also has the National Aquarium and the Walters Art Museum within the state. If you decide to move here you will have plenty of places worth visiting.
Tips on how to move properly
If you want to fully enjoy your new environment and home, that cannot pass without a comfortable carefree move. You need good organization and proper planning. Here are some tips to make moving easier: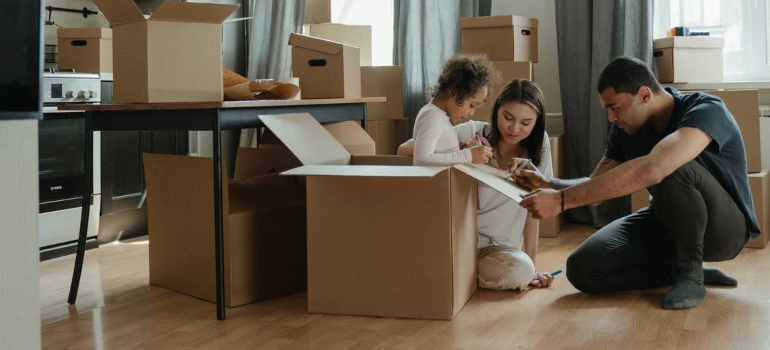 #Get rid of excess belongings
If you have things around the house that you have always been looking forward to getting rid of but never have, moving is the right time to do so. Use this opportunity to properly purge through your belongings. Take a large box in which you will store unnecessary things. Go through each room and think carefully about what you need and what is unnecessary. This way you will facilitate the move and make more space in your new home.
#Seek professional help
After going through some of the places in Maryland for young families and deciding what is best for your family, you must be thinking about whether to move on your own or hire skilled people. There are a lot of movers Maryland that are ready to help you with your relocation. Don't think that saving some money in the short run is the right option. It's always better to seek professional help and use the excess time for something smarter.
#Pack properly
One of the most important things with any move is proper packing. Pay close attention to that. Don't waste money on boxes. Simply look for a nearby furniture store and ask them if they have extra boxes. Also, while packing, be careful what things you put together. Don't leave a lot of empty space as that increases the chances that something will break or wrinkle. Pack in a logical order. Start with smaller items that are in the way and after that gradually move to larger appliances.
Summary
Moving does not have to be scary if you are well organized and approach your obligations on time. When you look into some of the places in Maryland for young families and decide what is for you, don't hesitate to ask for help. We hope this short article on Maryland has been helpful to you.