If you are planning on moving to DC with your family rest assured that this is the right place to raise kids. When moving to a new city with kids the most important thing for parents are schools. However, apart from finding a good school, it is important to consider other aspects that will be important for you and your family. Finding a neighborhood that has to offer a lot of activities, but on the other hand that is quiet and peaceful, is crucial for a family. Before you start searching for moving companies DC area that will relocate your family you need to find the right area to live in. To help you with that decision we made a list of charming DC area places for a quiet family life.
Tucked between the Chesapeake Bay, Atlantic Ocean, and Appalachian Mountains, DC is an area that has so much to offer. It is a unique place where you can feel both the present and the past of the country. DC is diverse, full of history, safe, and has great job opportunities. Also, it is suitable to raise kids since it has a great educational system, plenty of outdoor activities and sports facilities. Wherever you decide to move with your family, be sure that you will not make a mistake. However, if you are looking to hire movers DC to relocate you to a quiet and charming DC area there are a couple of neighborhoods that stand out.
Among all DC area places for a quiet family life, Georgetown is #1
Whether you are moving locally or using long-distance movers DC, Georgetown is a place where they should transport your and your family's belongings. Georgetown, founded in 1751, is the oldest area in DC. With its historical charm and cobblestone streets, it is well known to be the most family-friendly neighborhood in the DC area. It is a relatively small area, but here families will find everything they need.
From plenty of restaurants and stores to high-quality schools, which are the main advantage of this area, Georgetown is a great place to raise a family. Apart from highly-rated elementary and high schools, Georgetown is the home of Georgetown University that offers a diverse choice of undergraduate and graduate programs. Also, there are plenty of outdoor activities for you and members of your family, such as places for biking, jogging, and kayaking.
The Palisades
Another DC area that is suitable for families is the Palisades. This neighborhood runs towards Georgetown and there is nothing that you will miss here to raise your kids. Because of its light traffic, it is quiet and tranquil, making it perfect for families that are not used to the city crowd. This community consists mostly of single-family homes made in colonial style. The Palisades is a charming little town with plenty of restaurants and farmers' markets.
The biggest advantage for raising kids here is Francis Scott Key Elementary School. This is one of the highest-ranked elementary schools in the DC area. Over the decades it has been the main reason families hire local movers DC to relocate them in this neighborhood. Still, education is not the only thing that makes this place family-friendly. The Palisades offers recreation centers and playgrounds, as well as gorgeous parks for your kids to enjoy outside activities.
Capitol Hill East
Even though it doesn't seem like that, because of all the buildings situated there, Capitol Hill East is a quiet area. Just walking distance from the downtown, this area offers a mix of urban and suburban lifestyles. It is the largest historical district and the population diversity of this area makes it very unique. Recently, Capitol Hill East became the number one choice for quiet family life in the DC area.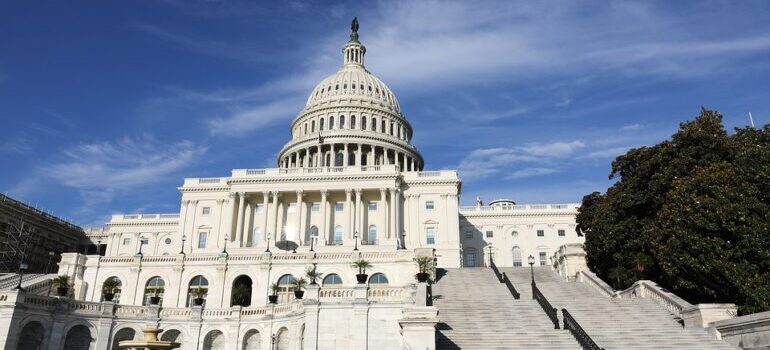 The main reason why families use moving services DC to relocate to Capital Hill East is not only because of its location but because of the charm that has. There are plenty of restaurants and dining options but at the same time, it is not crowded. Also, there are no nightclubs in this district which makes it perfect for people that are looking for a peaceful area. Capital Hill East has plenty of parks where you can enjoy or have a picnic with your family.
Glover Park is one of the best DC area places for a quiet family life
Situated within walking distance from Georgetown, Glover Park has seen a great increase in the population of kids. It is one of the safest areas in DC which makes this place an ideal choice for families to move here. This neighborhood has a strong sense of community offering Glover Park community websites where people can get informed about news, events, find babysitters, etc.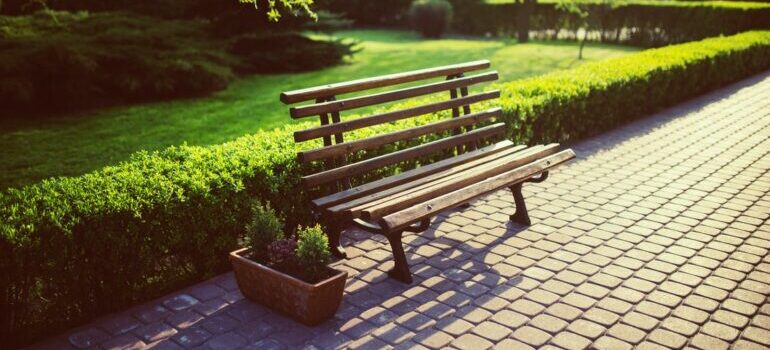 Glover Park is home to an award-winning public school in the DC area, Stoddert Elementary School. What makes this school unique is the diversity that it has since its servicing children from over 32 countries. On the other hand, Glover park offers a lot of family-friendly dining options, a farmers' market, and countless parks. It is well-known for its Guy Mason Park that has a softball park famous among the kids.
Friendship Heights
Friendship Heights is a quiet area with spacious homes, giving families peace and comfort. Not only is quiet and charming but this area is easily accessible by metro or public bus. But to commute in the area you would not have to use public transportation since most of the places are within walking distance apart. Janney Elementary, an elementary school located in Friendship Heights, is a highly-ranked school. You will not have to worry about the education of your kids.
Apart from offering peace and comfort, Friendship Heights is well known for shopping. Many DC residents come here to shop, so don't miss visiting shopping areas with the most exclusive stores:
Wisconsin Avenue
Mazza Gallerie Mall
Chevy Chase Pavillion
DC has many districts that are suitable for family life. But if you are looking for DC area places for a quiet family life 5 neighborhoods mentioned above should be on top of your list.