As cities become more and more crowded, many people are looking to seek refuge in the countryside. Living in rural areas is slowly becoming popular among younger generations and for a good reason. Working in agriculture might be a difficult job. However, it is a job that secures peace of mind and provides pleasure to many people. Seeing something you took care of grow is a beautiful feeling. That is why today we are going to help you find the right place for you. Today, we are going to talk about Maryland places where agriculture businesses are booming. Once you find the place you want to move to, you should contact A2B Moving and Storage to help you relocate safely to your new home. Moreover, living in rural areas represents a peaceful lifestyle with a lot of hard work. It seems that this peaceful lifestyle really appeals to young people.
Maryland places where agriculture businesses are booming
Ever since 1634, agriculture plays a big role in Maryland. Everything from tobacco, wheat, corn, fruits, and vegetables was farmed in the state. However, grains slowly become the primary produce of the state and a very valuable export for the United States of America. Up until the 19th century, Maryland was the main state for agriculture in America, but it slowly expanded throughout the whole country.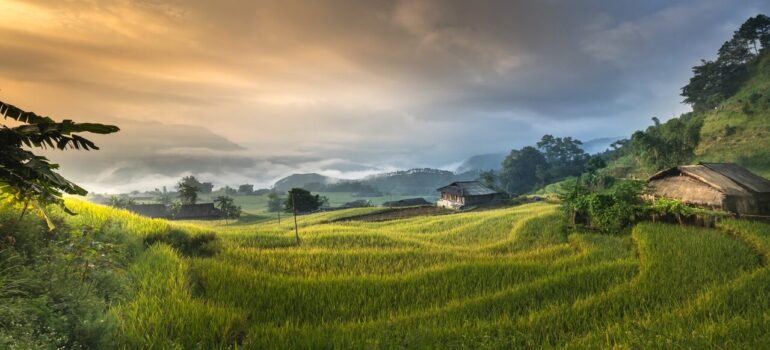 Today, Maryland has more than just crops. Production that includes dairy, livestock, honey, horticulture, poultry, and wine are just some of the things Maryland produces. Furthermore, one of the oldest soils in Maryland is Sassafras. Moreover, around 350.000 are employed in the agriculture sector and it has over 6.000 full-time farmers. Furthermore, according to a recent census, about 96% of the farmland in the state is family-owned.
Jarrettsville
The first place we want to talk about is Jarrettsville. This small town is located in Harford County and has a little over 3.000 people living in it. The town of Jarrettsville is a rural area and is a great place if you want to work with sunflowers. Aside from that, it is also a great place to raise horses or chickens. About 84% of the population in town is owning their homes instead of renting them. The median household income is around $118.000, while the median home value is $440.000. One of the most famous neighborhoods in town is Advocate Hill Farms, which has large homes with affordable prices. Furthermore, this area is one of the main areas of the town where people work in agriculture. So, make sure to stay in touch with local movers MD to help you relocate there.
Hoopers Island
The name Hoopers Island comes from a narrow chain of small islands on the south part of Dorchester County on the Eastern shore of Maryland. This town is home to many watermen and fishing is the main industry in the area. The Chesapeake Bay and Honga River surround this watermen community, making it an ideal place if you are looking to earn money from fishing. Granted, even if you are enjoying fishing as a hobby, this is a great place for you. Hoopers Island is home to anything related to fishing, whether it is sport fishing or fishing for profit.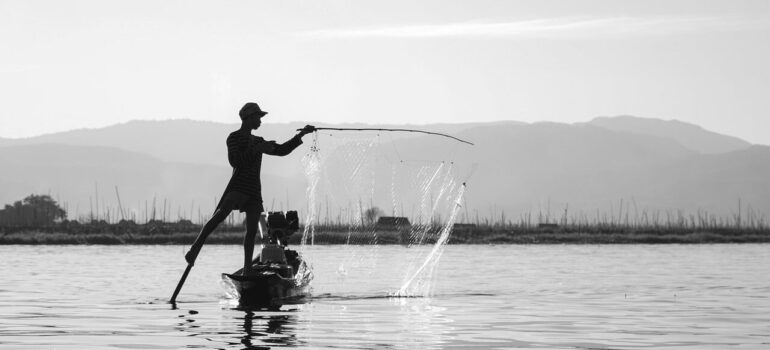 By hiring movers Gaithersburg, MD, you will soon find out why Hoopers Island is one of Maryland places where agriculture businesses are booming. One of the main thing that people fish in this area are oysters. From fishing trips to island expeditions, you can find a huge variety of water activities in this area.
Maryland places where agriculture businesses are booming: Woodbine
Woodbine is a small rural town located in both Howard and Carrol County. This area of Maryland has a plethora of farmlands that mostly work with vegetables and fruits. You will find various products there, like:
Cauliflower
Strawberries
Beats
Peaches
Blackberries
Apples, etc.
One of the most famous farms in the area is Larriland Farm which offers visitor tours, as well as picking your own fruit to take home. Furthermore, the community of Woodbine was named after the woodbine plant that grew in the fields, as well as along the riverbanks. Moreover, there is a canning factory in the area, making it easy for local farmers to sell their crops over the year. Another great thing about Woodbine is that you will soak up some amazing views while driving on the country roads to your farm or new home.
Nanjemoy
The settlement of Nanjemoy is in Charles County, alongside Maryland Route 6. This large rural area is surrounded by Nanjemoy Creek, as well as the Potomac River. Moreover, the settlement of Nanjemoy is mostly covered in farmlands and forests. Some of the most effective ways of earning money in the area are farming, fishing, and hunting.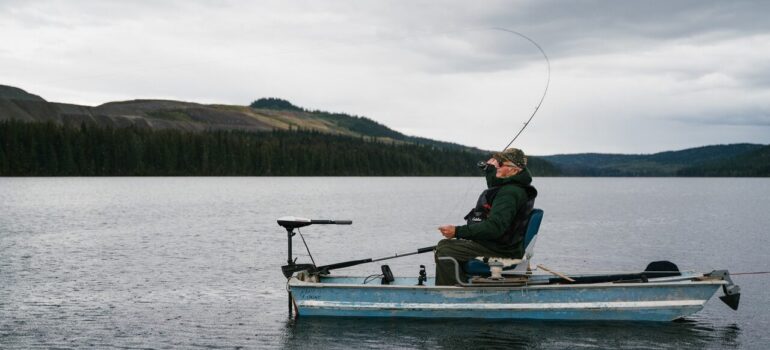 Once, people in Najemoy used to grow tobacco plants. However, today, you will rarely spot any tobacco plantations in the area. Nanjemoy is also full of wildlife that is protected by law, so if hunting, make sure to know which species you can hunt. Aside from agriculture, the settlement of Nanjemoy is great for those that enjoy outdoor activities like cycling and hiking.
What to pay attention to when finding a good place to do agriculture in Maryland
The state of Maryland is full of agricultural places you can move to. By hiring moving companies Maryland, you will ensure that you have a safe and positive relocation experience. However, if you are planning to move to the area, we advise that you aim for moving to the north-central part of the state, or the Eastern Shore. Furthermore, there are about 20 urban farms that are currently thriving in the city of Baltimore. So, basically, the whole state of Maryland has fertile soil that allows you to do agriculture. In addition, certain locations offer great fishing or hunting spots which can also bring you profit if living there. As we conclude our list of Maryland places where agriculture businesses are booming, we think that you should give it a good thought before choosing where to move.