Relocation is a process that you want to make as smooth as possible. Sometimes, there are a lot of things that you need to focus on and this makes it harder for you to grasp the entire process properly. Luckily, there are ways in which you can solve that problem. Namely, if you are having trouble grasping your moving process, consider hiring professional moving services, like A2B Moving and Storage. By hiring professional movers, you ensure that your relocation process goes exactly as you were planning on. Furthermore, today, we are going to help you find reliable local movers in Maryland, that can help you ensure the safety of your items while moving. More importantly, we will talk about different ways that can help you achieve that. Choosing a proper moving company to help you relocate is as important as the way you prepare for the relocation itself.
How to find reliable local movers in Maryland
To find the right movers for you, you need to do prior research. More importantly, finding the right movers for your relocation might take some time. Therefore, it is crucial that you start planning your relocation as soon as you can. Before you decide to hire movers Maryland and their services, make sure you "scout the field" and see which options you have.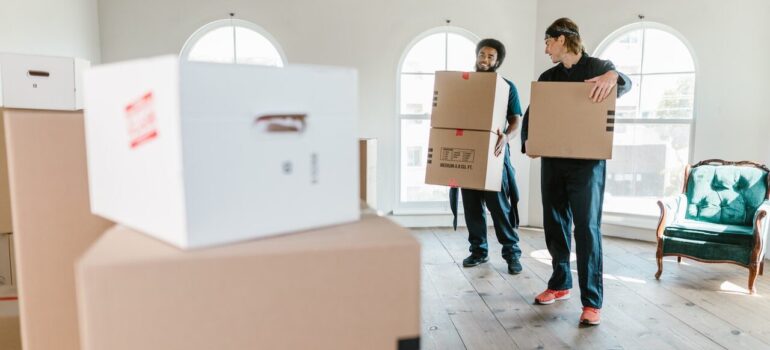 Additionally, hiring movers on your own sometimes might not be a good idea. Especially if you are lacking relocation experience in general. So, if you do lack experience, your best solution would be to rely on someone who does have it. That way, you can get your recommendation from a reliable source, like close friends or family. Nonetheless, these are all the things we will be talking about in this article.
Start by getting recommendations from people you trust
Sometimes it is hard to decide which moving company to hire. Either they all sound wonderful or they all seem sort of sketchy to you. If you have no experience with relocations, you should not try to decide based on a feeling. Instead, you should turn to people you trust. In this case, these people are your closest friends or your family. So, if you have someone close to you, that has been moving in the past or recently, ask them for a recommendation. That way, they can tell you all the ins and outs of the process and how well the company does its job. The items you transport are valuable to you and you should find a company that finds them equally important. Therefore, turn to your friends and trust their experience if you have none of your own.
Moving reviews play a vital part in deciding which company to hire
Did you ever hire someone or buy a certain product after reading the reviews? If so, you fully understand where we are coming from. Namely, if you are aiming to find reliable local movers in Maryland, you should read the moving reviews. Each professional moving company, like local movers MD, will have reviews on their website.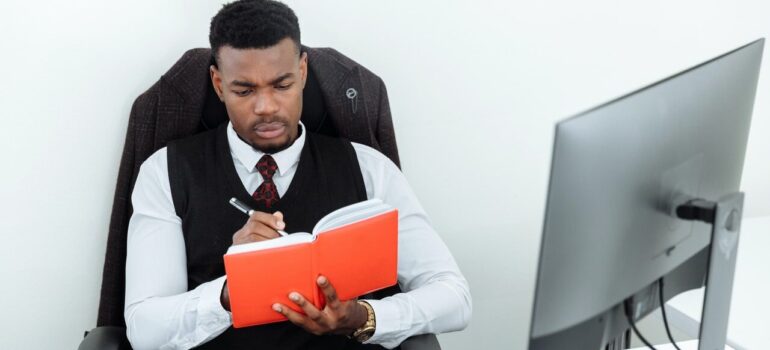 The moving reviews serve as a platform for clients to talk about their previous experience with a certain moving company. These reviews can be both positive and negative. However, the reason why they are so important is that they are always honest. Furthermore, they are a great place to see what are the strong sides of a specific company and what are the weaker sides. By reading moving reviews, you will be able to have a better grasp of how a company does its job. This can later help you decide.
Find reliable local movers in Maryland by comparing several companies
You should never strive to hire the first company you get in contact with. Because there are many moving companies out there, some of them are bound to be fraudulent. Instead, you should focus on getting as much information from several moving companies. This way, you can have more control over what company you are supposed to hire. Why this matters is because, by being able to compare several offers from several moving companies, you will be able to find the middle ground. That middle ground means having information like:
Pricing
Services they offer
The number of moving crew
The equipment a company will use
Later, you can simply see which offer suits you the best. More importantly, it will help you prevent hiring a fraudulent company, as they often tend to reel clients in with a too-good-to-be-true type of moving estimate.
Be wary of the deposit a company will ask of you
If you are going to hire a moving company like, for example, movers Gaithersburg, MD, you should not be surprised if you need to leave a deposit in advance. However, you should be very aware of how much you are leaving behind. For instance, many professional moving companies will never ask for more than a 20% deposit out of the original price for your relocation.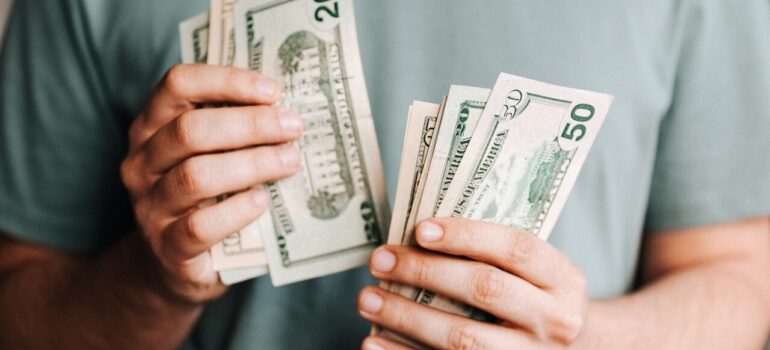 Furthermore, many companies will not require any form of payment until they deliver your items to your new address. Therefore, there is no real reason for you to hire a company that will require more than 20% if needed.
Be aware of fraudulent companies
Finally, we want you to know that there are companies that will try to scam you. However, with careful planning and smart decisions, you will easily evade them. If you want, you can always sign a contract that will help you ensure the safety of your belongings. Furthermore, you can also sign an insurance policy just to be safe. Bear in mind, if you are looking to find reliable local movers in Maryland, they will have no issues with you signing these policies. More importantly, you should remember to read everything before signing. Many fraudulent companies can often hold items hostage and demand higher pay from their customers. In that case, make sure to contact the police.