Northern Virginia, often referred to as NoVa, is a treasure trove of history, culture, and scenic beauty. From its pivotal role in the nation's past to its bustling present, it offers a myriad of experiences for both residents and visitors. Some are drawn to the area for its job opportunities and proximity to the nation's capital. Others come seeking adventure and exploration without spending a dime. And for those making the transition to this vibrant region, Northern Virginia movers often share tales of the countless free activities available, further solidifying NoVa's appeal. If you are looking for fun without breaking the bank, here are some of the best free things to do in Northern Virginia. That will ensure your time here is both memorable and budget-friendly.
Explore the Manassas National Battlefield Park
Manassas National Battlefield Park, steeped in history, is a must-visit for anyone in Northern Virginia. This park commemorates two major Civil War battles: the First and Second Battles of Bull Run. As you wander through its expansive grounds, you'll be transported back in time. This place will have you imagining the clashing of Union and Confederate forces.
Highlights of the park include:
Henry Hill Visitor Center: Offers exhibits on the First Battle of Bull Run.
Stone House: Used as a hospital during both battles.
Stone Bridge: Key strategic point during the First Battle.
For history buffs or those simply seeking a peaceful outdoor experience, Manassas National Battlefield Park is a top choice. It's not just a park. It's a journey through a pivotal chapter in American history.
Revel in the beauty of Great Falls Park
Great Falls Park, a mere 15 miles from Washington, D.C., is a natural oasis that showcases the majestic Potomac River's cascading rapids and waterfalls. Spanning 800 acres, this park offers a multitude of activities, from hiking and picnicking to bird watching and rock climbing. The park's scenic overlooks provide breathtaking views, especially during sunrise and sunset. For those who've recently relocated to the area, perhaps with the services of A2B Moving and Storage, Great Falls Park is a perfect introduction to the natural wonders of Northern Virginia. All in all, the park's accessibility, combined with its free entrance, makes it a popular destination for both locals and visitors. Whether you're seeking adventure or tranquility, Great Falls Park promises a memorable experience.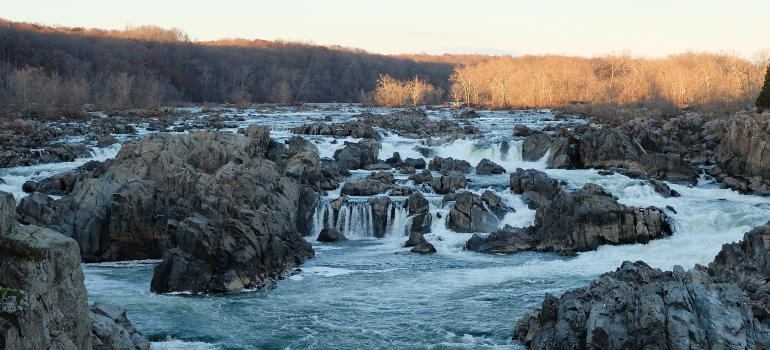 Dive into history at the National Air and Space Museum's Steven F. Udvar-Hazy Center
Located near Dulles International Airport, the Steven F. Udvar-Hazy Center is both an extension of the Smithsonian's National Air and Space Museum and a monumental tribute to human innovation. Housing thousands of aviation and space artifacts, the center boasts iconic exhibits like the Space Shuttle Discovery and the Concorde. Also, visitors can ascend the Donald D. Engen Observation Tower to get a bird's-eye view of planes taking off and landing at Dulles. What's interesting is that the center's two massive hangars cover more area than three football fields combined! Interactive displays, guided tours, and IMAX movies further enhance the experience. Thanks to all that, it's a great place to see for anyone intrigued by the vast expanse of the skies and beyond.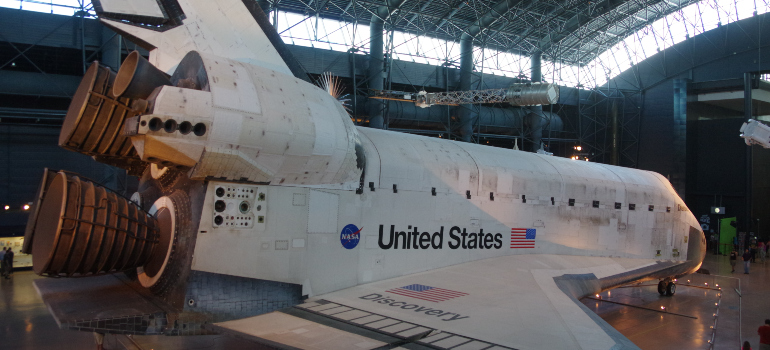 Hike the Bull Run-Occoquan Trail
One of the top free things to do in Northern Virginia is visit one of its cool trails. The Bull Run-Occoquan Trail offers a serene escape from the hustle and bustle of daily life. Spanning over 17 miles, this trail provides hikers with a scenic journey through lush forests, alongside sparkling streams, and past historical markers. In fact, as you traverse its length, you'll be treated to an array of wildlife sightings, from chirping birds to playful deer.
For those relocating to Northern Virginia from afar, the trail serves as a testament to the region's natural beauty. Many who've made the journey with the help of long distance moving companies Northern VA offers, often cite the Bull Run-Occoquan Trail as one of their first local adventures. Whether you're an avid hiker or just looking for a peaceful walk in nature, this trail is something you have to experience.
Attend a free concert at the Lee District Nights
Every summer, the heart of Northern Virginia beats to the rhythm of music, thanks to the Lee District Nights. These free outdoor concerts, set against the backdrop of verdant parks, showcase a diverse range of genres, from soulful jazz to electrifying rock. Local and national artists grace the stage, ensuring a fresh experience every week. In fact, the series has been a local tradition for over two decades, drawing both residents and tourists! Beyond the music, the atmosphere is electric—with families picnicking, children dancing, and couples enjoying a romantic evening under the canopy of stars. It's more than just a concert. Everyone there celebrates the community and the universal language of music.
Discover art at the Torpedo Factory Art Center
Torpedo Factory Art Center is nestled in the heart of Old Town Alexandria. It's proof of the region's commitment to the arts. It used to be a munitions factory during World War I and World War II. However, this historic building has been transformed into a vibrant hub for artists and art enthusiasts alike. Housing over 82 artist studios, six galleries, and two workshops, visitors can watch artists at work, purchase unique pieces, or even take part in art classes.
For newcomers to the area, especially those who've recently settled with the assistance of local movers Northern VA can provide, the Torpedo Factory is often recommended as a starting point to immerse oneself in Northern Virginia's rich artistic culture. With its waterfront views and proximity to a wide array of dining and shopping options, it's not just an art center but a complete experience.
Wander through Historic Old Town Alexandria
Old Town Alexandria, with its cobblestone streets and historic buildings, offers a glimpse into the past. As you stroll, you'll find boutique shops, art galleries, and waterfront views. By the way, the city's history dates back to the 1600s. That makes it one of the oldest continuously occupied European-established settlements in the continental U.S. Here's what you should check out while there:
Gadsby's Tavern: A historic inn and tavern.
The Spite House: The narrowest historic house in America.
Christ Church: An 18th-century Episcopal church.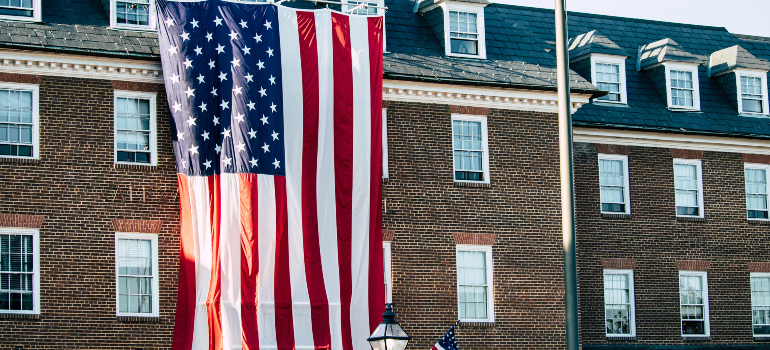 It's easy to have fun without spending a fortune with so many free things to do in Northern Virginia
Northern Virginia, with its rich tapestry of history, culture, and natural beauty, offers a plethora of activities for residents and visitors alike. From historic battlefields to vibrant art centers, and serene botanical gardens to lively concerts, there's something for everyone. Whether you're a history buff, an art enthusiast, or someone simply looking to enjoy the great outdoors, NoVa ensures every moment is cherished. Dive in and discover the alluring charm of the free things to do in Northern Virginia.