Many people these days decide that moving from Falls Church to Alexandria is a great choice for them. Whether you're shifting for work, family, or just a change of scenery, the process involves a lot of planning and organization. One of the most crucial aspects of moving is ensuring that your belongings are reach their destination safely and efficiently. This is where the expertise of local movers Northern VA offers become very useful. With their in-depth knowledge of the region and a reputation for reliable service, they can make your transition smooth and stress-free. But before you commit your belongings to these pros, here is some useful information that will help you understand how your life will be different after this change.
The historical significance of these two locations
Falls Church, named after the 18th-century Episcopal parish, has roots that trace back to the late 1600s. It played a role during the American Civil War, with several structures still standing as a testament to its historical significance. Also, it is interesting that Falls Church holds the distinction of being the smallest independent city by land area in Virginia.
Alexandria, founded in 1749, boasts a rich tapestry of history, from its days as a bustling port town to its role during the Civil War. Its Old Town Historic District is a treasure trove of well-preserved 18th and 19th-century architecture. The city was once home to George Washington, and you can still visit his townhouse on Cameron Street. So, if you're a history buff, moving from Falls Church to Alexandria will be an exciting journey for you.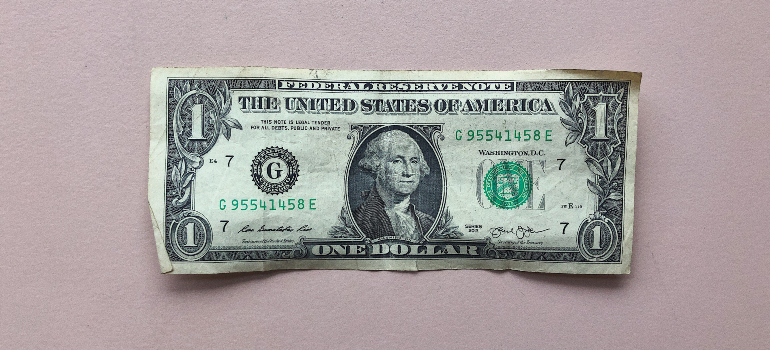 Moving from Falls Church to Alexandria this fall will make your life more vibrant
Falls Church, with a population of around 14,000, is known for its tight-knit community and diverse demographic makeup. The city hosts various events year-round, fostering a strong sense of community among its residents. It has been recognized for its high education levels, with a significant percentage of residents holding advanced degrees.
Alexandria, on the other hand, is much larger, housing over 150,000 residents. It's a melting pot of cultures, reflecting its rich history and proximity to the nation's capital. The city is known for its vibrant arts scene, community events, and festivals that celebrate its diversity. Alexandria's Old Town Farmers' Market has been operating continuously since 1753, making it one of the country's oldest. In essence, this relocation means trading a more community-centered city for a livelier and more diverse urban environment.
The educational opportunities differ
In Falls Church, schools have goals that transcend academics. They strive to be hubs of creativity and innovation, where teacher encourage students to think outside the box and explore diverse interests. Meanwhile, Alexandria's educational landscape is a blend of tradition and modernity. Here, history isn't just a subject. It's woven into classroom discussions, making lessons come alive against the backdrop of the city's storied past. Whether you're seeking a school that champions the arts, emphasizes STEM, or integrates local history into daily lessons, both cities offer dynamic learning environments that promise to ignite young minds and fuel lifelong passions.
A life in Alexandria will open up a world of art and history
Falls Church and Alexandria are treasure troves of attractions and entertainment. In Falls Church, parks and local events showcase that signature community spirit. Venues like the State Theatre offer a glimpse into the city's arts scene. Alexandria, on the other hand, is a historical gem. The cobblestone streets of Old Town invite visitors to step back in time, with boutique shops and waterfront restaurants adding modern flair. The Torpedo Factory Art Center stands as a beacon for art enthusiasts, housing artist studios and galleries. And while you're exploring, if you're in the midst of settling, companies like A2B Moving and Storage ensure your belongings are taken care of, letting you dive deep into the cultural experiences both cities offer. Whether you're an art lover or a history buff, there's always something to captivate your interest.
Housing options are diverse in both cities, with Alexandria offering a bit more luxury
Falls Church, with also has a rich history. That is why it presents a diverse housing landscape that seamlessly blends the old-world charm of historic homes with the sleek designs of modern apartments. Whether you're a fan of classic architecture or prefer contemporary living spaces, the city has a myriad of options to cater to your preferences.
When it comes to Alexandria, which is renowned for its waterfront and historic Old Town, there's a vast range of housing choices. From luxurious waterfront condos to colonial-style homes, the city's real estate market is as diverse as its history. As you navigate the complexities of buying or renting, it's essential to have reliable assistance. For those in Falls Church planning a relocation, movers Falls Church VA  recommends can provide expert services. That way you'll ensure a smooth and hassle-free transition, backed by a deep understanding of local neighborhoods and housing trends.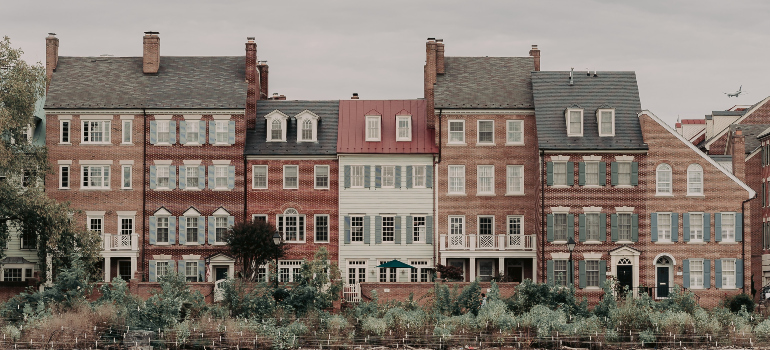 In your new hometown, you'll be using a modern and highly-developed transportation system
To secure even a bit of extra time in today's world, efficient connectivity and transportation are paramount. Falls Church, strategically located, boasts a well-connected transportation network, ensuring residents have easy access to major highways, public transit options, and other essential amenities. This makes daily commutes and weekend getaways equally convenient.
Alexandria, given its proximity to the Potomac River and Washington, D.C., offers an even more extensive transportation matrix. With multiple metro stations, bus routes, and even water taxis, getting around is a breeze. However, as newcomers settle into their new homes, there's often a need for temporary storage or moving assistance. This is where services like moving and storage Alexandria VA companies offer become very useful. They offer a holistic solution, combining expert moving services with secure storage facilities, ensuring that the transition to your new city is as smooth as possible.
You will not be jobless in Alexandria
Both Falls Church and Alexandria have robust job markets, driven by their proximity to Washington, D.C., and the presence of numerous businesses and government agencies. Here's a snapshot of the employment sectors thriving in each city:
Falls Church:
Information Technology
Health Services
Education
Alexandria:
Government Services
Tourism and Hospitality
Retail and Trade
Interestingly, Alexandria's waterfront and historic charm make it a hub for tourism, contributing significantly to its local economy. On the other hand, Falls Church, with its smaller size, has a concentration of specialized services. This city's business landscape is particularly developed when it comes to tech and health sectors.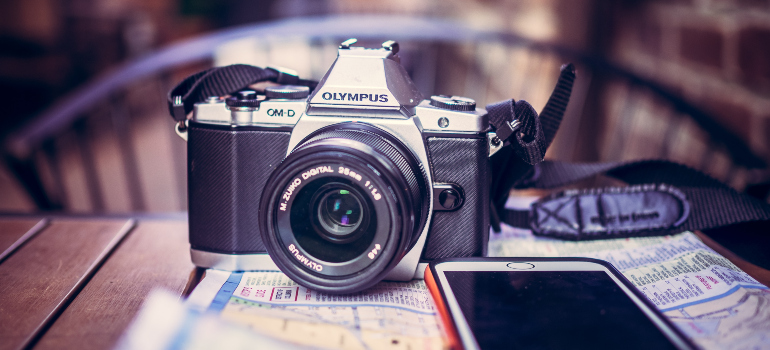 Alexandria and Falls Church offer equally interesting yet very different lives
Falls Church and Alexandria, both steeped in history and brimming with modern opportunities, offer unique experiences for residents. Whether you're like the tech-driven job market of Falls Church or the historic charm and bustling tourism of Alexandria, each city promises a blend of culture, community, and convenience. As you consider your moving from Falls Church to Alexandria, it's essential to weigh the differences and similarities to find the perfect fit for your lifestyle. No matter your choice, both cities are great representatives of the rich tapestry of life in Northern Virginia.