Are you wondering how to baby-proof your new home after moving to MD? Well, moving, in general, is considered to be one of the most stressful tasks for a person. Although, it can be even more difficult and challenging if you are moving with children. That way, not only that you have to take care of everything, but you also need to take extra care of your newborn. Also, you need to make the new environment safe for the baby so nothing unwanted happens. With all that in mind, you need to start planning as soon as possible. You need to count on everything that can happen before, during, and after the move! If you need reliable movers, we have to vouch for A2B Moving and Storage since these guys are experienced professionals!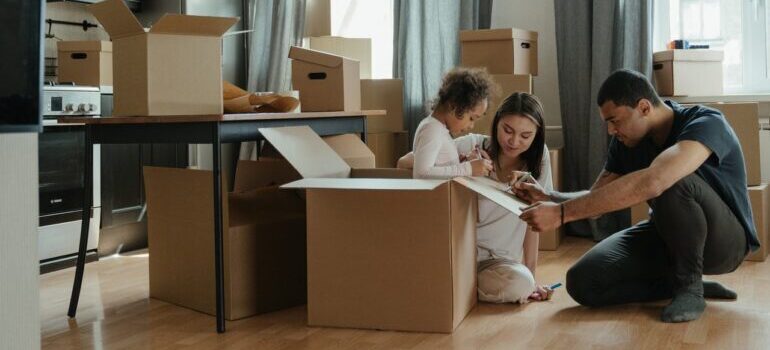 Nursery room
The first room we need to talk about has to be the nursery room since the baby will spend the most time here in the new home. You need to think of the baby's safety so make sure to empty the room of anything that might suffocate the baby. That includes stuffed animals, blankets, comforters, and pillows. Also, make sure that changing table is big enough so the baby doesn't tip over and fall. Finally, you should put outlet protectors in the entire room to reduce the risk of electric shock. Check out if your local movers MD are offering such services or know someone who does.
The bathroom is next on the list
After movers Gaithersburg MD help you with the move, the bathroom should be next up on the list. You might want to install a toilet lock and keep the door locked at all times if no one is using it. Place non-slippery mats in the bathroom. Also, never leave your baby unattended while bathing. Make sure to have a good, strong grip when bathing them. Also, keep the temperature lower than 49°C.
Kitchen
The next room you need to think about is the kitchen. After the movers Maryland help you transport all the kitchen appliances and get them inside, you need to protect all edges to avoid accidents. Make sure that the chair where your child is sitting is stable enough. The kitchen is full of sharp objects so make sure to keep them in a safe place.
List of the dangerous items in the kitchen
Knifes
Forks
Scissors
Kitchen tools
Chemicals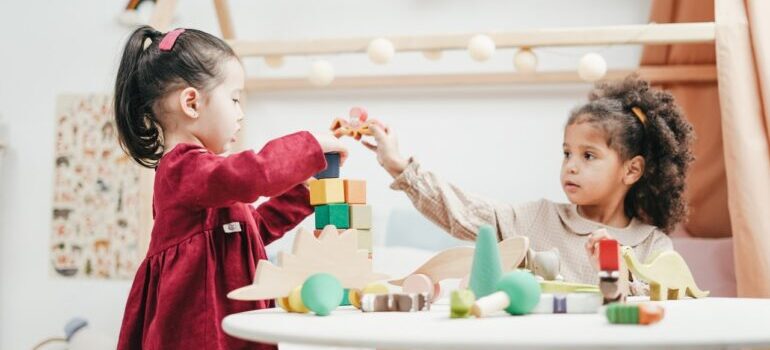 Living room
You might wonder how to baby-proof your new home after moving to MD? Well, as well as the previous rooms, you need to take care of the living room since you are going to spend the most time here. You need to babyproof the windows as well as other sharp edges in the entire room. Don't forget to put outlet protectors as well. Believe it or not, make sure that your bookshelves are stable enough so books can't tip over.