Whether you are looking to sell your current home in the near future, or just want to add more value to it, you need to dwell deep into the process. Luckily, today we help you add value to your home in Washington. However, this is not an easy process. This process will require your attention, time, and inspiration. In a way, apart from adding value, this process will also allow you to improve the overall look of your home, which will, in a sense, also increase the value. Relocating, or finding the right storage unit for you is easy when you have A2B Moving and Storage by your side. So, not only will you find the best ways to increase the value of your home, but you can also move your belongings to a safer location until you complete the process.
Ways in which you can add value to your home in Washington
Looking for an easy, cost-effective way to do this is not anything new. Many homeowners are always looking for ways to maximize the value of their homes with minimal risks. Is it possible? Sort of. Technically, you can do some small things here and there that will increase the value, but that increase will not be high. So, in a way, the more you invest, the larger the value will increase.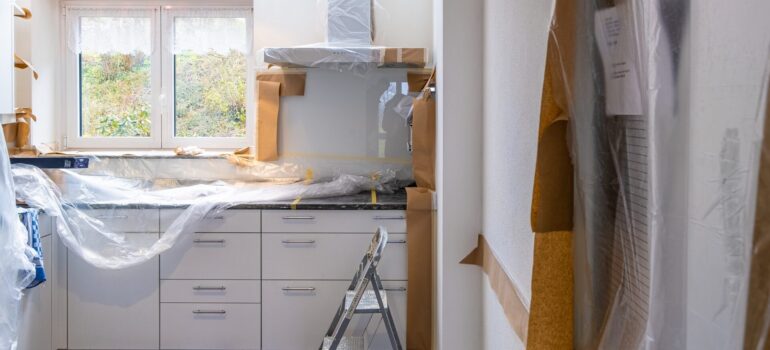 From building extensions to painting the house, everything you change will change the value of your home. But, it is not all about changing, it is mostly about the quality of the change. Just because you decide to change something in your household does not mean that it will automatically increase in value. So, if you are to do this, make sure that you do it right and with a lot of thought prior to it.
Dealing with the structure of the home
Structural changes can impact the price the most. More importantly, ensuring that the structure of the home is in great condition is always a positive thing to do. So, whether you are looking to sell your home, or simply upgrade it, focusing on structural changes or improvements will help you by a long shot. Furthermore, it is somewhat illogical that one deals with the cosmetic issues of a home, without dealing with much more important, core issues and things, like the structure of the home. Moreover, these structural changes will impose high costs, do not think otherwise. However, they will also bring the highest value increase out of all the things you can do. If moving in, once you complete the structural changes, you can move furniture with furniture movers Washington DC. Deal with structure first and other things later.
Rewiring and re-plumbing
Let us assume that you hired residential movers Washington DC to relocate you in a month. Before you relocate, you would need to visit your home. When doing so, it is advisable that you check the entire home and see what can be fixed. Moreover, what you can do to add value to your home in Washington. One of those things is plumbing and electric wiring.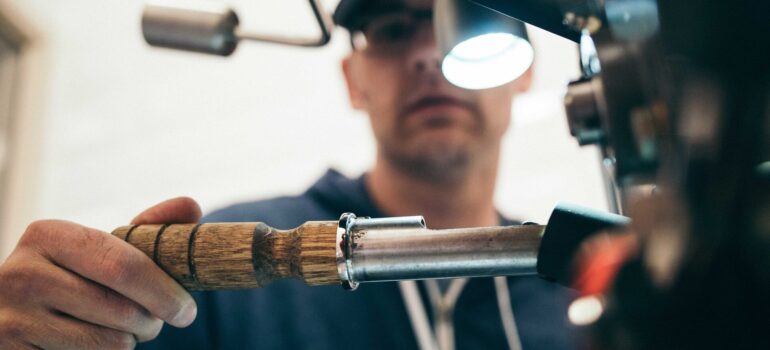 Replumbing and rewiring is not easy task to do. However, it will also not be easy in case an issue arises and you have to break the entire side of your home to fix it. So, if you are moving in, or are about to sell the home, utilize the empty home to fix these issues. They can cause you serious issues when you move in, or they can prevent other people from purchasing the home if you are to sell it.
Making sure that the exterior is good is going to add value to your home in Washington
What is the first thing you see when you approach a home? Well, their front yard and driveway of course. Basically, whether we want to, or not, the front yard is often what we see first. So, put yourself in the shoes of the potential home buyers. When they walk towards the home, what will be the first thing they notice? The exterior of the house of course. Well, because of this, we advise that you spend a lot of time, and some money, fixing the front yard and making it inviting. Imagine having a hammock in-between two trees and a gorgeous garden next to it? The number of families that would share an interest in that home would be astounding. A good front yard is what will have Washington DC movers work overtime. So, make sure you spend enough time dealing with it the right way.
Redecorating your home
Finally, you should devote time to the overall redecoration of your home. From painting the walls and frames, to changing the cabinets or furniture, focus on one room at a time. Changing the overall view of the home will most likely increase its value. Especially if you decide to invest a little more money to change some things around the house.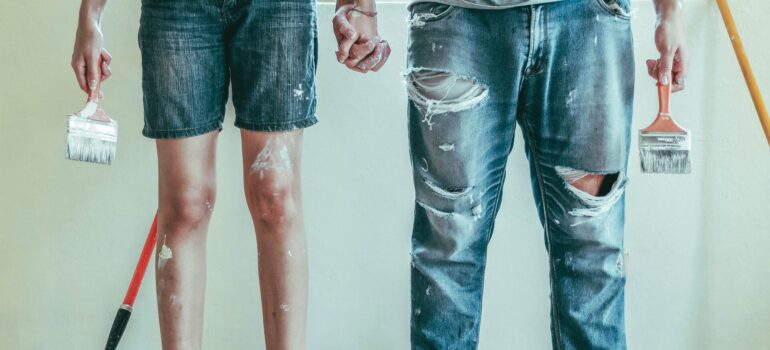 If you are to move into this home using long-distance movers Washington DC services, you can ensure that you arrive at a home that has brand new furniture, cabinets, and colors. Painting is usually not that expensive, however changing furniture and other things will be. But it should not matter, as it will increase the price of your home.
Other things you can do to improve your home
Changing the windows and door frames
Investing money in the kitchen and bathroom
Bifold doors will open up the rooms and bring a modern feeling into them
Solar panels are a good investment
These are some other things that can add value to your home in Washington. However, what you can or cannot do will mostly depend on the overall state of the home you want to remodel. So, if you are to move into the home; before you contact Washington DC hourly movers, make sure that you know what state the house is in. On the other hand, if you are to sell the home to other people, make sure you do everything you can to improve it and increase its value.