Moving is a part of your life that can be exciting and stressful at the same time. There are a lot of tasks you need to finish. In addition to that, sometimes you don't have enough time. It can be really exhausting and daunting. It is no wonder you have been dreading your relocation process since the moment you decided you were going to move. Moving to Bethesda is a big step in your life and it is a good decision. However, you are now left with so many obligations and you are not sure where to start when it comes to finishing them. Finding a reliable moving company is the first step. And with A2B Moving and Storage you will finish that task successfully. But, what about the packers? How do you find them? Read more to find out how to find packers in Bethesda.
Is employing packers really necessary when you are preparing for your move?
Whether you are going to hire professional packers is completely your decision. Of course, it is always easier to do so. You will spare yourself some stress, you won't lose your nerves, and you will have more time to dedicate to other things. Packing is the most time-consuming part of the relocation, but that is not the only task you need to finish. So, if you find packers in Bethesda, you will have the opportunity to do other things from your moving checklist, while the professionals pack your belongings.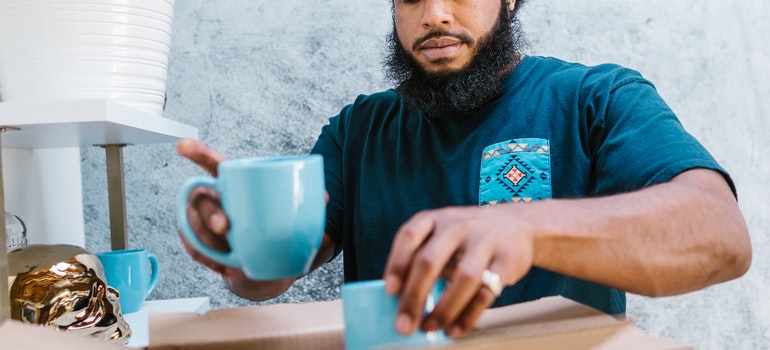 Even though it is always advisable, in some cases hiring professional packers is highly recommendable. For example, if you have a huge home, items in storage, and you want to buy new things for your new home. You most certainly won't have time to do it on your own. That is when movers Bethesda MD can step in and help you. Another case when you should employ professionals is if you have small children. Going back and forth between them and packing will leave you extremely exhausting. Finally, if you need to organize a relocation on a short timeline, you must seek help. With just a few days to organize your move, the packing will take you at least half of the time. Don't wait for too long and contact some of the best packers in Bethesda.
What can professional packers do for you?
Well, as their name says, you can expect professionalism from professional packers. This means that they will be punctuated. They will come and go on time and they will finish packing swiftly. Then, they will bring every item that is necessary for the packing process. You won't have to think about buying or getting moving supplies, because they will have everything. The most important part of hiring professional packers is the fact that they will be extra careful. They know how to protect and handle all things, especially the fragile ones. You won't have to wonder if something is going to be broken or damaged. So, professional packers will:
be punctuated and quick, but efficient,
bring along all the needed packing materials,
and be careful when protecting and packing your belongings.
On the other hand, there are some things packers won't do for you. So, there are pros and cons of hiring professional packers and you have to decide what is important for you. Only when you weigh both sides well, you will be satisfied with your decision.
What are the ways to find packers in Bethesda?
When finding packers in Bethesda, you will use the same ways of research as to when you are searching for a moving company. As a matter of fact, if you find a good and reliable moving company, you will most likely find packing professionals at the same time. First of all, many moving companies have additional services, and most of the time those include packing. Of course, you have to point out that you want this kind of service too. Most of the time, moving companies charge separately for moving and packing services. In some cases, they can give you a certain discount if you choose both.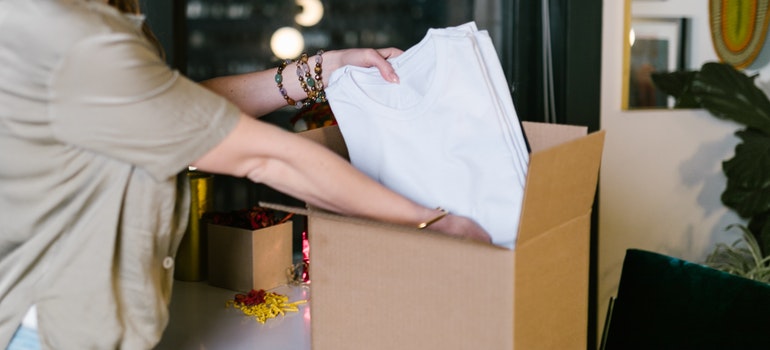 On the other hand, some companies don't have separate packing services. In those cases, you can make a deal with movers to help you, and you probably won't be charged additionally. The third option is to ask some of the moving companies Frederick MD to help you and suggest the right packers for you. If you trust the moving company when it comes to relocating your belongings, you will also trust them when it comes to professional packing.
Read recommendations and reviews
Of course, if their contact is in the database, those packers you are about to hire are probably legit and ensured. However, if you want to check their efficiency and how reliable they really are, check their website. First of all, see if you can get a packing quote right away. If they offer a free estimate without any conditions, there is small chance it is a scam. Nevertheless, that doesn't mean they are effective. Read the section about the experience, but most importantly, read the comments and reviews. Online reviews may be a wealth of knowledge. You can learn a lot about different businesses, including packing services there.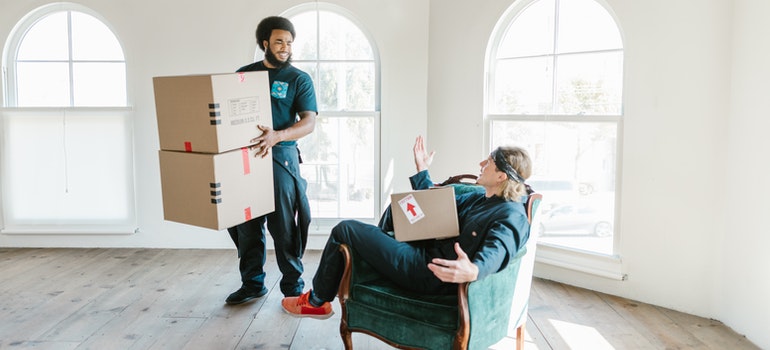 Still, be extremely careful even in those cases. Even while internet reviews can be beneficial, you should exercise caution when deciding which ones to believe. Sometimes businesses may pay to have an exaggerated number of positive reviews posted online to increase their prominence. So keep an eye out for warning signs like typos and ambiguous information. In those cases, contact their customer service. If they can give you the precise information, it is safe to make a deal with them.
Activities in Bethesda
There are many fun things to do in the Bethesda community, from visiting many theaters and museums to outdoor pools. If you have kids, Cabin John Regional Park will be your main attraction. So, don't wait any longer. Find a reliable moving company and find packers in Bethesda. You will be enjoying yourself in this lovely place soon.